We asked, you answered: here are 80+ of the favorite interview questions from hiring managers.
We asked our newsletter readers (hundreds of thousands of professionals working in tech, investing, startups, and corporations across the world) for their favorite job interview questions.
We put them together in one post as a public service to improve job interviews everywhere.
Maybe you're a hiring manager seeking better questions to plumb the depths of candidates' souls, or you're an interviewee wanting mock questions to be ready for anything in the job market. This list should help you sharpen your blade ahead of an interview.
And BTW, CB Insights is always hiring!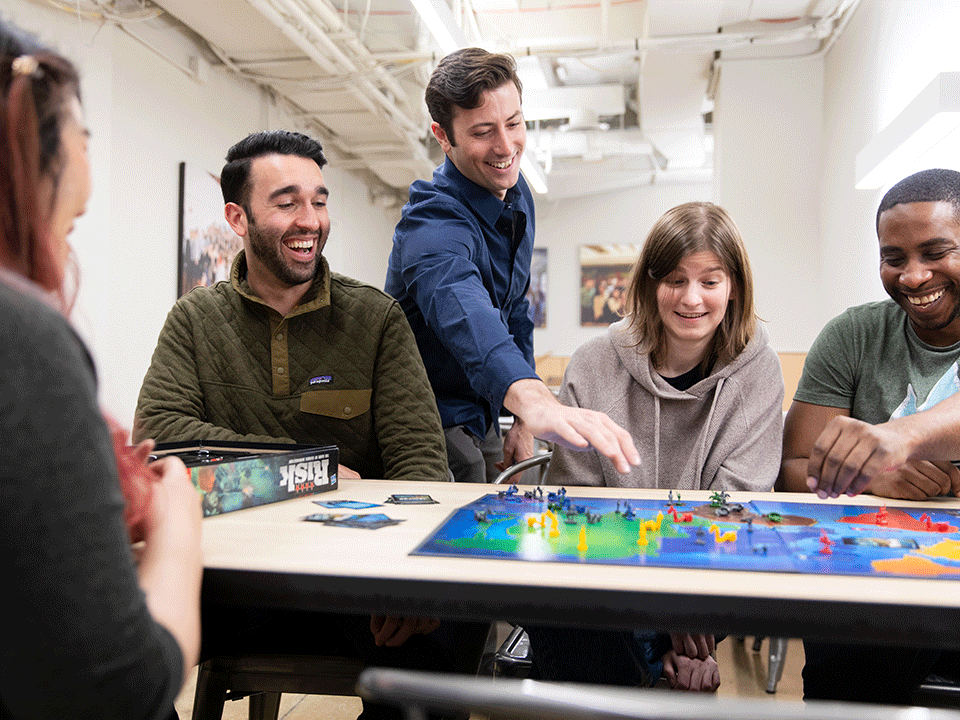 Of course, a note of caution is needed here: best practices dictate most of a job interview and assessments should be focused on skills and knowledge areas related to the job. Too many out-of-the-box questions can inject bias into a process. Still a curve-ball is often a good way to get to know a candidate better.
Table of Contents
Personality and/or self-awareness
What are your pet-peeves?
What do you procrastinate on? What do you do instead of the thing you're supposed to be doing?
Tell me about a habit you're proud of. Tell me about a bad habit you successfully broke.
What is your spirit animal and why?
What is your favorite ninja turtle and why?
What are your stress behaviors? How will I know when you're stressed?
Your mom is bragging about you to me. What is she most proud of?
In what areas should you be trusted? In what areas should you not be trusted?
What's your karaoke go-to?
If you could identify with a specific cheese (non-dairy and vegan cheese options are OK), which one would it be and why?
If you could be granted one wish, what would it be?
Give me four words: one for how your manager would describe you, one for how your colleagues would describe you, one for how your friends would describe you, and one for describing yourself.
Tell me about the last time you did something that scared you.
What makes you awesome?
If you could have any superpower, what would it be and why?
If your life was a movie, what would it be called?
If we were to become friends, what would I know about you in 6 months that I don't know right now?
What is on your music playlist?
Tell me about a time that you failed and what you learned from it.
If I researched you on social media, what do you think I would find?
Tell me something that would surprise me about you.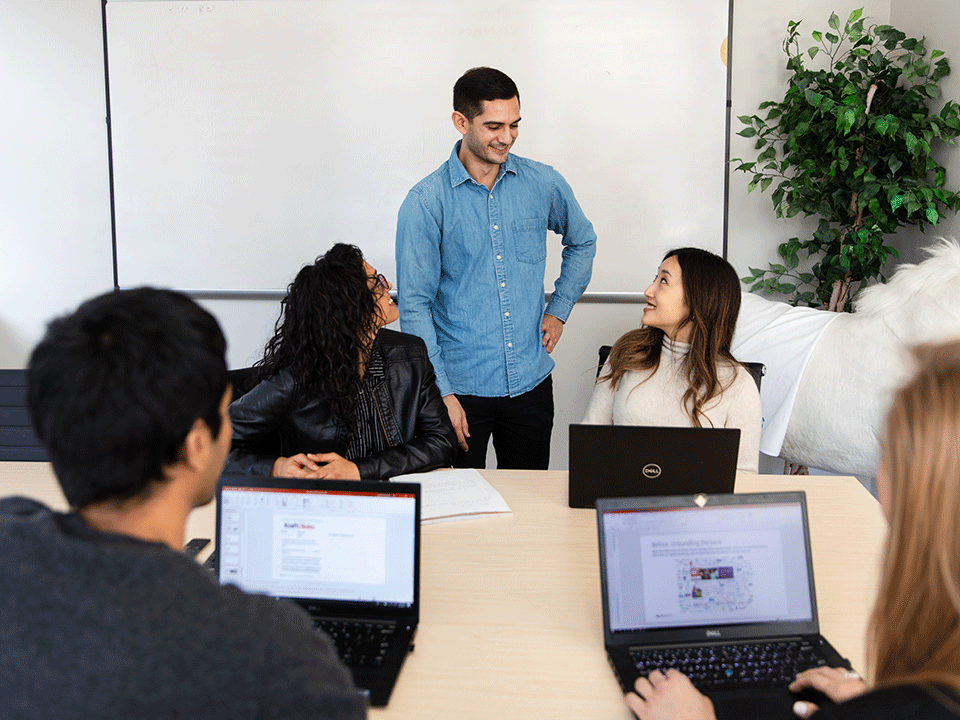 Clarity of thought
Do you believe in UFOs? Why or why not?
If you were in charge of evolution, what would your human look like and why?
What is your big idea to change the world? Why is it feasible?
Teach me something. You have 10 minutes.
Values
A visitor from another planet comes to Earth. You're tasked with giving them a tour. What do you show off? What do you hide?
What is something important that the next generation is at risk of losing?
Tell me about a time you were humble.
You're writing a note to a younger version of yourself. What do you say?
Dress codes are crumbling. Why?
Is kindness a value that has been credibly upheld at your past employers? How important do you think it is in the workplace?
What period of your life did you most enjoy and why?
What period of your life did you most dislike and why?
Define a "white lie."
What are you passionate about?
What bores you?
Using the analogy of a fork in the road, what were the two critical life decisions you made that got you here today?
You've got the attention of everyone in the world for 3 minutes. What do you say or do?
How do you define balance in life and what has been your most effective way at achieving it?
What do you think really holds you back?
Who are you? What do you stand for?
Would you organize and approach your professional life (or a business) the same way you organize and approach your life?
How would you reconcile "what is" with "what should be"?
What are you interested in that other people think is boring?
Career aspirations
How does this job fit into your vision of your life?
Where and how would you ideally spend your retirement?
If you could open and run any type of store, what would you sell?
Who would be your ideal mentor? And why? What would you ask them to help you with?
Fit & aptitude
Which of your previous jobs was the most fun and why?
What do you think makes you a good [insert profession]?
What's your favorite piece of CB Insights research and why?
How have you prepared for this interview?
What does a good day at work look like?
If I reject you, how would you convince me I was wrong?
Pitch me one idea to make CB Insights better.
How can we really get the best out of you?
What skill or attribute would you be most afraid to lose and why?
Leadership
How do you like to be managed?
How do you like to manage your team?
Someone on your team is coasting. How do you think about handling that? What steps do you take? What do you say?
"Do what I say, not what I do." Discuss that in the context of managing a team.
How do you think about managing managers? How is it different from managing individual contributors?
Interview anecdotes
Gimme a break…
Our office manager asked candidates: "If you were a candy bar, which candy bar would you be?"
One quick-witted interviewee said, "A 100 Grand Bar because I want to make six figures."
Fake news
I ask candidates how they would prove to someone that the moon landing actually happened, that it wasn't faked.
Last week, I met someone that doesn't believe we've ever been to the moon. I was … speechless.
Lie to me
I had a manager who had previously worked in HR, and she told me that there is always one lie or omission on any CV submitted for a job interview. It's usually worth asking what that lie is, and go straight to the confessional.
I've used this strategy in 50+ interviews and had an interesting confession out of at least 40 of them. I tell the interviewee that we know that every CV contains an omission or a lie, and to save everyone time we'd like to know where it is and get passed it. We get confessions about unexplained gaps, short employments that failed and were left off, even a brief sojourn in prison. (I employed the ex-convict, and she turned out to be a perfect employee who appreciated the extra trust that came with the confession.)
It's worked as a strategy for us.
What we want
I ask, "What three things do you think we are looking for?" It sounds standard and simple but I have yet to hear anyone who answers with confidence.
Hair ye, hair ye
I ask every candidate I interview to teach me something. I have added this to my interviewing routine for a couple of reasons: it's usually an unexpected ask, so I get to see how they respond to a surprise, and it gives me a window into how they share information about a very comfortable subject for them.
The most memorable teaching lesson I have experienced was learning how to apply a balayage hair treatment. It was during an interview for an entry level marketing position. The candidate was so thorough and I knew that even though she didn't have the marketing experience required for the job, she had an attention-to-detail mindset so I hired her. She was one of the best hires I've made.
Flip it and reverse it
To turn the tables on you: if I were one of your interviewees, I would ask you, "What systems and structures do you have in place to ensure my success in your organization?"
Have more ideas or questions to suggest? Sign up for our newsletter and let us know in a reply.