The funding will help TaniHub expand its supply chain beyond Java and Bali. Here are the top-line bullets you need to know.
TaniHub, an agricultural technology platform, has raised $65.5M in a Series B with participation from MDI Ventures and BRI Ventures, among others.
HOW'S THE COMPANY PERFORMING?
Jakarta, Indonesia-based Tanihub Group is an e-commerce platform that connects farmers directly to customers, helping them earn for their produce. It fulfills orders through TaniSupply, its logistics platform, and provides loans to farmers through its crowdlending platform, TaniFund.
The company reportedly operates 12 logistic hubs and provides its 200,000+ customers with around 900 products sourced from 35,000 smallholder farmers.
In 2020, the startup's gross revenue grew over 600% due to increasing demand for fresh products.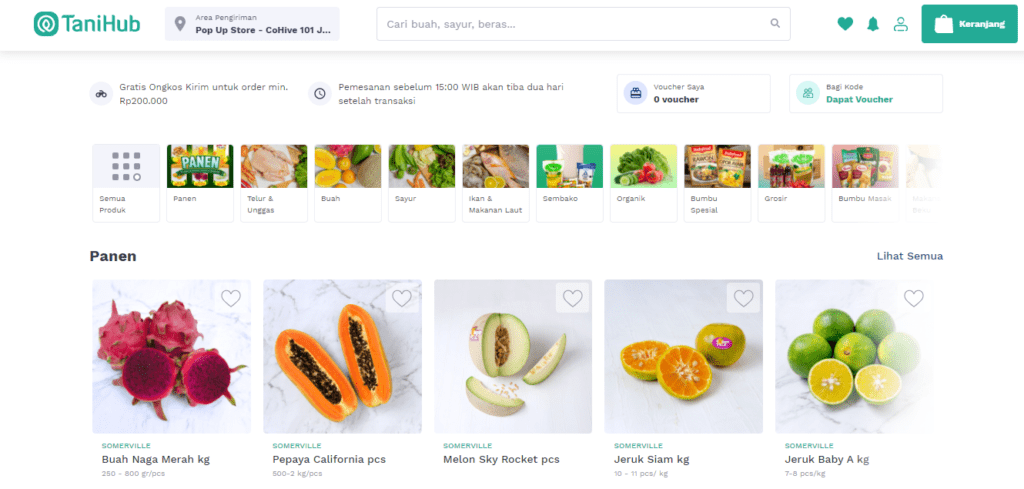 Source: TaniHub
WHY DOES THE MARKET MATTER?
The global agtech market is projected to grow at a CAGR of 12.1% and reach a value of $41.17B by 2027, according to Research and Markets.
Increasing population, technological advancements, and climate change are some factors fueling the growth of the agtech industry. The pandemic has emphasized the need to integrate technology across agriculture to ensure food security and increased yield.
There has been a rise in demand for fresh agricultural products and indoor agriculture, fueled by sustainable methods and supply chain management. This has presented room for growth and doubled investment from $601M in 2019 to $1.3B in 2020.