AI and analytics are changing how HR departments recruit across all industries. We take an in-depth look at how tech is reimagining the talent discovery and screening process. This is the second post in our HR Tech series, covering the latest innovations and funding trends in the United States. You can see our overview of the startups reshaping the HR department here.
Talent acquisition within HR departments is undergoing a radical transformation.
Previously, human resources was tasked with digging through thousands of resumes to select viable candidates to screen, placing immense organizational pressure on talent managers.
Attracting skilled talent is no longer the sole responsibility of HR; it's now a concern of top business leaders. In a survey of over 10,000 business and HR leads, Deloitte found that 81% of respondents viewed talent acquisition as important. 
Fortunately, for organizations of all sizes, the data revolution has come for the HR department. Startups are using AI to automate much of talent managers' most tedious work, including finding and even screening talent.
Clients can access the interactive market map and collection here.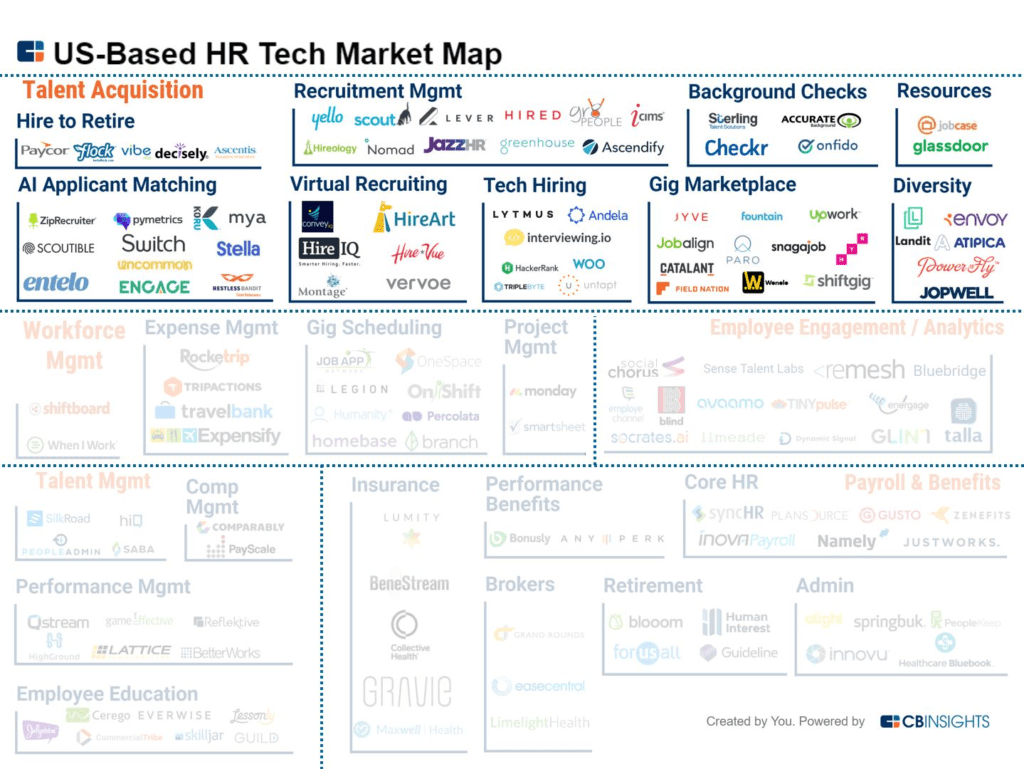 Unilever is an early adopter of talent acquisition AI tech, and a useful case-study for other organizations. The consumer goods giant is combining gamification and virtual interviewing to create a digitized recruiting process for its graduate program. The process consists of four steps: