David Gurle, CEO of Symphony, spoke about the company's potential to move beyond financial services into other highly regulated markets.
Symphony, an integrated messaging platform, aims to leverage its strength in secure communications to appeal to organizations outside of finance.
"I think it's fair to say today that Symphony is a collaboration platform for regulated markets as opposed to a messaging solution for financial services," said Symphony CEO David Gurle, speaking to Ben McLannahan of the Financial Times at the CB Insights Future of Fintech conference.
Symphony has carved out a niche in the financial services field, garnering hundreds of thousands of active users despite a dominating presence from industry incumbents like Bloomberg.
Nonetheless, Gurle argues that Symphony has a broad scope that appeals to a different customer base than Bloomberg, by using a "secure highway system that interconnects all the market players."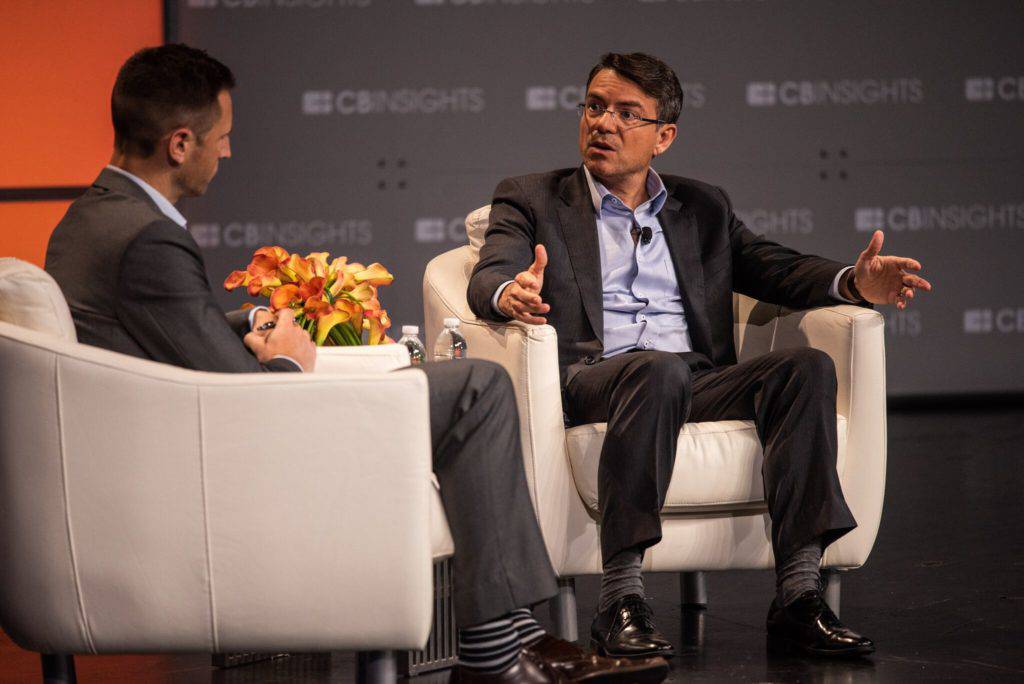 Gurle believes that starting out in financial services positions Symphony to further expand:
"Financial services actually is a fascinating place to start a business because it's such a hub. Financial services companies make the world economy work; they are the heartbeat of the world economy. And so we are participating in that nervous system. This gives us the opportunity to talk to so many institutions that those organizations work with."
To highlight this expansion, Gurle spoke about his recent trip to France, where a number of government representatives use Symphony as a communications platform for the French government. Outside of government institutions, Gurle sees potential customers in intelligence agencies, insurance firms, and auditors.
Moving forward, Symphony plans to pursue this "natural extension" to other verticals operating within regulated markets where security is critical.
"For us, the future, based on what we've achieved so far, is solidifying our core in financial services and using that as a springboard to places where information confidentiality matters."
If you aren't already a client, sign up for a free trial to learn more about our platform.