The oversubscribed round propels SWORD Health to a $2B valuation — the company was last valued at $471M in June 2021. Here are the top-line bullets you need to know.
SWORD Health, a provider of digital physical therapy technology for musculoskeletal (MSK) pain, has raised $163M in a Series D round and $26M in a secondary round. The round drew participation from ADQ, Bond, Founders Fund, and General Catalyst, among others.
HOW'S THE COMPANY PERFORMING?
New York-based SWORD Health provides its technology to insurers, employers, and health systems across the US, Europe, and Australia.
This year, the company's valuation and client base have grown by 20x and 12x, respectively.
SWORD Health recently launched an end-to-end clinical platform in order to provide patients with 24/7 access to physical therapists, a wearable and connected video monitoring device for movement correction, and educational content.
The company's client base includes Foot Locker, Carter's, Health Catalyst, and Generali.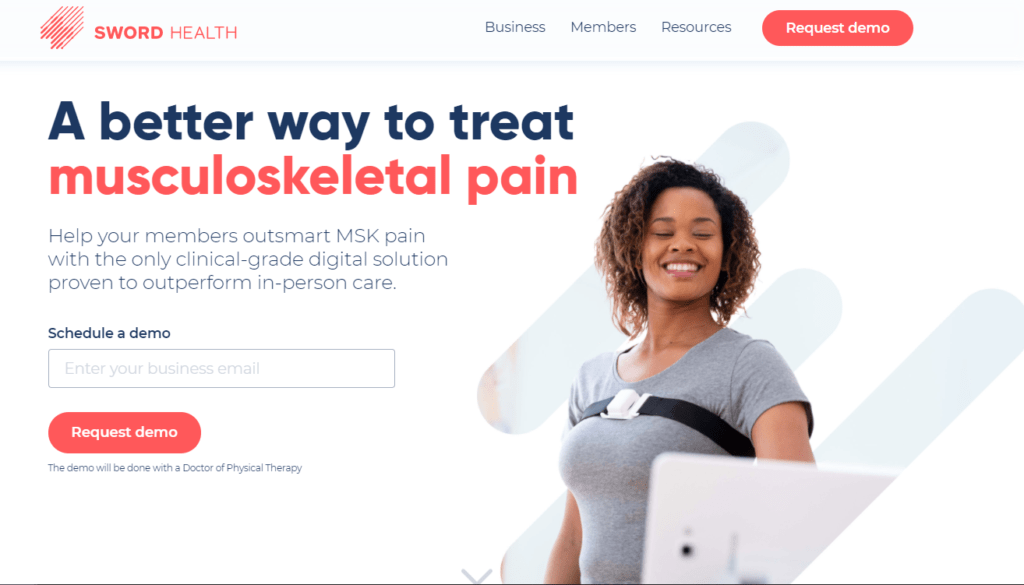 Source: SWORD Health
WHY DOES THE MARKET MATTER?
The global digital health market is expected to reach a value of $767.7B by 2030, growing at a CAGR of 17.9%, according to Allied Market Research.
The digital health industry has seen rapid growth as employers bank on technology to reduce medical costs.
The global healthcare industry saw $30.7B in funding across 1,904 deals in Q3'21. The acceleration of digital transformation initiatives was a major contributor, with digital health startups accounting for around 40% of both deals inked and funding raised in the quarter ($12.8B across 727 deals).