With consumer and regulatory pressure increasing, corporates are taking action to fund, test, and implement more sustainable packaging options. Using CB Insights data, we identify which sustainable packaging solutions have gained the most traction in CPG.
Sustainable packaging is gaining momentum, driven by consumer demand.
Fifty-four percent of consumers say they take environmentally friendly packaging into consideration when deciding which products to buy, according to a Trivium Packaging report. The majority (83%) of younger consumers are also willing to pay more for sustainable packaging.
In response, top consumer packaged goods (CPG) companies are discussing packaging more often on earnings calls and setting goals for adopting more sustainable solutions. For instance, Coca-Cola aims to collect and recycle the equivalent of 100% of its own packaging by 2030.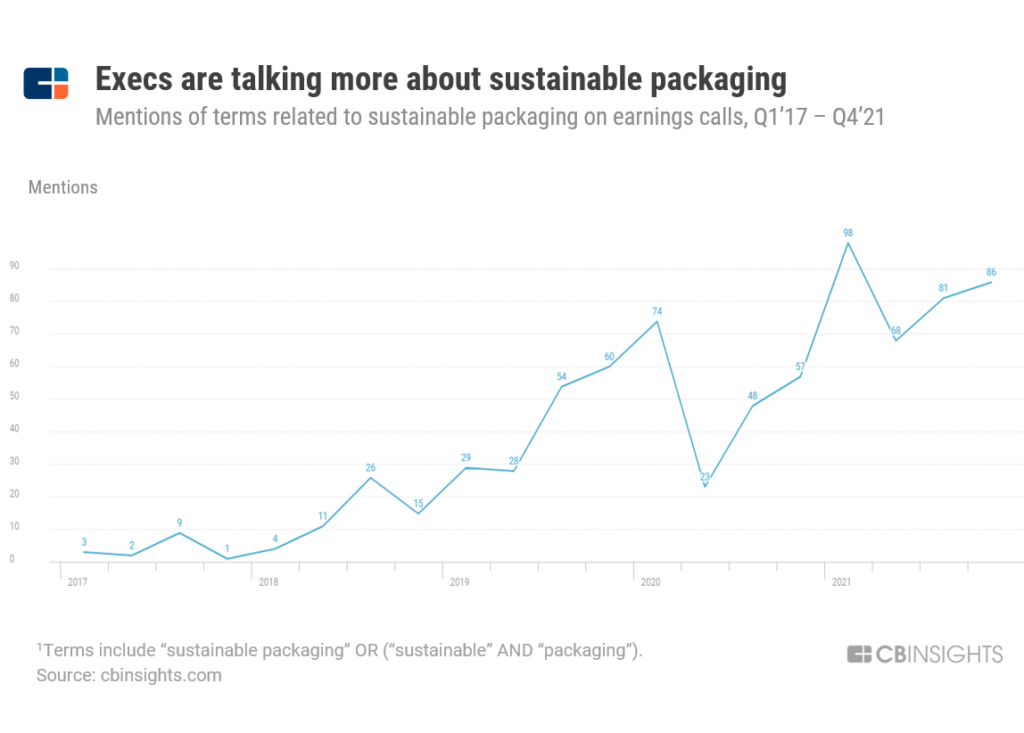 Currently, 4 sustainable packaging solutions stand out as focus areas for major CPG corporates:
Recycled plastics 

Reusable/refillable packaging

Paper-based packaging  

Biodegradable plastics
In this report, we examine how Nestlé, Procter & Gamble, PepsiCo, Unilever, ABInBev, JBS, Tyson, Coca-Cola, L'Oréal, and Heineken are prioritizing sustainable packaging tech.
Corporate activity in sustainable packaging
The heatmap below shows how these top CPG companies are currently partnering, investing, and planning across the sustainable packaging space.