From biosynthetic ingredients to reusable packaging and more, beauty brands are finding innovative new ways to bolster sustainability initiatives. 
Sustainability is becoming a key priority for more and more brands across the ever-evolving beauty industry.
In an effort to appeal to a growing population of eco-conscious consumers, companies are looking for ways to emphasize greener initiatives, without compromising on the quality and reach of products.
L'Oréal and Estée Lauder, for example, have announced goals to reach carbon neutrality, while others have started to experiment with biosynthetic ingredients like vegan collagen and palm oil alternatives. Reusable packaging, refill models, and waterless products are also rising in use.
get the free beauty trends report
Find out the 14 trends changing the face of the beauty industry, from "waterless" beauty to virtual try-ons.
Below we look at 3 sustainable beauty trends to keep an eye on as we head into the second half of 2021.
Synthetic beauty gains traction, riding sustainability and supply chain tailwinds
Biotechnologies are increasingly impacting the production of beauty ingredients. Consumers are continuing to realize that not all synthetic ingredients are detrimental, and that biosynthetic ingredients offer a viable, more sustainable alternative. 
On the business front, using ingredients that are mined or farmed introduces potential supply chain volatility, given the quantity of vendors, farms, and fisheries that have to be involved in supplying ingredients, while synthetic ingredients are made in more controlled environments that can offer consistency. 
Furthermore, the process of growing ingredients in a lab reduces the "devastating impacts of farming, fishing, extraction, or the involvement of intermediaries which can drive up the price and carbon footprint of raw materials extracted from the earth in lengthy, global supply chains," said sustainability consultant and All Earthlings founder Sarah Jay in an interview with Coveteur. 
Several brands are experimenting with biosynthetic ingredients: 
Ginkgo BioWorks

, which recently announced it will go public in a $17.5B SPAC deal, has genetically engineered yeast fermentation to produce rose oil with new and unique scents without relying on expensive rose petals.

Biotech "ingredients-as-a-service" company

Geltor

offers vegan collagen technologies crafted for skincare ingredient applications. 

Startup

C16 Biosciences

uses a brewing process to

produce a sustainable alternative for palm oil

instead of relying on traditional agricultural processes, which have been scrutinized for their damage to the environment and links to labor abuses. 

Vegan skincare brand Biossance creates its own eco-friendly squalene, an ingredient typically taken from shark livers.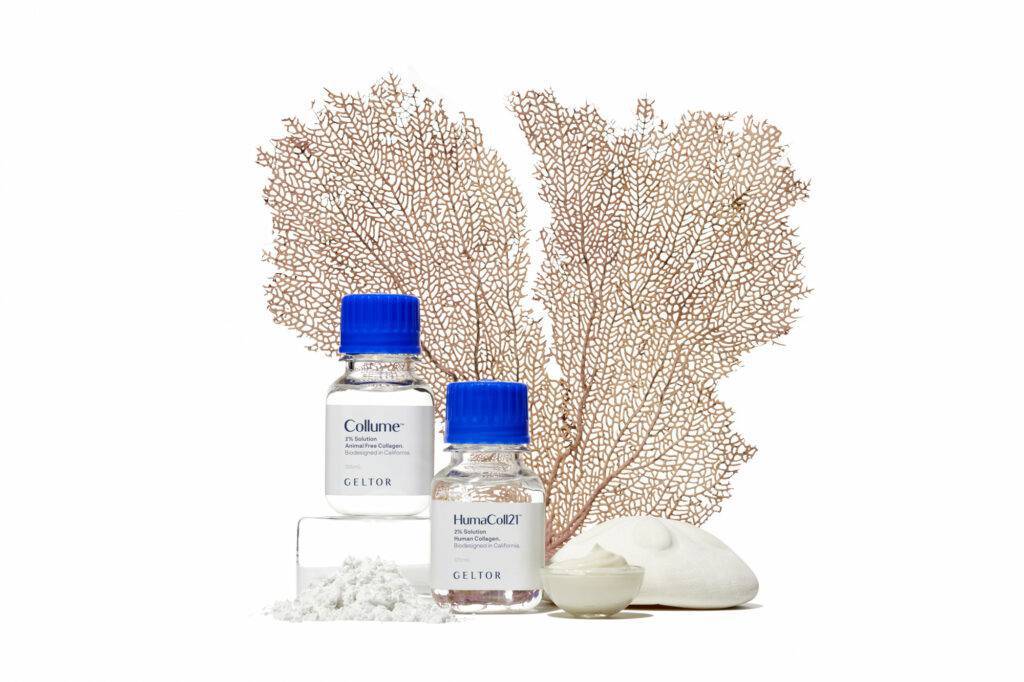 Source: Geltor
Read our Beauty Trends report to learn more about high-profile partnerships that have been formed in this space.
New sustainable packaging prototypes and business models take off
Sustainability is a hot topic across virtually every sector, but it's become a particularly important conversation within CPG, an industry with replenishable products historically featuring single-use packaging. 
The beauty and personal care industry generates nearly 120B packaging units every year, and nearly 91% of these fossil fuel-based bottles, wrappers, and other plastic waste are never recycled, accumulating in the ocean and landfills.
Consumers — especially millennials and Gen Zers — are leading the shift away from single-use plastic. Up to 70% of surveyed US consumers said they would pay more for sustainable packaging, per McKinsey. This shift is accelerating as government regulation in the EU and select US states pushes CPG companies toward adopting more sustainable alternatives. The EU, for example, has a goal of becoming carbon neutral by 2050, and the European Green Deal aims to shift to completely reusable or recyclable packaging by 2030. Nine states, including California, New York, and Maine, have enacted statewide plastic bag reduction laws or bans.
Beauty conglomerates and indie brands alike have tapped into this trend: L'Oréal, Estée Lauder, and Unilever have all pledged to reduce single-use packaging, while brands like Pai Skincare and HiBar are reducing virgin plastic use or moving away from plastic entirely. Synthetic biotech company Amyris recently acquired a majority stake in sustainable cosmetics brand EcoFabulous — the seventh clean beauty brand in its portfolio.   
As pledging to reduce single-use plastic becomes fundamental, the shift toward sustainable packaging is spurring new business models. 
Refill models are being embraced across different beauty verticals. Myro and By Humankind allow users to refill deodorant, while Kjaer Weis and Asa Beauty allow consumers to restock makeup.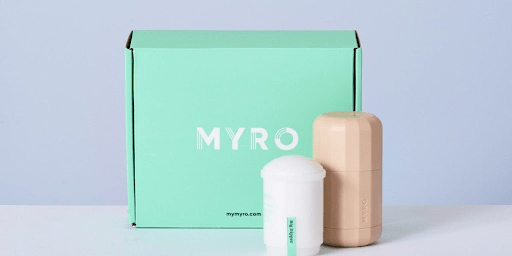 Source: Myro
In-store refills have yet to pick up — especially after the Covid-19 pandemic — though there is opportunity here. The Body Shop launched its refill stations globally in March 2021, allowing consumers to refill shower gels, hand soaps, shampoos, and conditioners in stores. Chile-based Algramo, which expanded to New York in August 2020, also offers opportunities for refilling household products, though beauty and personal care is likely a future opportunity thanks to its partnerships with Unilever and Nestlé. 
This trend has also led to a reevaluation of recycling models and an increased interest in biodegradable packaging. Read the full Beauty Trends report to dig into innovation in these areas. 
'Waterless' beauty as the next big eco trend
A typical bottle of shampoo consists of 90% water, and shipping bulky, water-based products leads to substantial transportation costs, increased emissions, and more packaging. Removing water from product design and shipping is a key emerging theme across beauty brands' efforts to improve operational sustainability. 
A wave of startups and corporates are developing innovative material solutions to concentrate the active ingredients in shampoo, hand soaps, and more. These companies formulate and package products to improve convenience and user experience, which eases consumers into using more sustainable products without changing their routines to accommodate, for instance, scoopable shower gels or chewable toothpastes. 
Emerging startups and recent corporate developments here include:
L'Oréal-owned Garnier launched shampoo bars in November 2020. Alongside eschewing plastic containers altogether, the bars can reportedly reduce the environmental impact by 25% compared to liquid shampoos.

Seed-stage startup

Susteau

(formerly OWA Haircare) inked a deal with Sephora to launch its waterless haircare products online and in stores for the retailer. These kinds of concentrates blend with the water already being used in the shower or sink. Susteau has applied for a patent for its powderless shampoo. 

Carbon-neutral brand

Everist

designs waterless haircare concentrates and was founded by former executives at companies like L'Oréal and Revlon. Everist raised a seed round in January 2021.

By Humankind, which claims it has reached carbon neutrality, has developed a wide range of water-saving products, from toothpaste and mouthwash in tablet form to shampoo bars.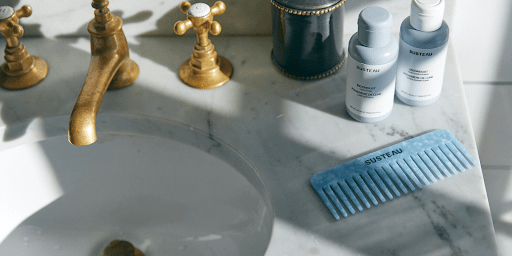 Source: Susteau via Beauty Independent
Expect to see more major retailers stocking these options in an effort to bring sustainable products under the roof. However, the ultimate impact of these products will depend on how much consumers are willing to change their routines to adapt to these new formats, which may not be as convenient as traditional water-based products.
Waterless or water-reduced initiatives have also made their way into salons. To explore this shift, read our full Beauty Trends report.
If you aren't already a client, sign up for a free trial to learn more about our platform.