Covid-19 is spreading across the globe, and brands are expecting delays in production and decreased sales. From shipment visibility to autonomous last-mile delivery, we look at how emerging supply chain technologies are helping retailers and brands adjust.
Emerging supply chain technologies can improve operational flexibility for retailers and brands. Amid the outbreak of the novel coronavirus (Covid-19) in 2020, this flexibility has become critical.
ALTERNATIVE PROTEINS, FITNESS TECH, AND GAMING SURGED IN Q3'20
Consumer product startup investment activity spiked in Q3'20 as funding reached an all-time high. Download our free report now.
As the virus continues to spread globally, major players across the consumer space are scrambling to adjust their supply chains in the wake of sudden disruptions. As concern grows, media attention has skyrocketed sharply in 2020.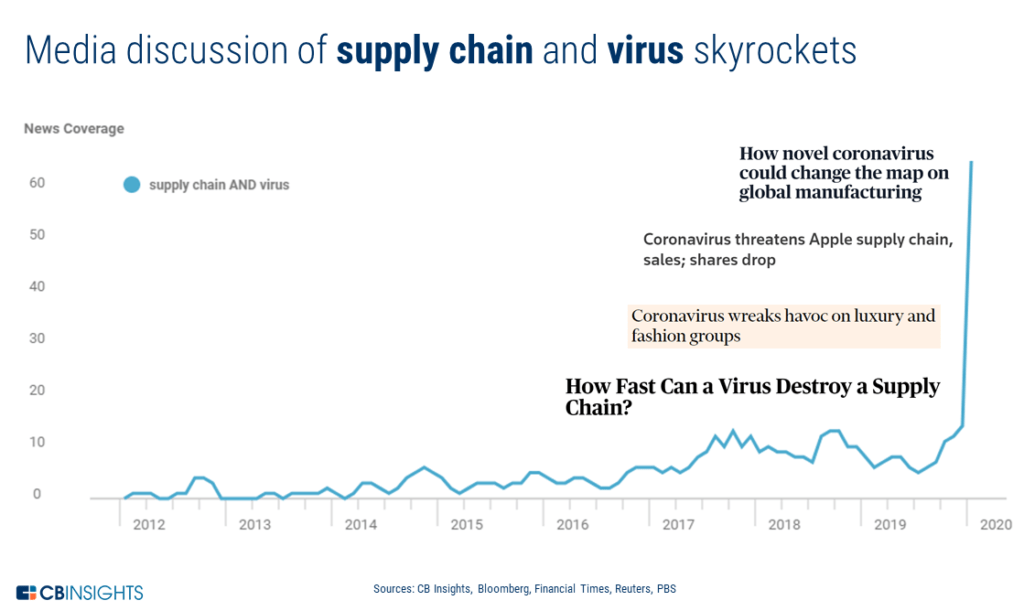 This rise in attention is no surprise. Compared to the SARs outbreak in 2003, the coronavirus is poised to make a greater economic dent given China's rise as a major global trade player.
For context, China's GDP grew from less than $2T in 2003 to close to $14T in 2018, making it the world's second-largest economy, according to the World Bank. China has also become the world's largest exporter and second-largest importer since 2009, according to the World Trade Organization and CNBC.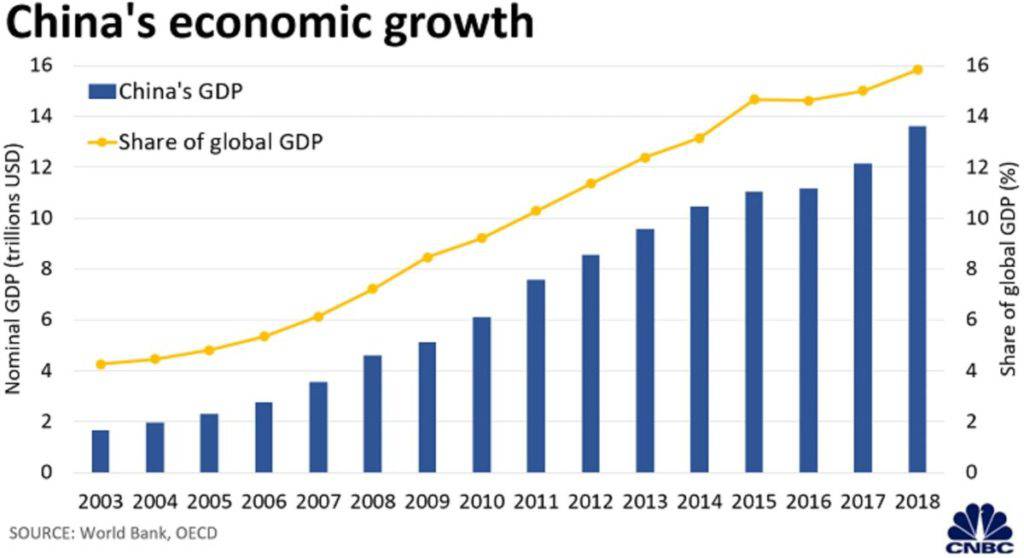 Sources: World Bank, OECD, CNBC
From a manufacturing standpoint, consumer technology giants that rely heavily on Chinese manufacturing — like Apple, HP, and Microsoft — are anticipating production delays and a hit to revenue. On February 17, Apple warned investors it does not expect to meet quarterly revenue guidance due in part to low Chinese manufacturing output because of the coronavirus.
From a sales standpoint, many luxury brands are facing reduced first-quarter sales, as Chinese shoppers account for a major percentage of worldwide luxury sales — in 2019, they accounted for 40% of global spending on luxury items, according to Jefferies and the Financial Times.
what solutions could help?
A host of supply chain technologies are helping brands and retailers gain greater control over their supply chains. If you're a client with Expert Intelligence access, you can check out our market map of 85+ early-stage supply chain & logistics startups.
Shipment visibility: Emerging startups like France-based Shippeo provide real-time global shipment visibility to retailers and consumer goods brands. The platform can help these businesses more accurately and effectively manage inventory amid unexpected delays. The startup raised a $22M Series B funding round this month.
Manufacturing automation: As warehousing and manufacturing technology becomes increasingly automated, the production of goods will become less dependent on physical labor. This can shield businesses in the event of future disease outbreaks or public health challenges. Read our deep-dive analysis on the Factory of the Future here.
Autonomous last-mile delivery: As millions in China stay confined to their homes, e-commerce demand is rising. To help contain the disease, Chinese e-commerce giant JD.com has deployed autonomous delivery vehicles and drones as a way to distribute goods and supplies while reducing human-to-human contact. Luxury brands facing sales losses should explore ways to improve and automate the online shopping and delivery experience to remain accessible to shoppers.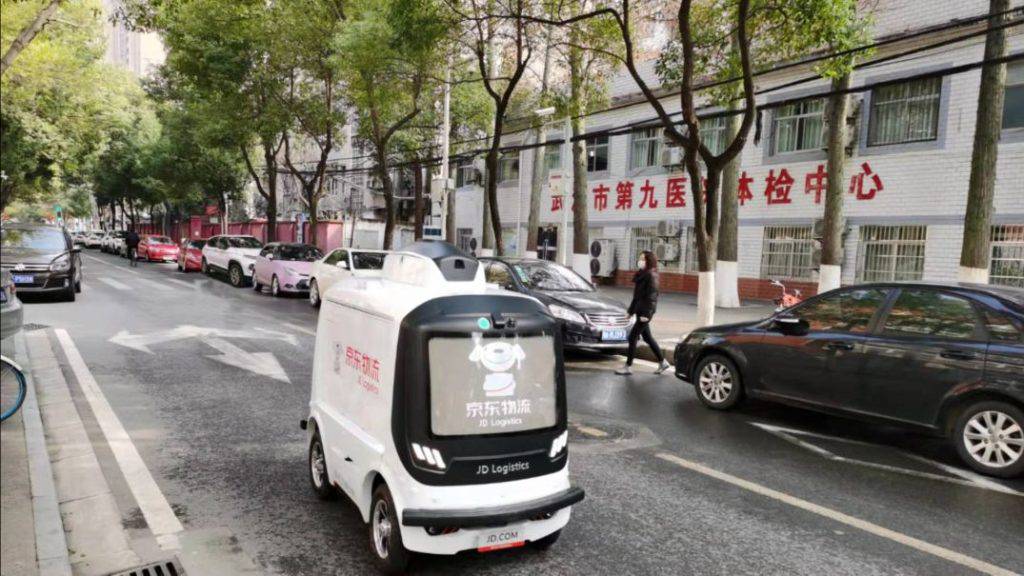 Source: JD.com
looking ahead
Funding to global supply chain & logistics startups reached a record $15B+ globally in 2019.
The coronavirus outbreak will continue to propel funding, acquisitions, partnerships, and experimentation by brands and retailers as they are forced to grapple with global supply challenges posed by our increasingly interdependent world.
Regardless of the coronavirus's impact on the global economy, we will surely face a similar situation in the future; brands, retailers, and their supply chains will need to be prepared.
If you aren't already a client, sign up for a free trial to learn more about our platform.