The funding will help Suki expand its user base and improve its AI capabilities. Here are the top-line bullets you need to know.
Suki, a clinical voice platform, has raised $55M in Series C funding with participation from Breyer Capital, Venrock, March Capital Partners, Flare Capital Partners, and InHealth Ventures, among others.
HOW'S THE COMPANY PERFORMING?
California-based Suki offers an AI-driven, voice-enabled digital assistant for the healthcare sector to streamline administrative workflows, including medical documentation and retrieval of patient information.
The platform claims to reduce documentation time by 76% on average and is used by 90 clinics and health systems in the US.
The company has reportedly quadrupled its revenue in the last year.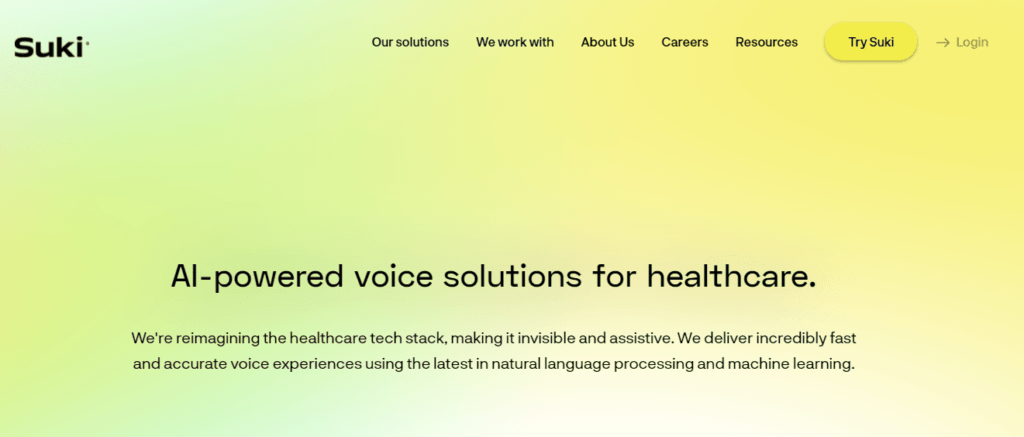 Source: Suki
WHY DOES THE MARKET MATTER?
The global digital health market is expected to grow at a CAGR of 17.9% and reach a value of $767.7B by 2030, according to Allied Market Research.
The digital health industry has seen rapid growth in recent years, with healthcare stakeholders banking on technology to reduce medical costs, reduce physician burnout and alleviate administrative burden, and more. Digital health startups have raised $39.6B in funding in 2021 YTD — 27% more than 2020 funding totals.
Broadly, the private healthcare market has seen nearly $100B in funding in 2021 YTD across more than 5,000 deals.