After raising from Andreessen Horowitz in March 2021 at a $650M valuation, Substack recently launched a crowdfunding campaign to raise $5M from its community. Is it a good deal?
Substack recently started raising a community-based financing round from its writers and other fans. It initially targeted $2M and, after seeing significant interest, upped the goal to $5M. As of this writing, it has received commitments of $6.8M from 5,973 investors.
Substack has believers.
But do the valuation and implied valuation multiple make Substack a good or bad deal? Using CB Insights data, we analyzed Substack's valuation and valuation multiple vs. Substack competitors including: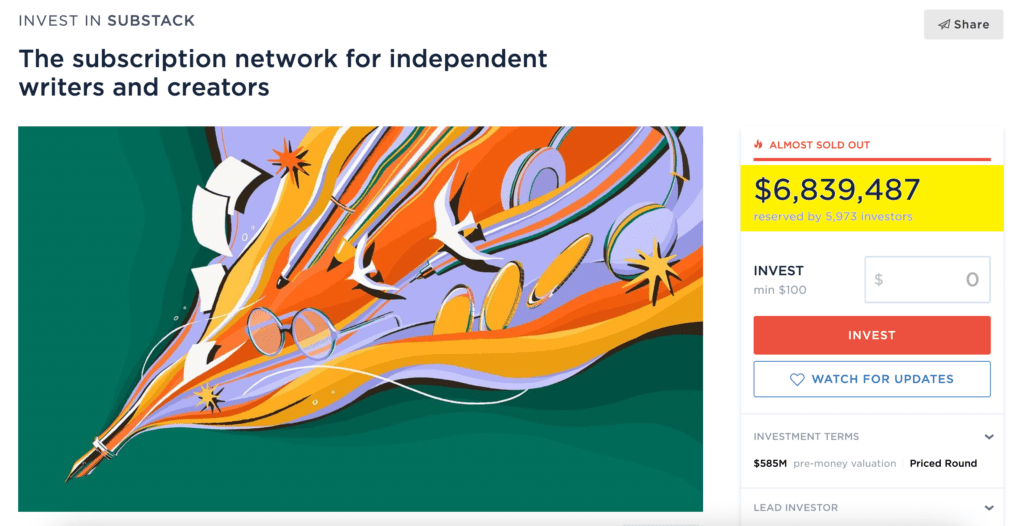 Source: Wefunder
First, a bit on Substack. (Skip to the next section if you want to get into the numbers.)
What is Substack?
Substack is a platform that allows writers to create and distribute their own newsletters directly to their audience. It aims to provide an easy-to-use interface for writers to develop and publish their content and allows readers to subscribe to their favorite writers. Substack takes a 10% cut of the revenue writers earn on the platform. 
It is a disruptive force in media because it enables writers to monetize their content directly, without the need for a traditional publisher or media company. This means that writers can retain control over their work and earn a higher percentage of the revenue generated by their content.
Of course, like with most innovations in an industry that threaten the status quo, Substack is controversial. It has been accused of promoting and profiting from controversial or harmful content. Some have raised concerns about the platform's lack of editorial oversight and potential for amplifying misinformation or extremist views.
It's one of many newsletter/content platforms. You can see Substack's competitors per its CB Insights profile below.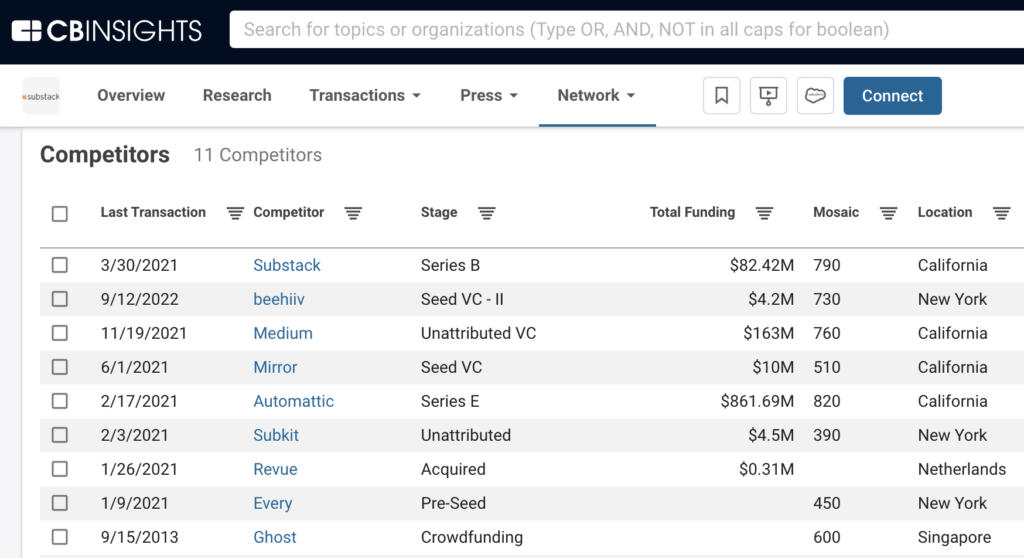 Is Substack's valuation fair?
Substack's valuation in the community financing round is $585M pre-money, or $650M post-money. 
To determine if that's fair, we'll compare Substack to beehiiv, ConvertKit, and Medium on a few dimensions:
Total funding

Valuation

Revenue

Price/revenue multiple

Revenue growth rate

PRG ratio (i.e., price/revenue vs. growth — this ratio provides a way to normalize and compare companies, taking into consideration their different revenue growth rates)
Let's look at the data.
Total funding
Before this community round, here is how Substack stacks up vs. peers on total financing.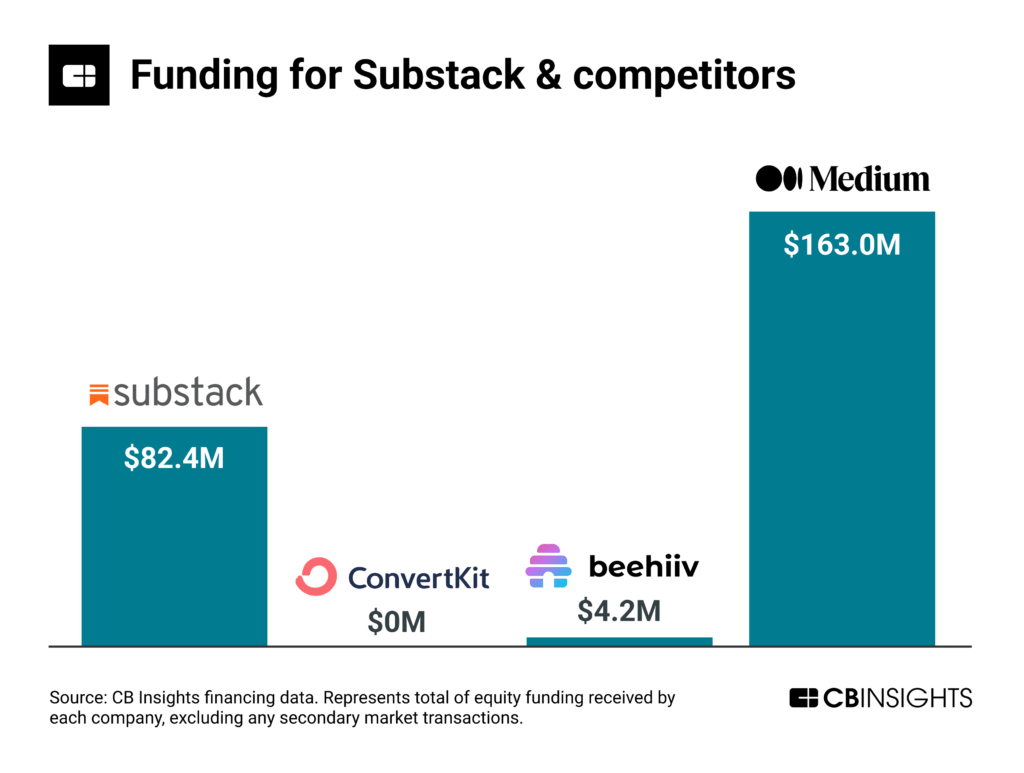 Valuation
Substack was valued at $650M post-money as a result of its 2021 round from a16z. This lofty valuation makes it the most highly valued company in the space.