Initially created for cycling enthusiasts, Strava has expanded its data-driven activity tracking platform to include new fitness activities, urban planning initiatives, and more.
The magic behind Strava lies in the data and analytics, according to CEO Mark Gainey.
With over 30,000 API partners, Gainey sees the fitness-tracking app as the "Switzerland" of data. The platform offers a device-agnostic way for users to track and log their fitness activities. (The company supports 300 different devices from Fitbit, Apple Watch, and more).
Speaking with CNBC's Ari Levy at CB Insights' A-Ha! Conference on December 12, Gainey said Strava collects between 10 to 20 different activity types. The app accumulates a variety of physiological data about a user and thanks to easy access to GPS, Strava can measure how far, fast, and high users are going as a first layer of feedback for a user.
While fitness tracking might seem like a narrow opportunity, Strava's insights business, Strava Metro, is a significant source of revenue for the company. The division aggregates its cycling data for cities and local governments to help rethink public bicycle and urban infrastructure.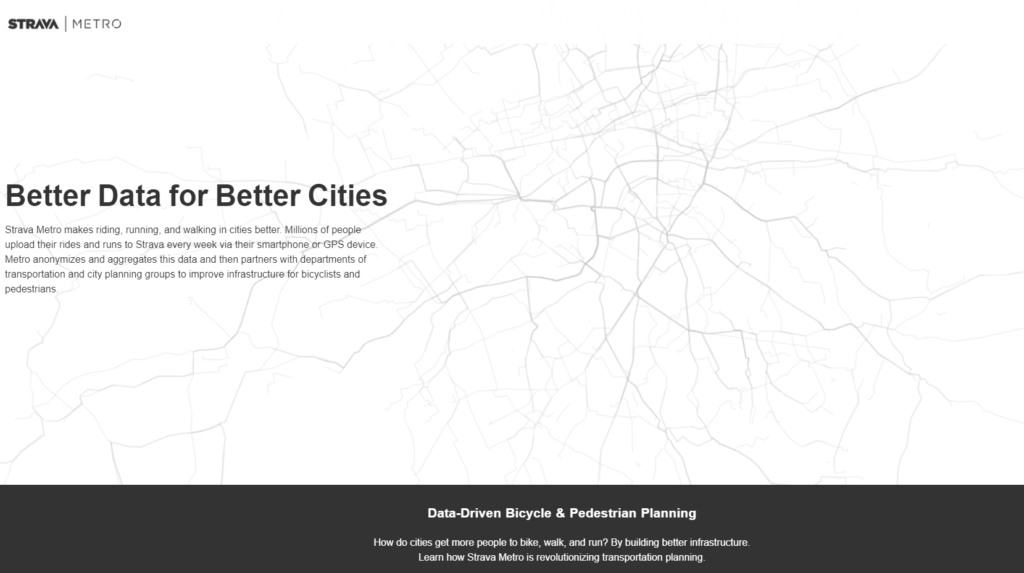 Urban planning may not be the only use case for Strava's insights.
Social media platforms like Twitter and Facebook could potentially find this data valuable to understand Strava's user demographics. Facebook, Gainey noted, could already extract some of this data from those who post their Strava cycling data to the social media site.
Strava's success in fitness tracking stands in contrast to some of the notable recent fitness tracking hardware failures, such as Jawbone and Pebble (acquired by Fitbit in 2016). That's because tracking is not where the strategic advantage is, according to Gainey, data is.
Strava's long-term strategy will focus on expanding its global community of athletes and partners. Though not yet profitable, Strava has raised over $70M in funding to date and has created an ecosystem that provides long-term value for its members.
Gainey emphasized that the company is in no rush to go public, but that Strava has become large enough where it may contemplate M&A for technologies or platforms that would embed well into its platform.
Despite the high-profile failures of wearables startups recently, Gainey still sees these devices as underrated opportunities. While many wearables companies have started as hardware first, Gainey seems to believe the key is getting the software right and then going after the hardware.
If you aren't already a client, sign up for a free trial to learn more about our platform.