Insurance companies have been slow to explore blockchain's potential, but the fast-growing tech has important implications for the industry — from accelerating reinsurance transactions to providing alternatives to traditional insurance and more.
Although overall venture capital funding was down 19% in Q1'22, funding to blockchain reached a record $9.2B in Q1'22.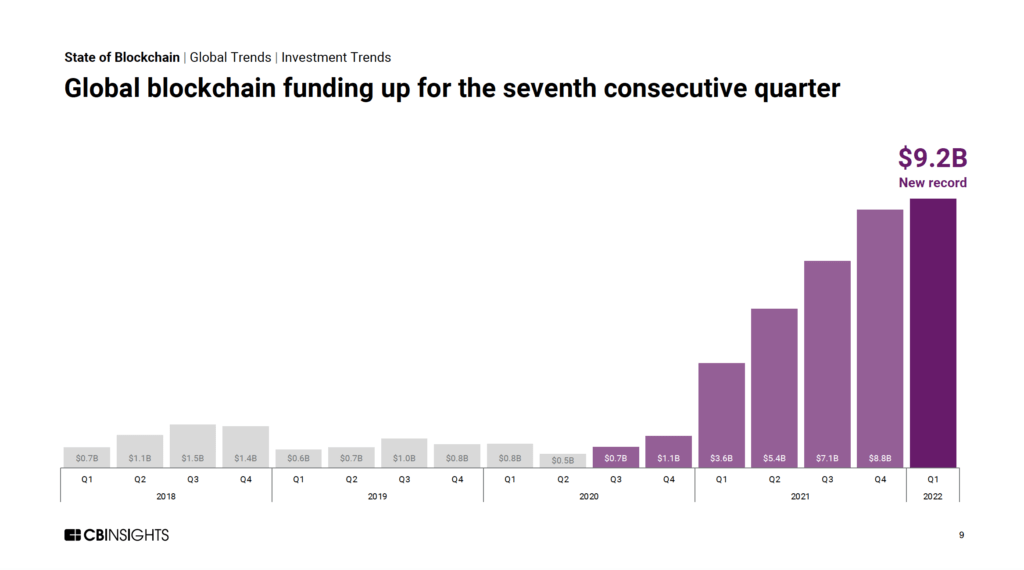 While insurtech companies offering blockchain-based products saw only $74M deployed across 16 deals in 2021, many insurance incumbents have been experimenting with blockchain technology for a variety of use cases. 
Now, more blockchain startups are looking to improve and disrupt the insurance industry, from automating insurance transactions to creating a decentralized insurance business model.