While US-based startups raised fewer VC-backed funding rounds in Q1'20 than in recent quarters, mega-rounds rose sharply.

Overall VC deal activity declined in the US in Q1'20, falling 9% versus Q4'19, as we discuss in a previous brief.
Conversely, mega-rounds (deals worth $100M+) to US-based startups rose to 58 in Q1'20, up nearly 50% compared to the prior quarter.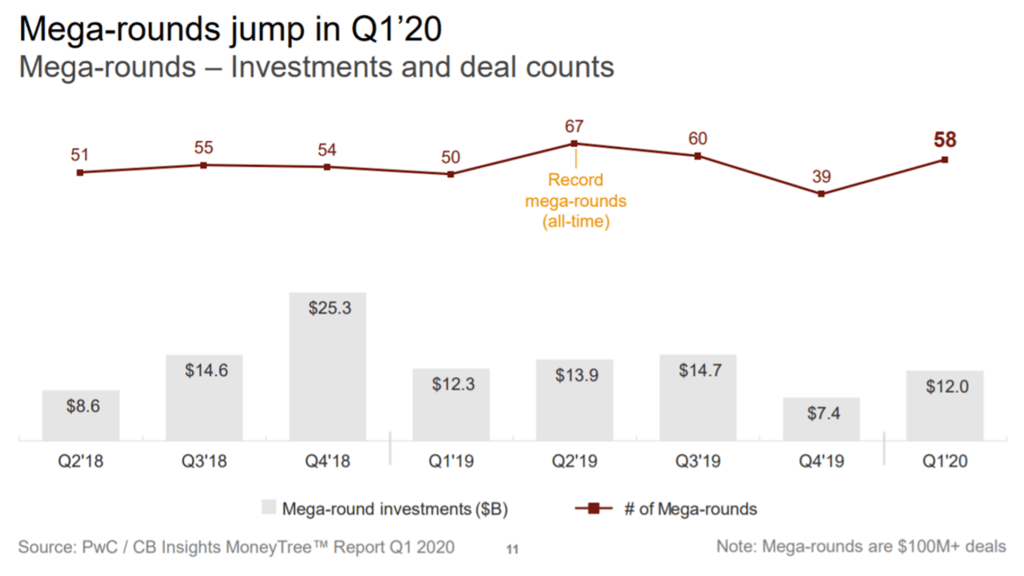 US-based companies have seen 50 or more mega-rounds in 7 of the last 8 quarters, a sign of the extent to which investors are doubling down on successful bets — even as overall funding activity declines in the US and globally.
In Q1'20, sectors like artificial intelligence, cybersecurity, and supply chain management attracted $100M+ deals.
In the US, 10 artificial intelligence startups closed mega-rounds in Q1'20. These startups are developing AI solutions for autonomous vehicles, cybersecurity, chips, biotechnology, and agriculture. 
Among them was Pony.ai — a startup developing autonomous driving technology. The company has partnered with Toyota to test autonomous vehicle technologies on public roads in China.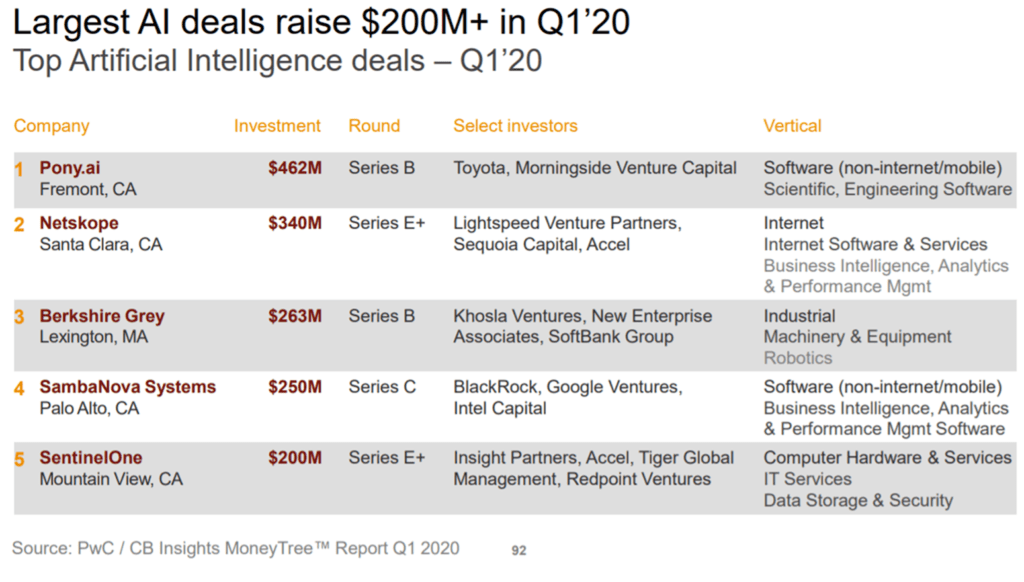 Meanwhile, the proliferation of IoT devices in offices, factories, and hospitals, coupled with the need to secure the increasing amounts of data in the cloud, has helped sustain cybersecurity funding.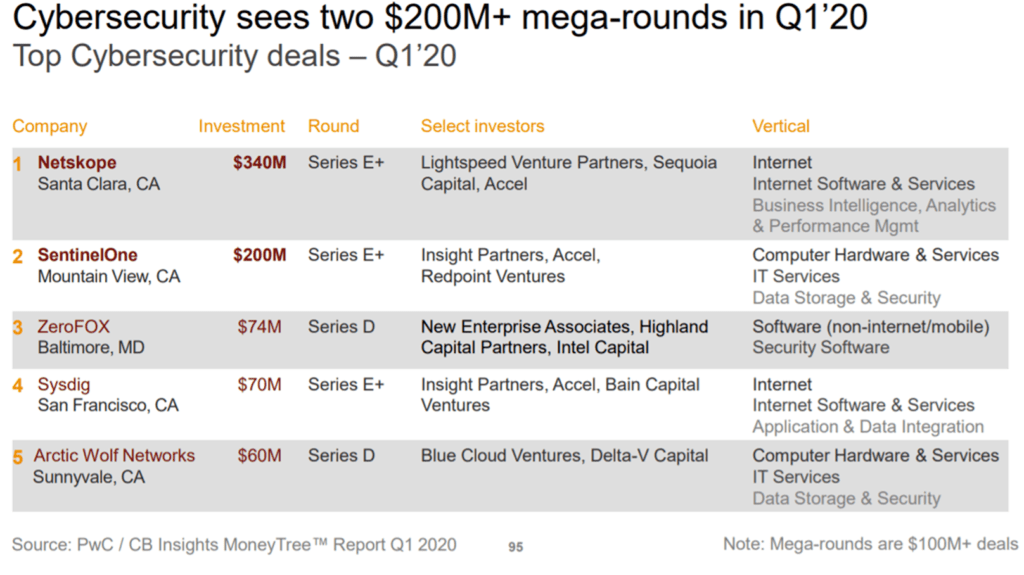 Cybersecurity mega-rounds went to Netskope and SentinelOne in Q1'20.
Netskope is developing cloud access security solutions to detect malware and protect sensitive information. SentinelOne is developing AI-powered endpoint security services for devices and applications.
Further, demand has continued to increase for technologies like warehouse management that can help automate the retail supply chain.
Companies such as Berkshire Grey, which is developing AI robots for warehouse logistics and closed a $263M funding deal in Q1'20, will continue to gain traction.

Take a look at all the underlying data and more insights in the PwC and CB Insights MoneyTree Report™ Q1 2020.
If you aren't already a client, sign up for a free trial to learn more about our platform.