These are private companies tackling real problems that disenfranchised citizens and consumers face around the globe.
We often hear talk about how startups are "only" catering to wealthier individuals in developed economies, or even just the 1%. However, there are many startups in the CB Insights database who are targeting underserved populations, providing healthcare, financial, or energy services tailored to these consumers' specific needs. Here are 38 companies targeting those opportunities around the globe.
1. Oportun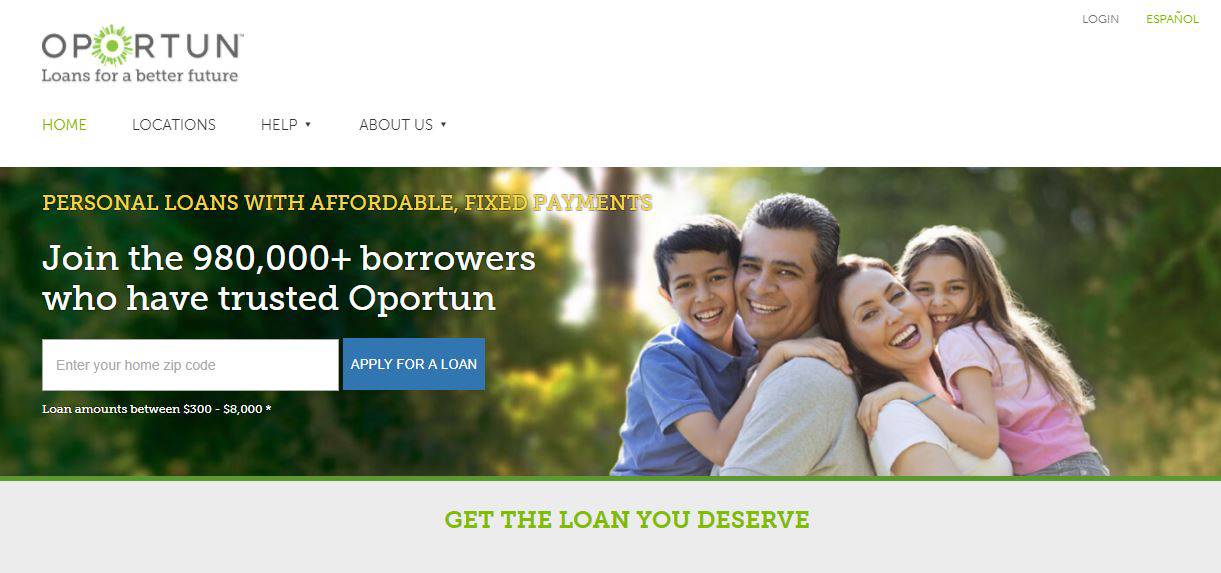 Total Disclosed Funding: $274.4M
Select Investors: Fidelity Investments, Institutional Venture Partners, Greylock Partners
Oportun is a financial services company serving the credit and financial services needs of the US Hispanic market, aiming to help customers build credit and access mainstream financial products. The company offers unsecured credit to underbanked Hispanic families that lack FICO scores, credit histories, and traditional banking relationships.
---
2. LendUp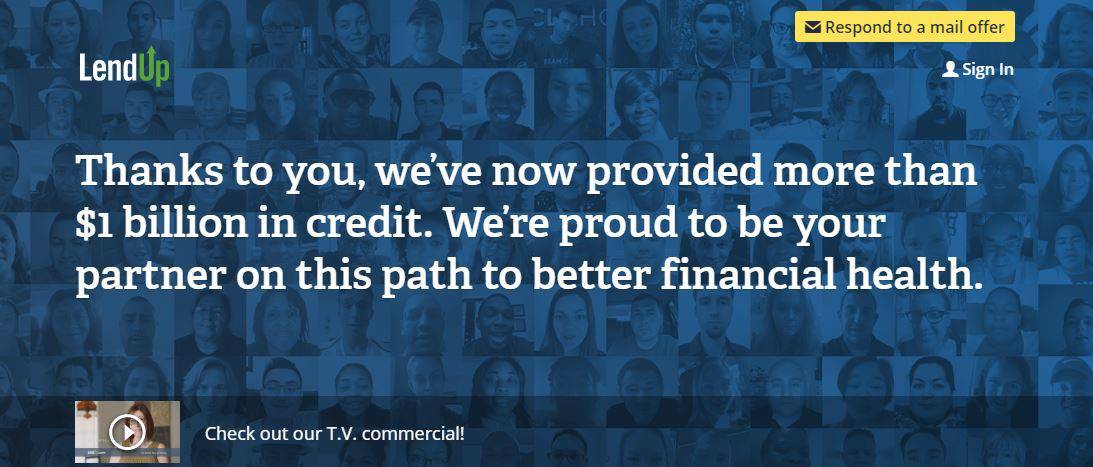 Total Disclosed Funding: $365.5M
Select Investors: SV Angel, Susa Ventures, Data Collective
LendUp is a direct lender that has created a way to use small loans as an opportunity for consumers to build credit and move up the financial ladder. Consumers with poor or no credit can apply for and receive small short-term loans.
---
3. Endless mobile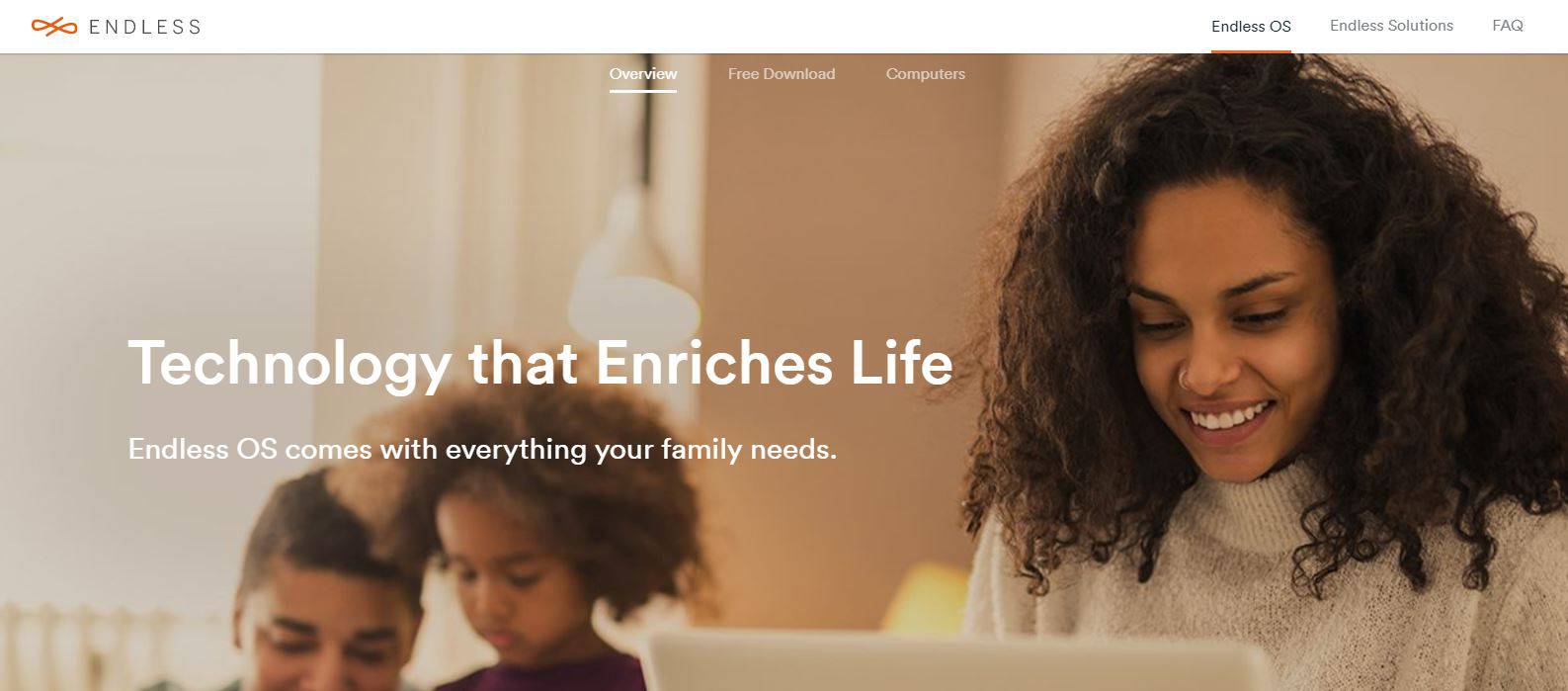 Total Disclosed Funding: $42.1M
Select Investors: N/A
Endless Mobile is a computer and operating system tailor-made for the developing world where a reliable Internet connection can be hard to obtain. The OS on the Endless One and Endless Mini computers comes with more than 100 free apps and powerful education, entertainment, and other tools that don't require an Internet connection to use.
---
4. Better World Books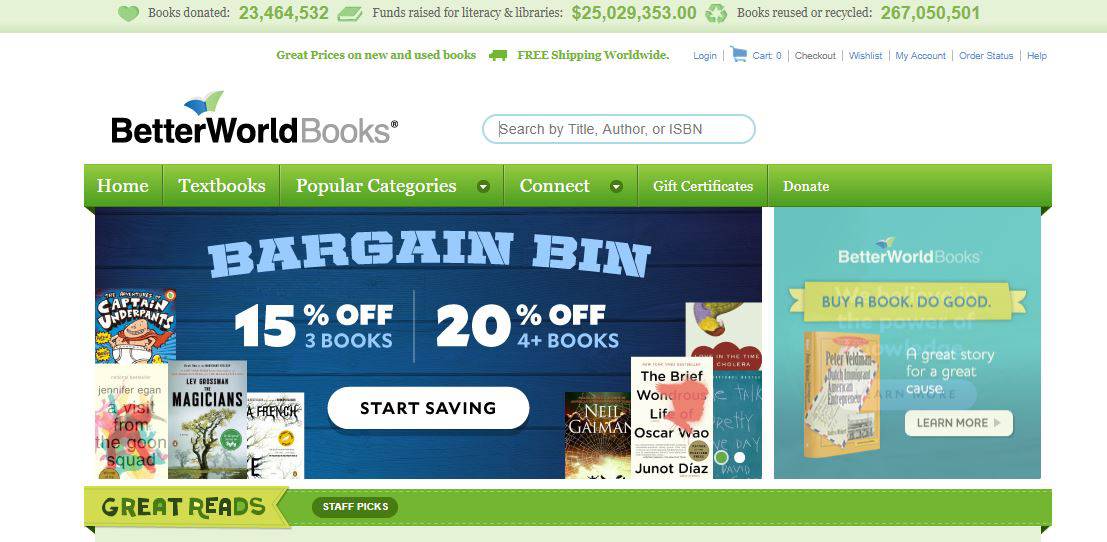 Total Disclosed Funding: $22.5M
Select Investors: Good Capital
Better World Books collects and sells books online to fund book donation and literacy projects around the world. All of the company's books are available with free shipping worldwide, and every order shipped is carbon-balanced with certified green offsets.
---
5. Tala

Total Disclosed Funding: $42.1M
Select Investors: Data Collective, Female Founders Fund, Ribbit Capital, Google Ventures
Tala, formerly InVenture, provides mobile finance technology to unlock purchasing power in the world's fastest-growing economies, offering a standardized global credit score for anyone with a mobile phone. The company's mobile data collection tactics allow it to update credit scores in real-time to get customers in emerging markets loans, often in less than five minutes.
---
6. Even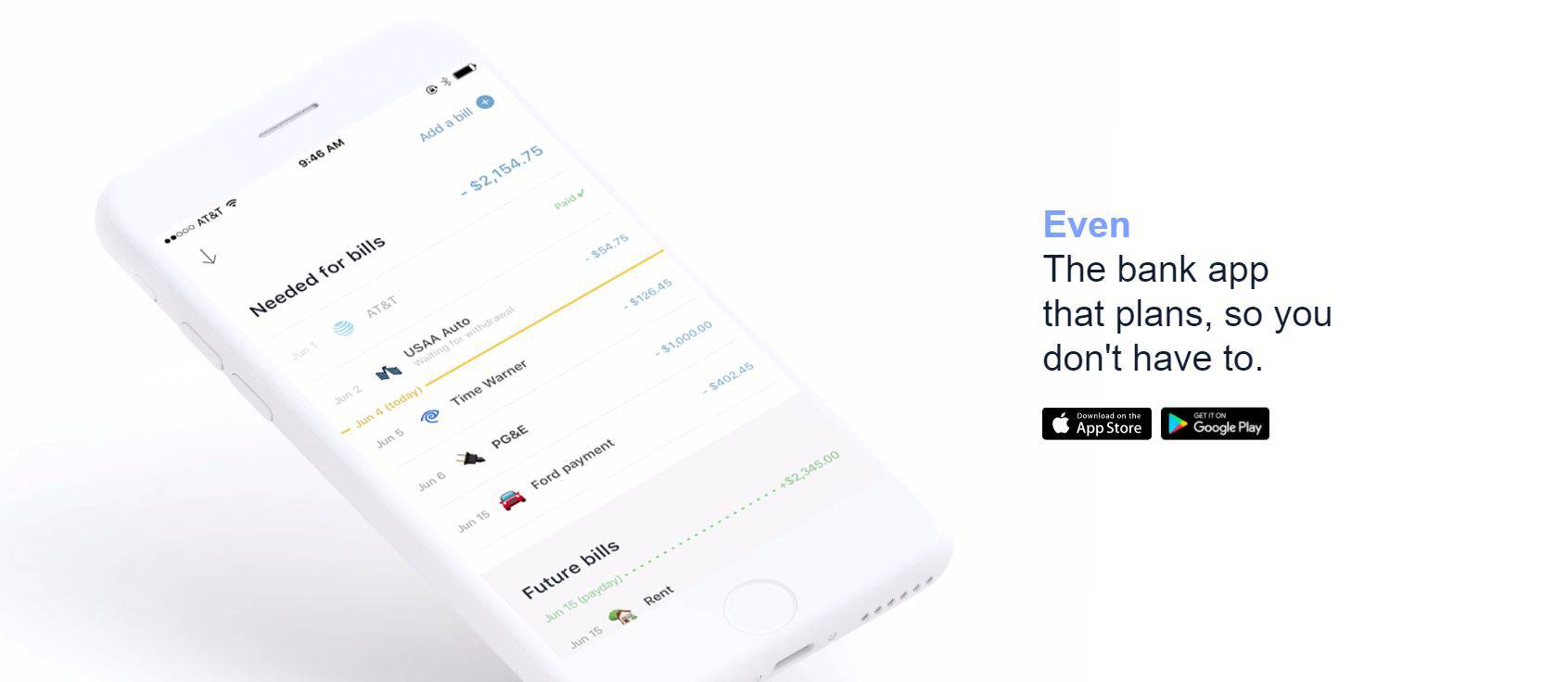 Total Disclosed Funding: $12.1M
Select Investors: Homebrew, Qualcomm Ventures, Khosla Ventures
Even is building a bank designed to help people living below the poverty line. Even manages clients' savings to help users pay their bills, balance their budget, save and invest, and earmark a weekly "paycheck" of pureply disposable income.
---
7. Branch International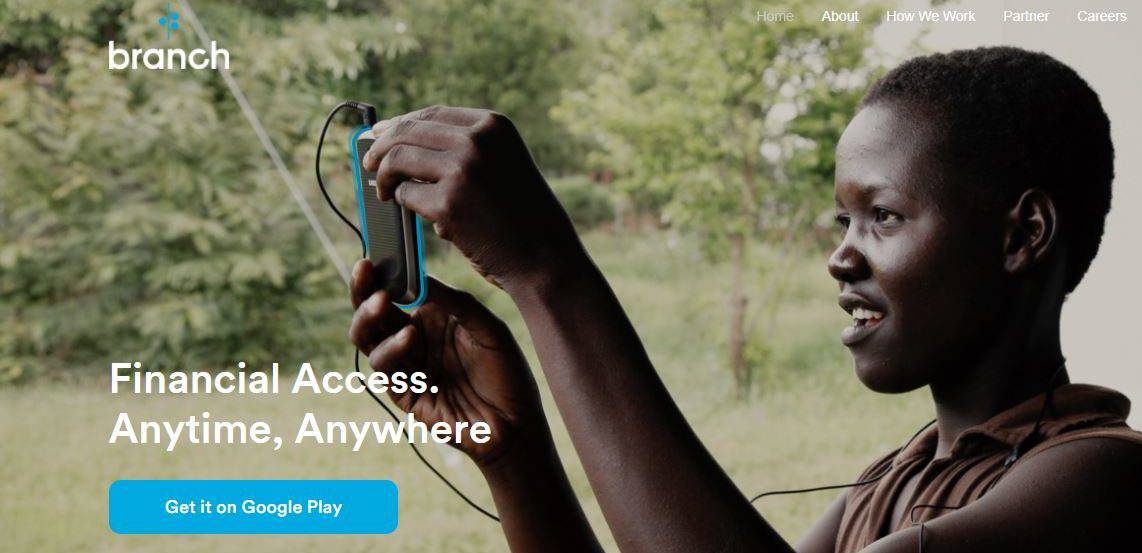 Total Disclosed Funding: $10.4M
Select Investors: Andreessen Horowitz, Formation 8, Khosla Impact
Branch International offers a way to access credit, banking services, and loans via smartphone in emerging markets. The company's mission is to deliver world-class financial services to the mobile generation, with a focus on those who are traditionally underbanked.
---
8. ZOONA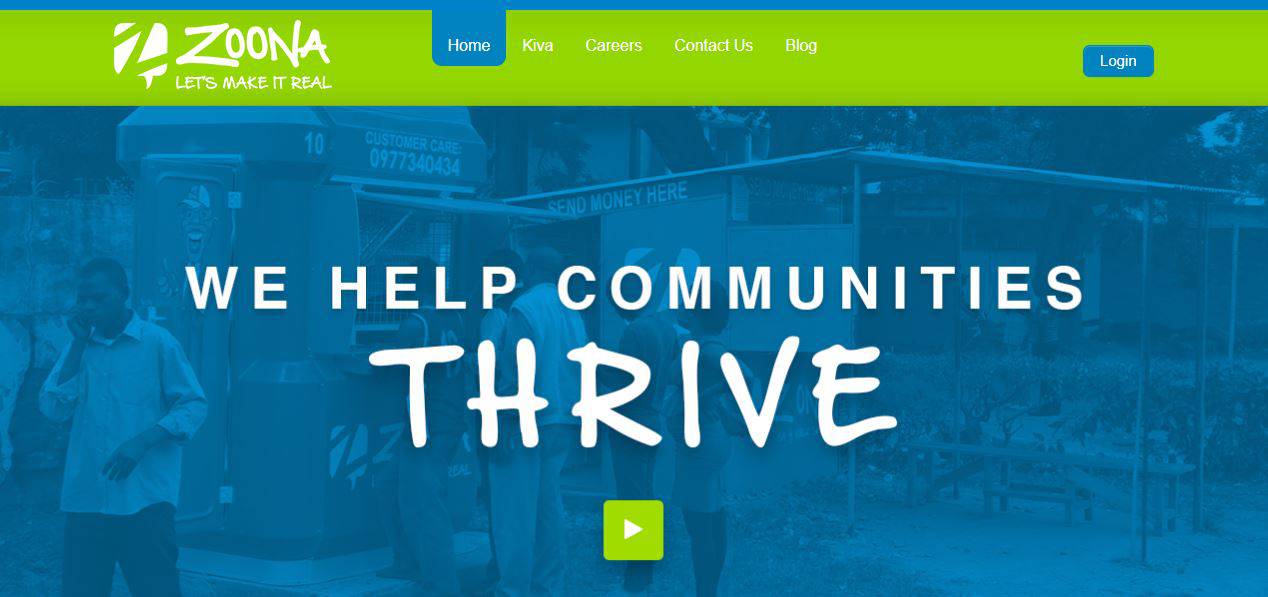 Total Disclosed Funding: $20.5M
Select Investors: International Finance Corporation, MasterCard Worldwide, Omidyar Network
Zoona is a South Africa-based mobile payments company focused on helping businesses grow. Zoona uses technology to provide financial services to underserved and financially excluded communities across Africa.
---
9. BioLite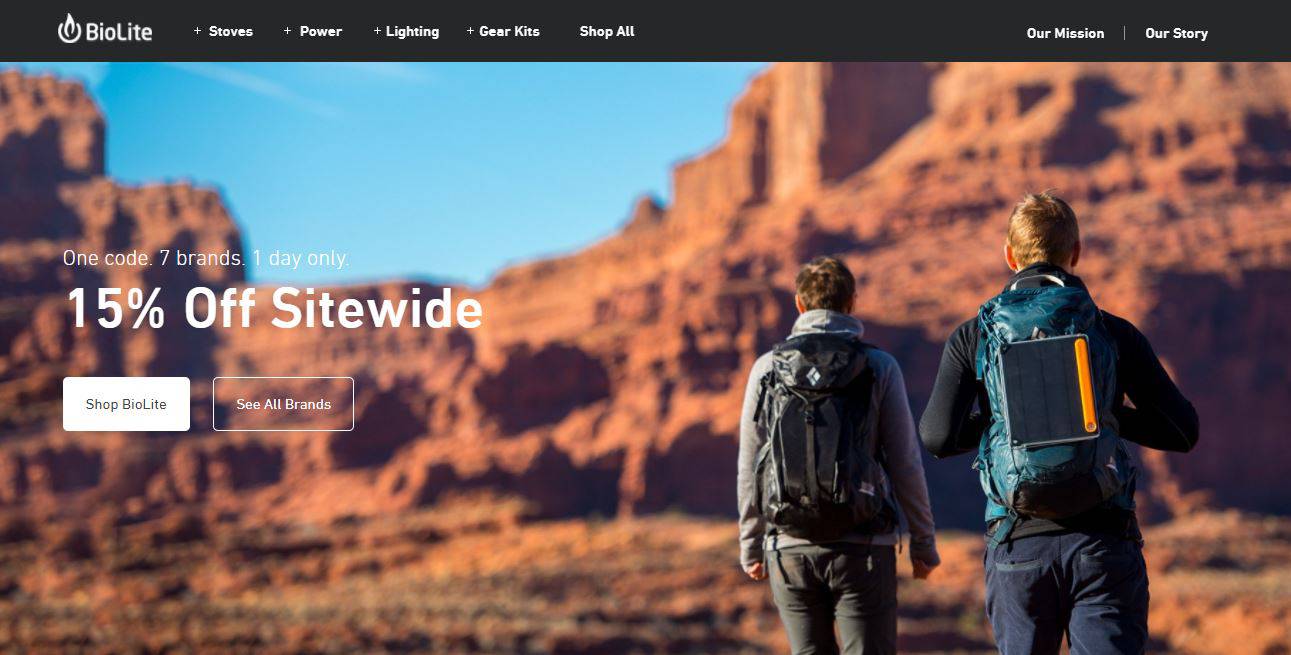 Total Disclosed Funding: $8.7M
Select Investors: Acumen, Rose Park Advisors, RRE Ventures, White Road Investments
BioLite develops and manufactures advanced energy products — including ovens that convert wood fires to electricity — that make cooking with wood clean, safe, and as easy as using modern fuels. Every purchase brings safe, affordable energy access to off-grid households across India and Africa.
---
10. Angaza Design
Total Disclosed Funding: $12.5M
Select Investors: Flywheel Ventures, Root Capital, Golden Seeds, Linseed Capital
Angaza Design develops solar-powered household lighting and charging systems for rural developing markets. The company employs a "Pay-As-You-Go" system for users to prepay for clean energy when they have funds available without paying the expensive upfront costs usually associated with shifting to solar power.
---
11. InstaReM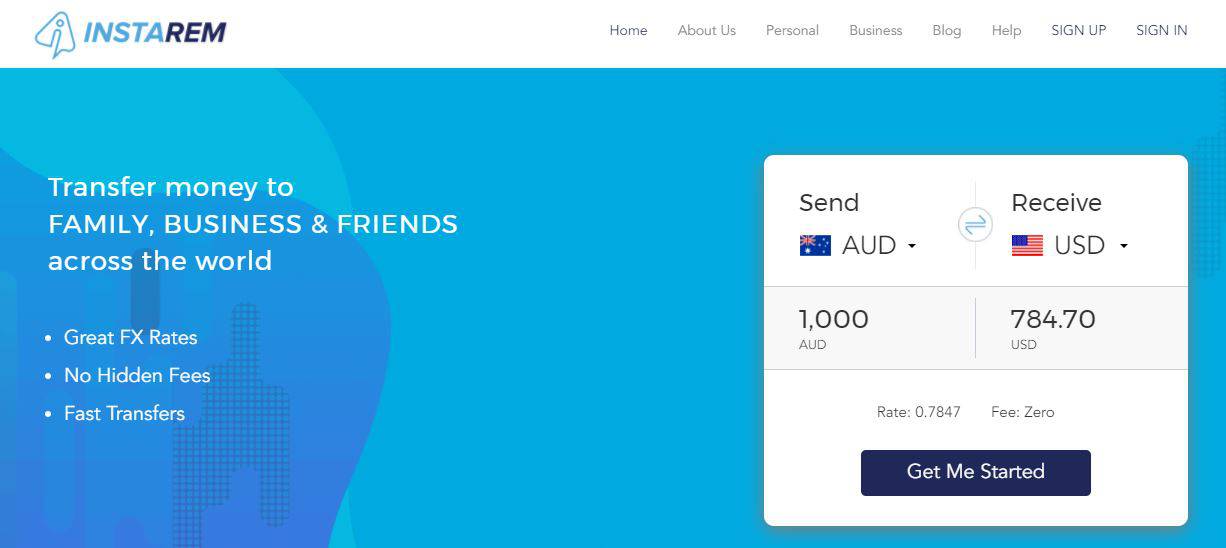 Total Disclosed Funding: $18M
Select Investors: Vertex Venture Holdings, Global Founders Capital, Fullerton Financial Holdings
InstaReM provides and facilitates a platform for digital account-to-account cross-border payments within South Asia. The company's instant remittance transfer service enables customers to overcome challenges that have historically held back cross-border money flows in the region, such as opaque foreign exchange rates, hidden fees, and extended delivery timelines.
---
12. Watsi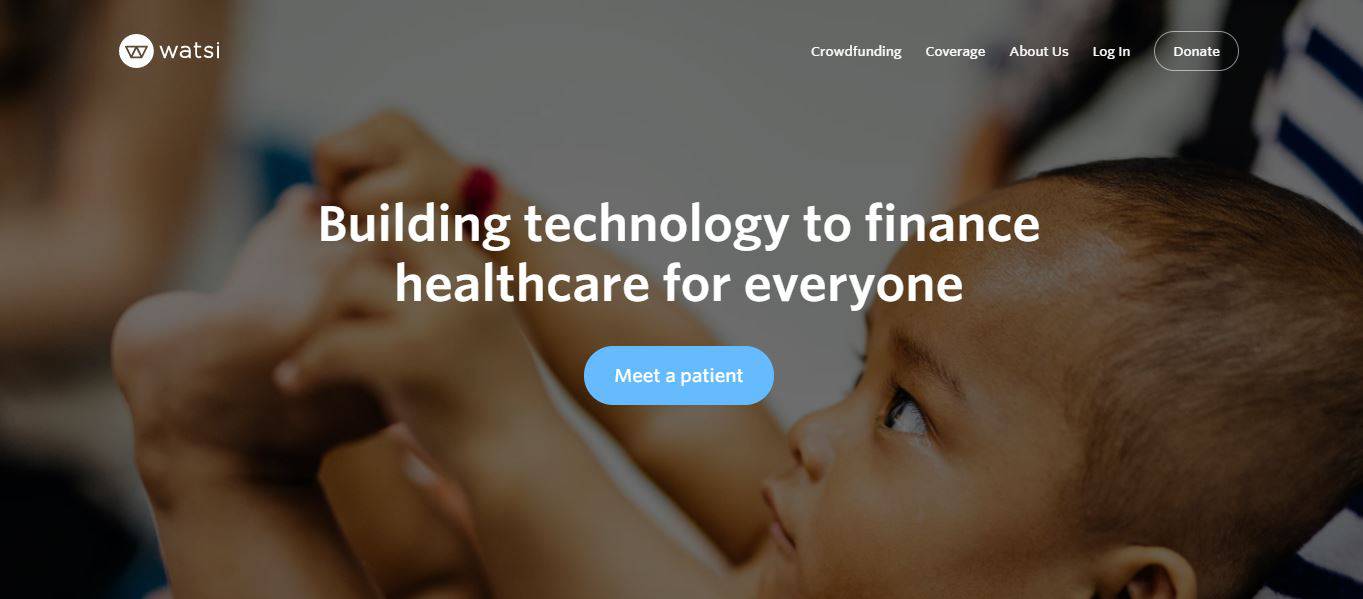 Total Disclosed Funding: $4.72M
Select Investors: Y Combinator, Jasmine Social Investments, TEEC Angel Fund, Tencent Holdings
Watsi enables users to directly fund low-cost, high-impact medical treatments for people in need; people can browse profiles on Watsi.org and connect with patients to and donate to. The company also added health coverage to its offerings to help create a world where everyone has access to care.
---
13. Raise Labs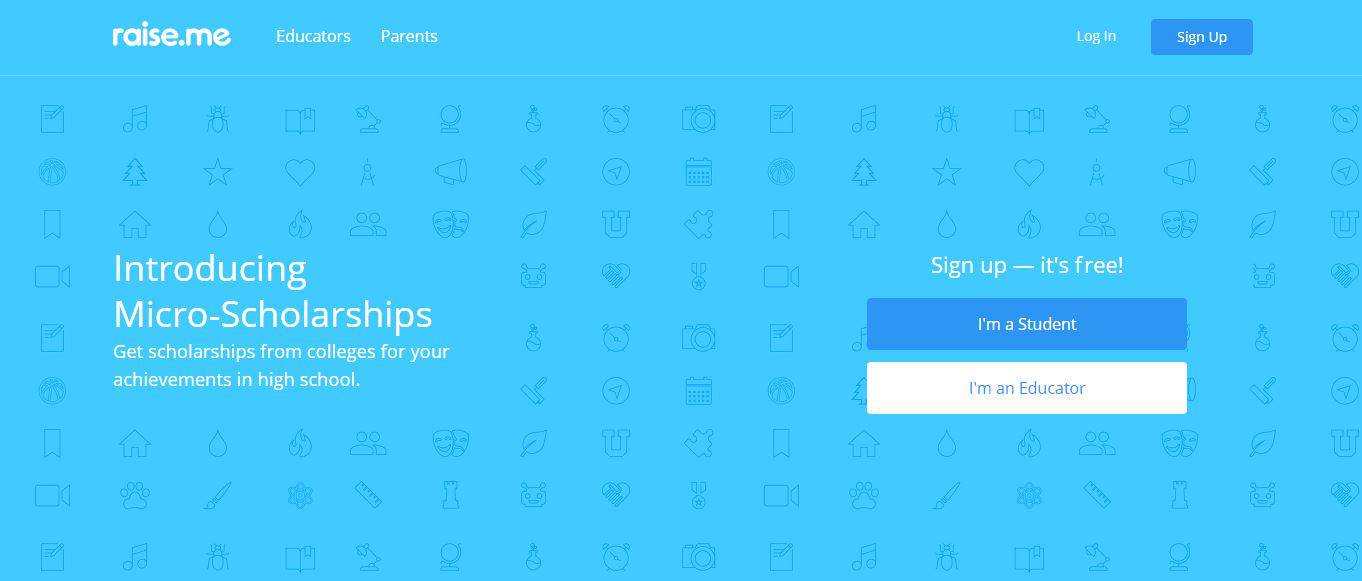 Total Disclosed Funding: $16.5M
Select Investors: First Round Capital, Owl Ventures, SJF Ventures
Raise Labs awards "micro-scholarships" to students based on their performance throughout high school and partners with a network of colleges and universities that each guarantee a certain amount of financial aid based on those scholarships. This allows students to see the guaranteed minimum amount of aid they'll receive from an institution long before they apply. Raise also works with underserved students to help them understand and navigate the college process.
---
14. WiseBanyan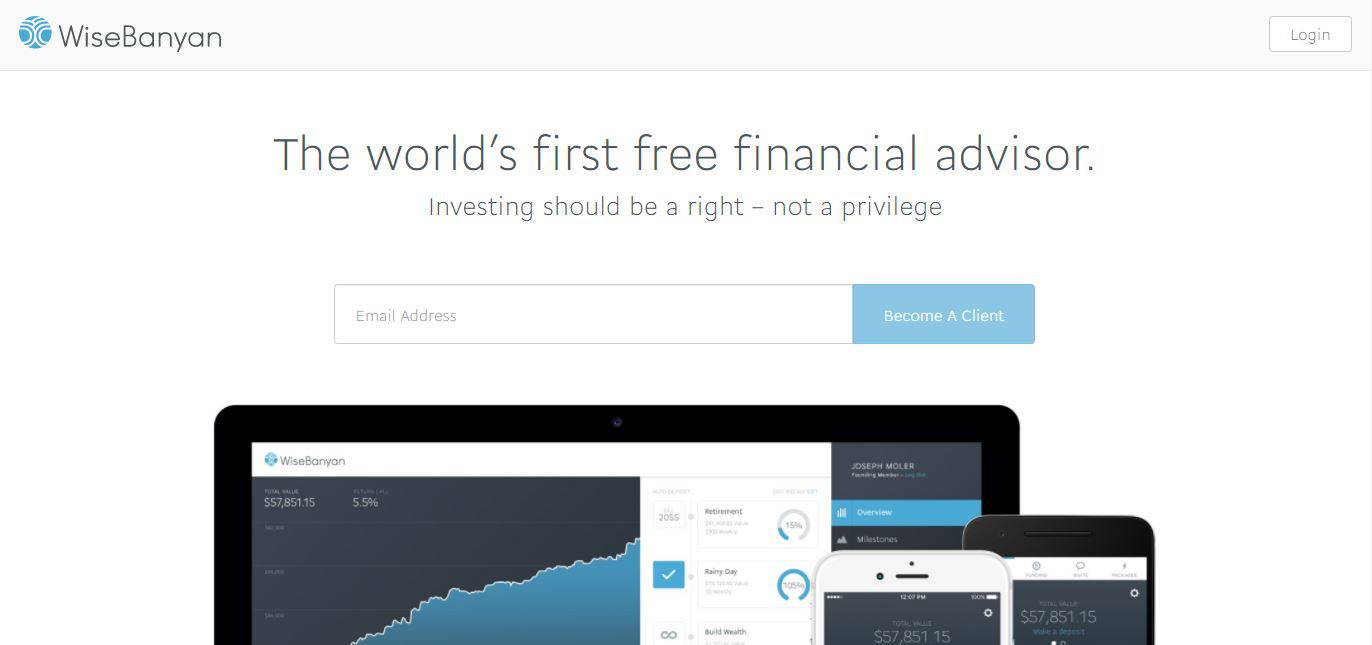 Total Disclosed Funding: $4.4M
Select investors: Village Capital, Sorenson Impact Foundation, VTF Capital, Financial Solutions Lab
WiseBanyan works to democratize money-management services. The company has developed a technology-enabled financial advisory service that does not charge fees, while creating and managing a fully-diversified portfolio of stocks and bonds.
---
15. Frogtek BOP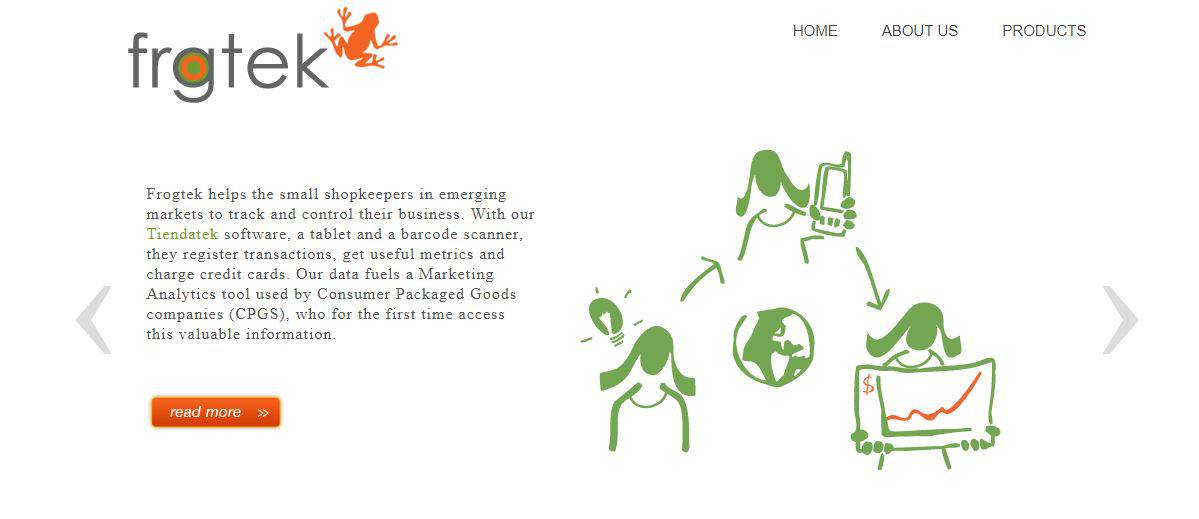 Total Disclosed Funding: $3.7M
Select Investors: N/A
Frogtek BOP helps small shopkeepers in emerging markets track and control their business decisions. Using Frogtek's Tiendatek software, a tablet, and a barcode scanner, shopkeepers can register transactions, track business metrics, and charge credit cards.
---
16. Pigeonly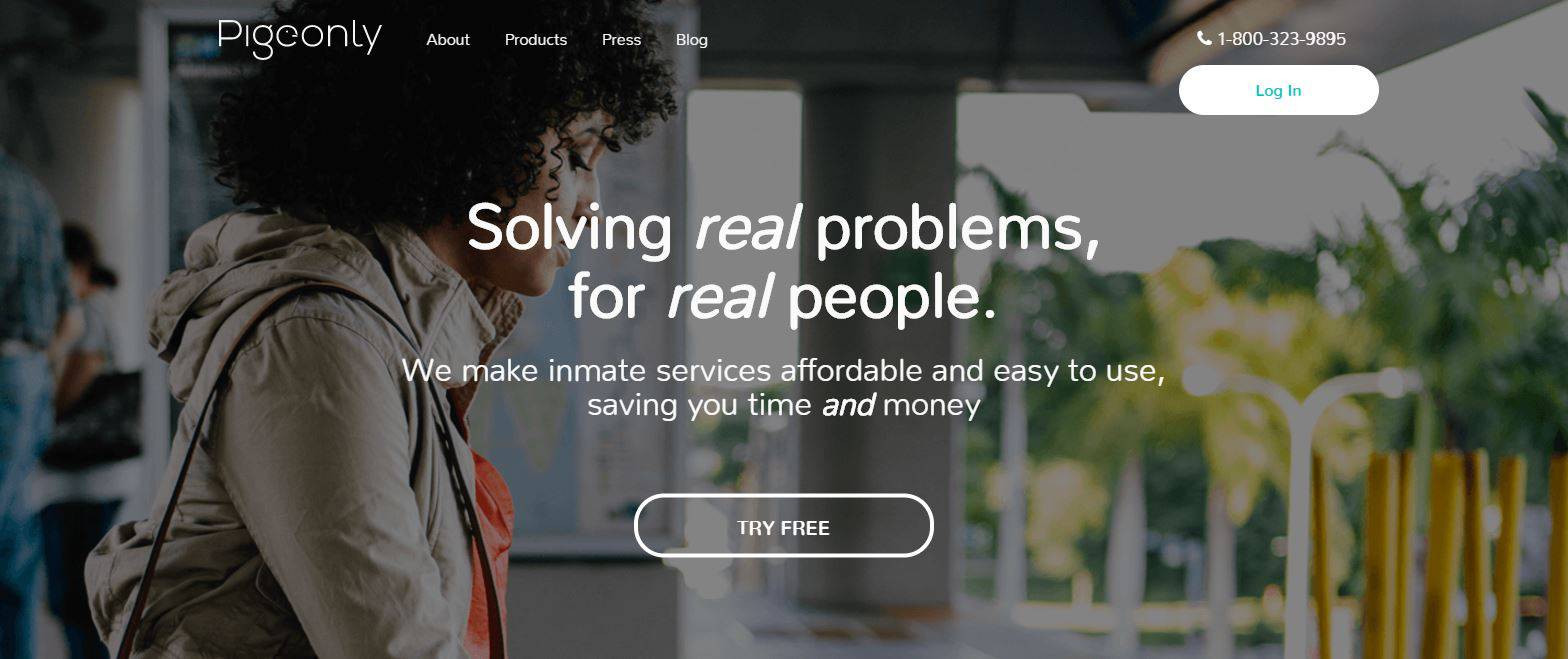 Total Disclosed Funding: $2.6M
Select Investors: Y Combinator, Kapor Capital, Base Ventures
Pigeonly provides services to inmates, allowing them to keep in touch with family and friends through low-cost calling and services that allow inmates to send letters and photographs.
---
17. Onko Solutions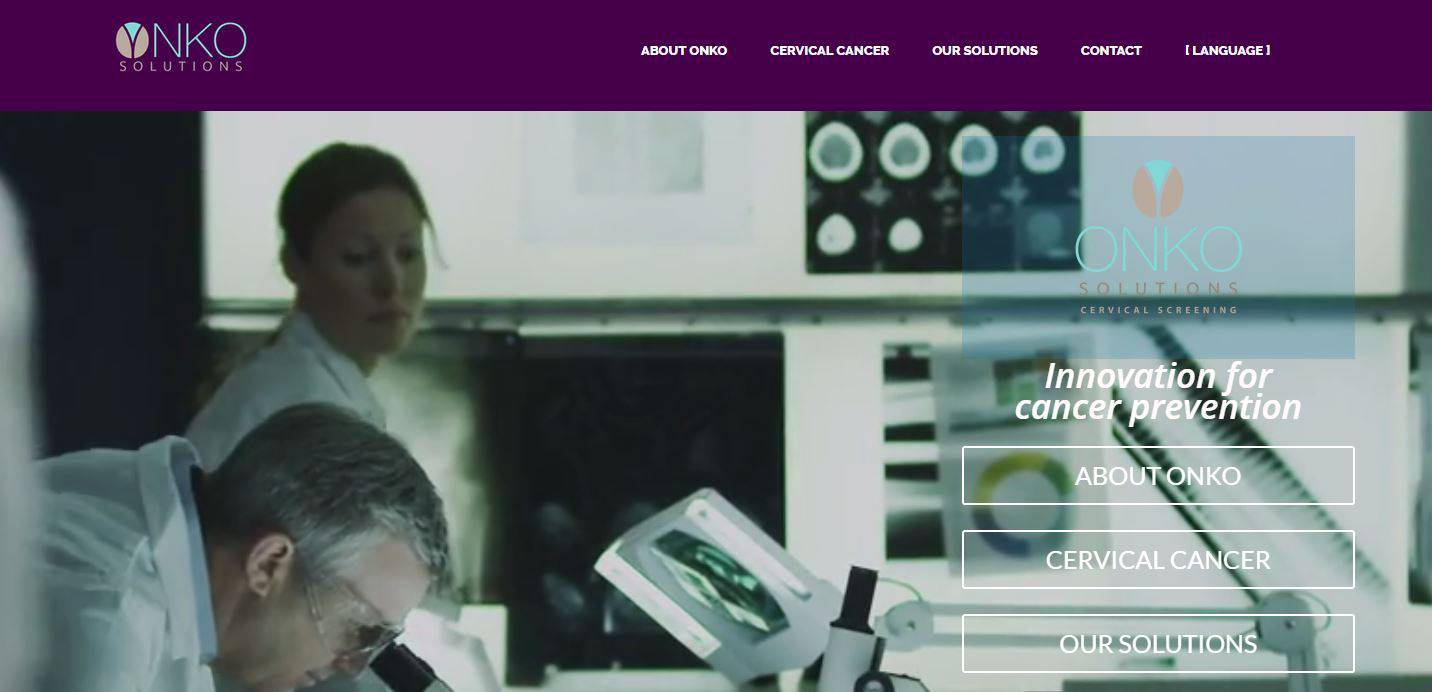 Total Disclosed Funding: $1.6M
Select Investors: Ambar Venture Capital, Angel Ventures Mexico
Onko Solutions, founded in 2014, is a developer focused on technology that will contribute to the detection, prevention, and treatment of cancer in underserved populations. The company is working on a cervical cancer screening device designed to replace the Pap smear, targeted towards developing countries.
---
18. Shift Labs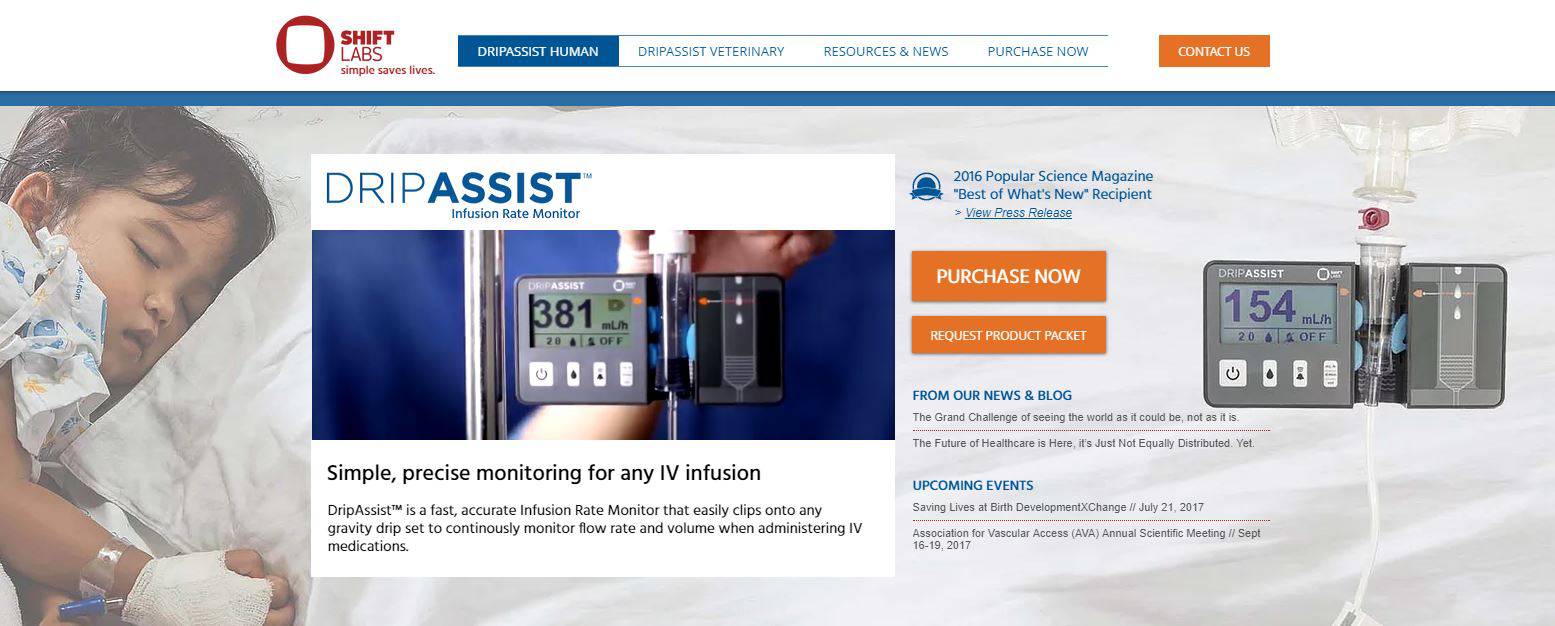 Total Disclosed Funding: $1.3M
Select Investors: Y Combinator, Great Oaks Venture Capital
Shift Labs makes low-cost medical devices. The company builds on proven technologies to create low-risk, low-cost products, with a focus on markets with underdeveloped medical infrastructure.
---
19. Glovax Biotech
Total Disclosed Funding: $1M
Select Investors: BDO Universal Bank
Glovax is a Philippines-based vaccine company that imports, distributes, and retails a complete line of affordable vaccines, with an aim to improve vaccine access for middle- to low-income Filipinos.
---
20. SimpleCitizen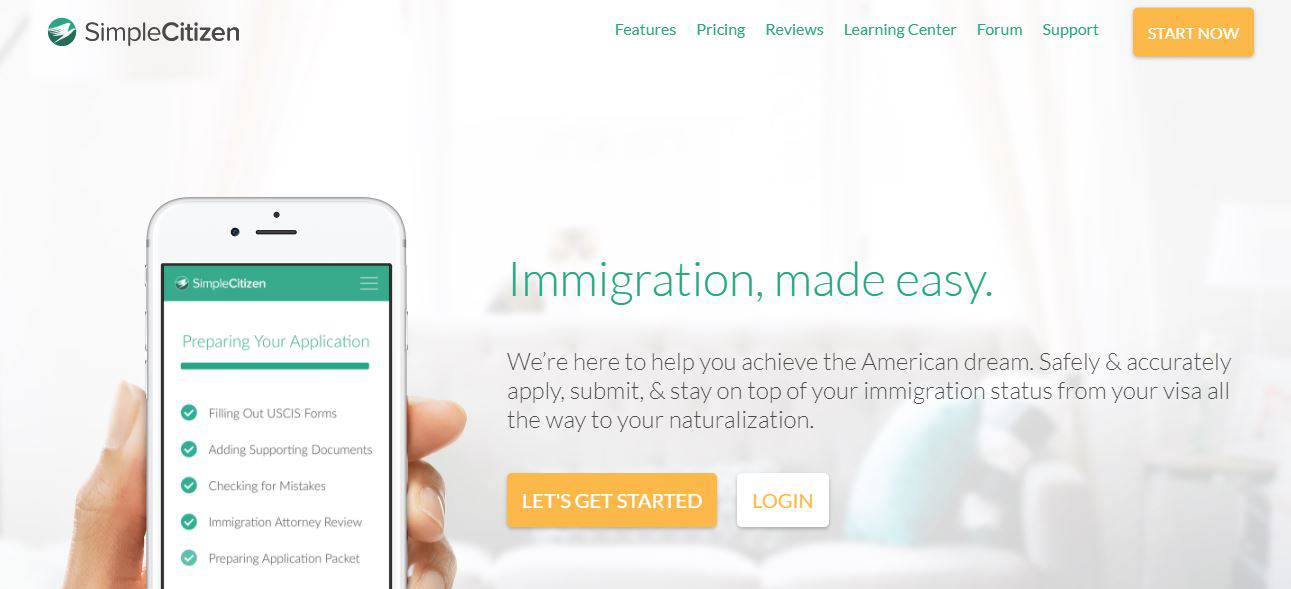 Total Disclosed Funding: $860K
Select Investors: Y Combinator, Pelion Venture Partners, Apple Tree Partners, Kickstart Seed Fund
SimpleCitizen is an online DIY tool for immigrants who need to file for a green card or other basic immigration documentation in the US. SimpleCitizen helps those filing avoid paying the high premiums associated with legal counsel.
---
21. Zidisha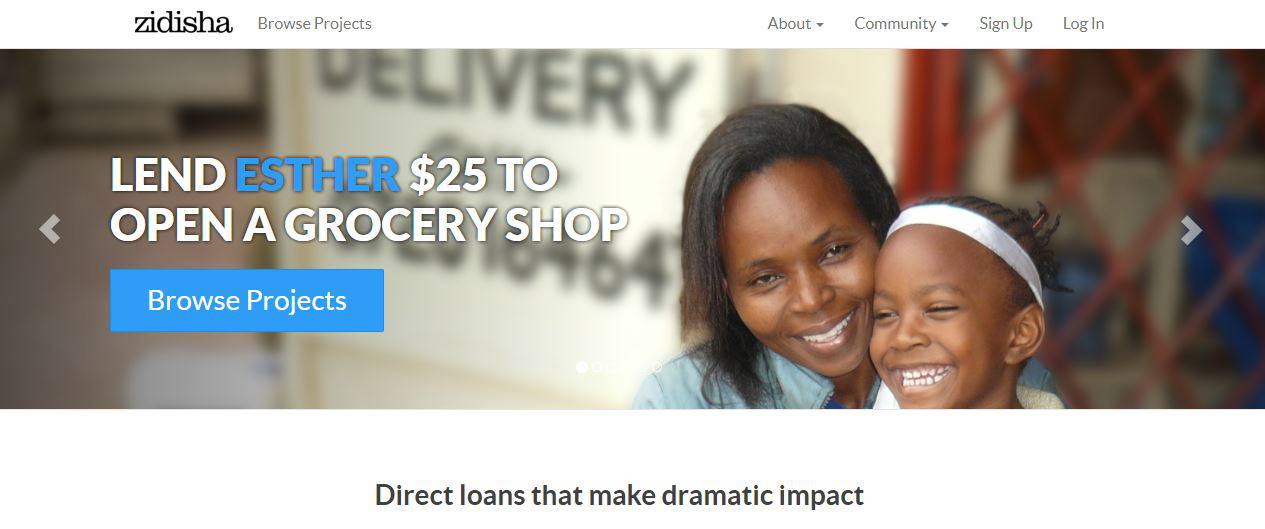 Total Disclosed Funding: $550K
Select Investors: Y Combinator, Paul Buchheit
Zidisha is the first online microlending community that directly connects lenders and borrowers across international borders, allowing families and small businesses to avoid the expensive fees associated with local banks and intermediaries.
---
22. PROGRESSA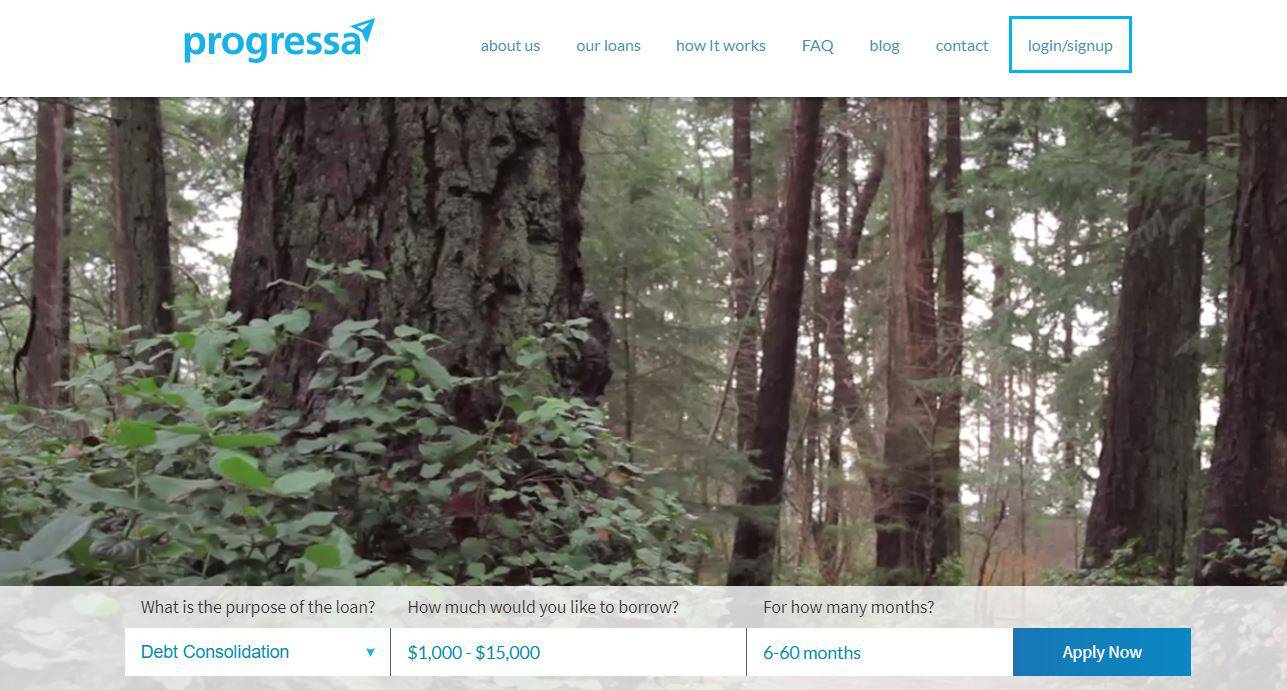 Total Disclosed Funding: $11.4M
Select Investors: Conconi Growth Partners, CypressHills Partners
Progressa is a fintech company focused on helping sub-prime and near-prime Canadians seeking to improve their financial health. Through the use of proprietary credit scoring models and advanced data science, the Company's primary focus is helping a segment of the Canadian population that is currently underserved by traditional lending institutions.
---
23. AlemHealth
Total Disclosed Funding: $210K
Select Investors: StartUp Health Academy, WOMENA, Y Combinator
AlemHealth provides telemedicine and digital health solutions designed and optimized for frontier markets. The company offers infrastructure and services that connect hospitals and physicians across borders and specialties, helping to ensure patients receive quality healthcare at affordable prices.
---
24. Nafham
Total Disclosed Funding: $80K
Select Investors: Flat6Labs
Nafham is the Kahn Academy of the Middle East and North Africa, and the company's digital classrooms are increasingly serving students in refugee camps within the region. The company offers more than 23,000 online videos covering Egyptian, Saudi Arabian, Algerian, Syrian, and Kuwaiti educational curricula.
---
25. Sparrow Mobile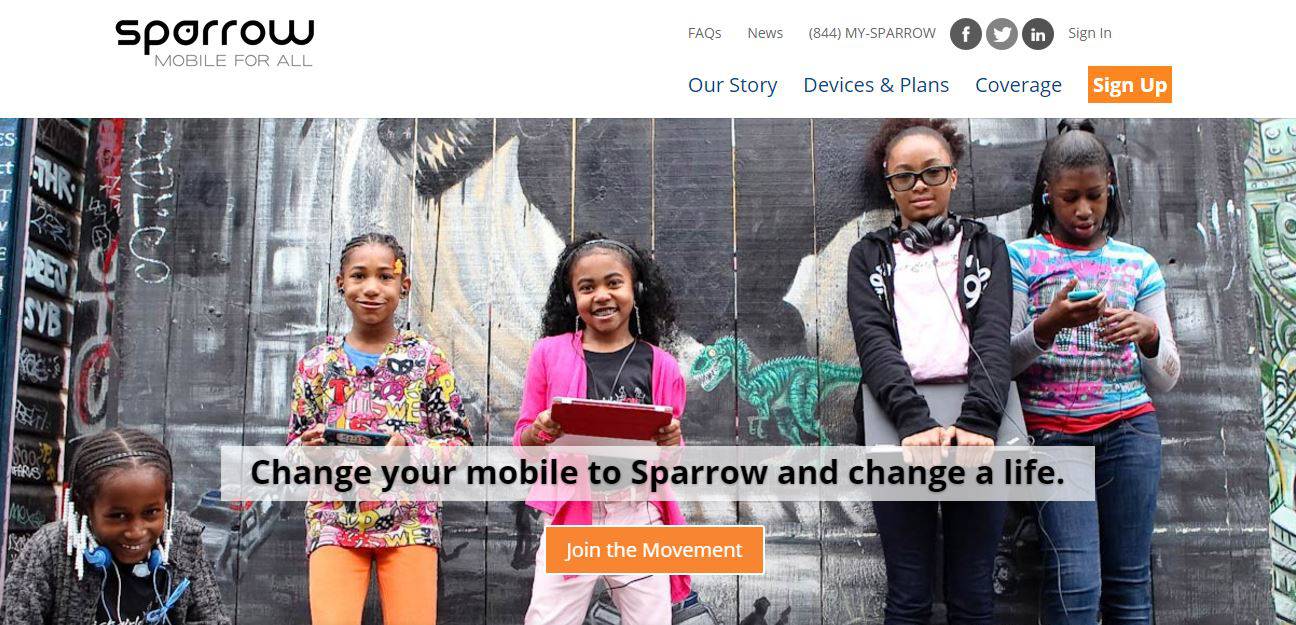 Total Disclosed funding: $80K
Select Investors: 500 Accelerator
Sparrow is a mobile company that lists its core mission as "Digital Inclusion for All." The comapny works to bridge the digital divide in the US market with a "buy-one-give-one" mobile model, in which customers can donate their used phones to newer customers. Sparrow also offers a proprietary cloud platform that connects people living at or below the poverty line with the mobile economy and organizations addressing their needs.
---
26. Code Fever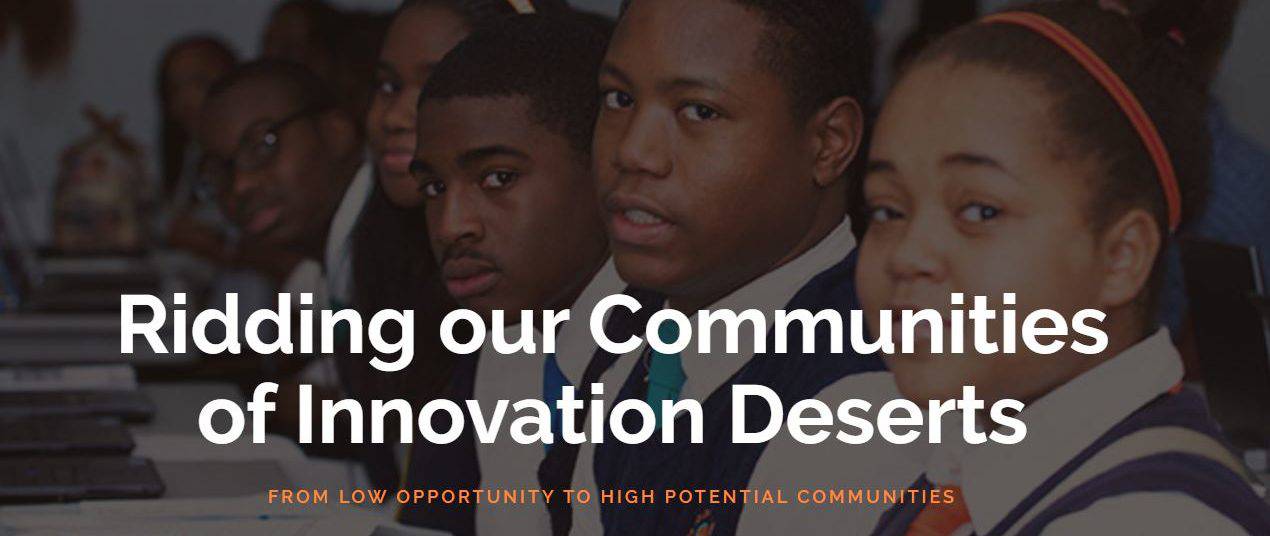 Total Disclosed Funding: $80K
Select Investors: Knight Foundation
Code Fever aims to encourage more underserved minority students between the ages of 13 – 21 to code and create tech enterprises within their communities, helping to close the gap in technology education. The company hopes to encourage more of these students to become leaders in science, technology, engineering, and mathematics (STEM) fields by increasing the number of young startup founders.
---
27. handup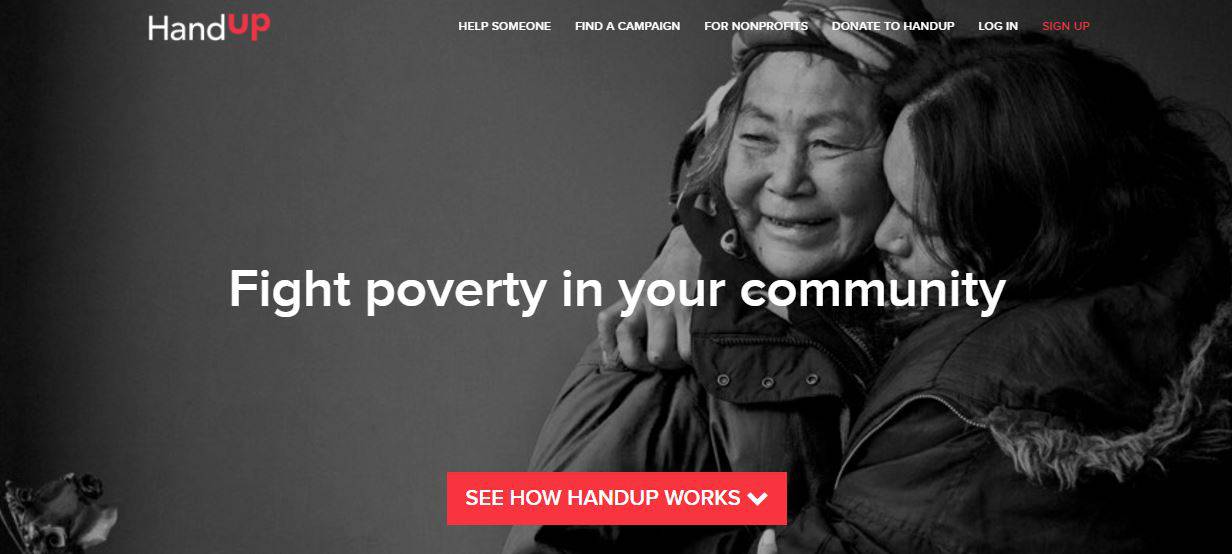 Total Disclosed Funding: $1.4M
Select Investors: Google.org, 1776, Alexis Ohanian, SV Angel
HandUp allows users to donate directly to homeless people and other people in need here in the US. Founded in San Francisco, HandUp PBC has partnered with Project Homeless Connect to help deliver new resources to thousands of homeless and at risk people.
---
28. Sanivation

Total Disclosed Funding: N/A
Select Investors: GrowthAfrica
Sanivation installs modern container-based toilets in homes in Kenya's rapidly urbanizing communities for free and charges a small monthly fee to service them. Instead of dumping the waste, Sanivation transforms it into a clean-burning alternative to charcoal.
---
29. PledgeCents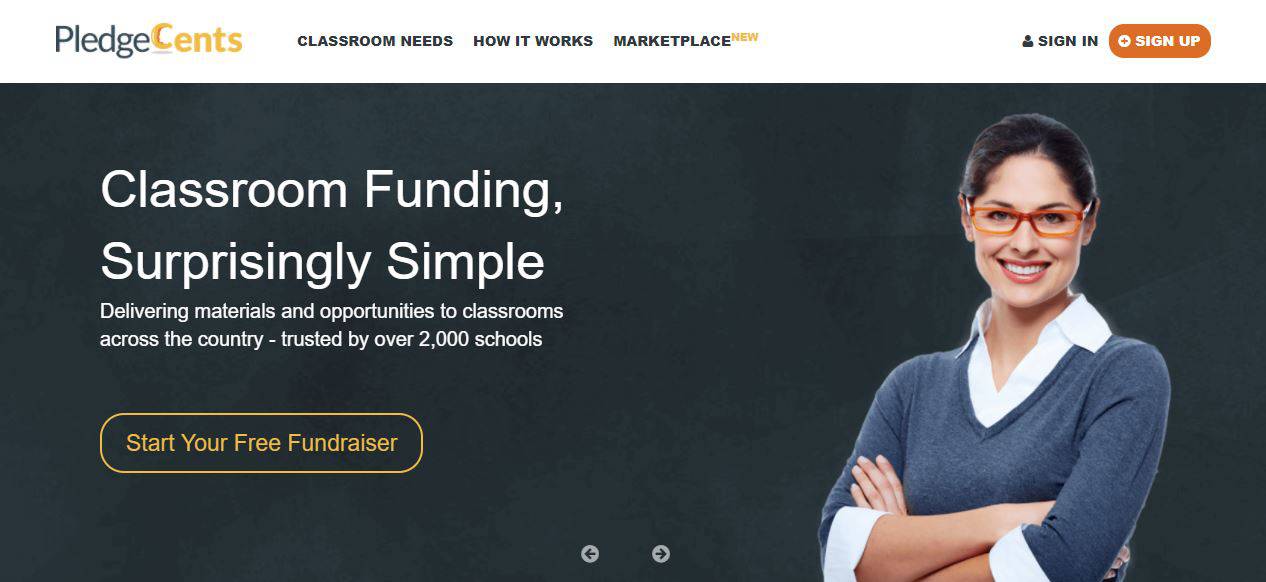 Total Disclosed Funding: $30K
Select Investors: Tech Wildcatters
PledgeCents is an online fundraising platform for schools and teachers to raise money for any school or classroom need, focused on schools serving students from prekindergarten to 12th grade.
---
30. Prepify

Total Disclosed Funding: $20K
Select Investors: Seed Sumo
Prepify provides students with free online computer-adaptive SAT prep. The company aims to make quality online SAT prep free for millions of underserved students by charging university recruiters for personal introductions to the platform's top performers.
---
31. Practice Makes Perfect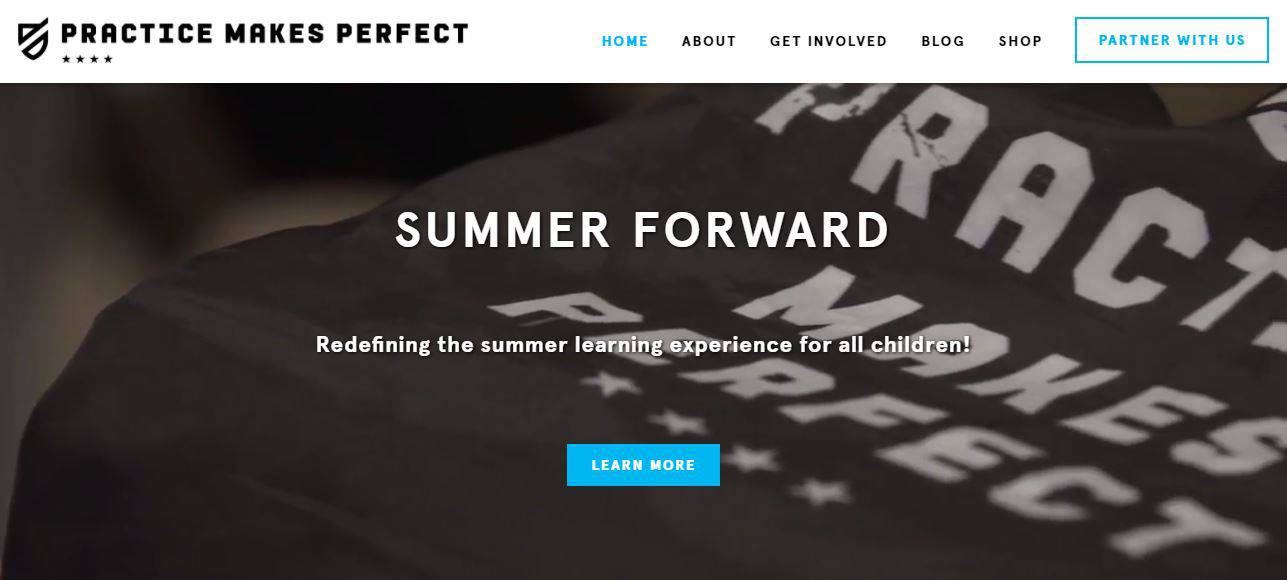 Total Disclosed Funding: $10K
Select Investors: Civic Accelerator
Practice Makes Perfect matches academically struggling elementary and middle school students with older peer mentors from the same high-need communities. The company additionally provides summer enrichment programs designed to keep students engaged with their studies.
---
32. charity: water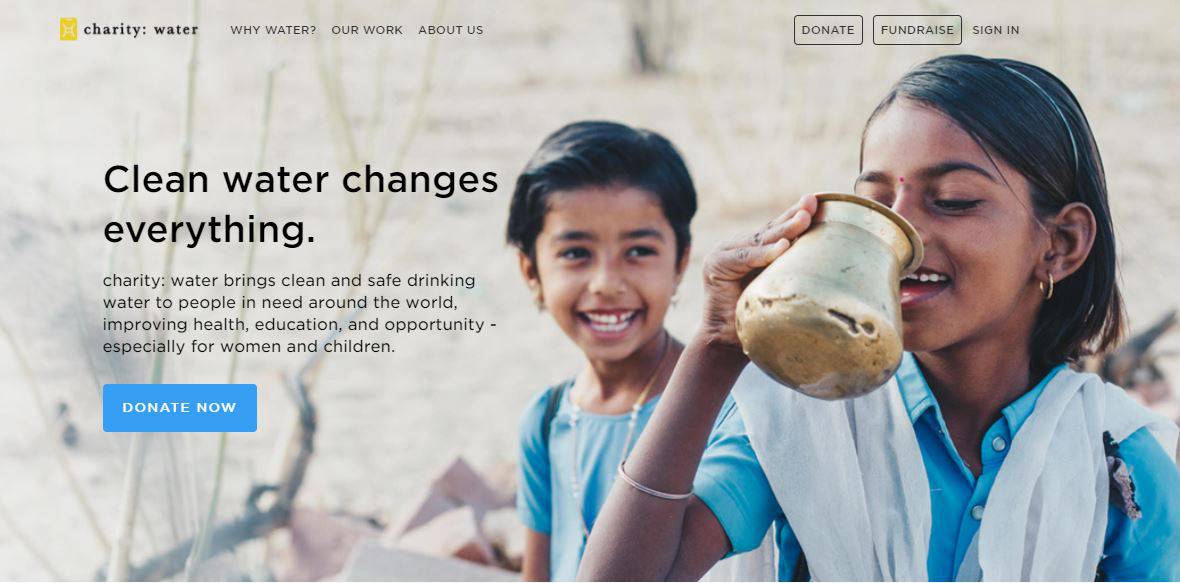 Total Disclosed Funding: $2M
Select Investors: N/A
Charity: water is a non-profit organization bringing clean, safe drinking water to people in developing nations.
---
33. Prepify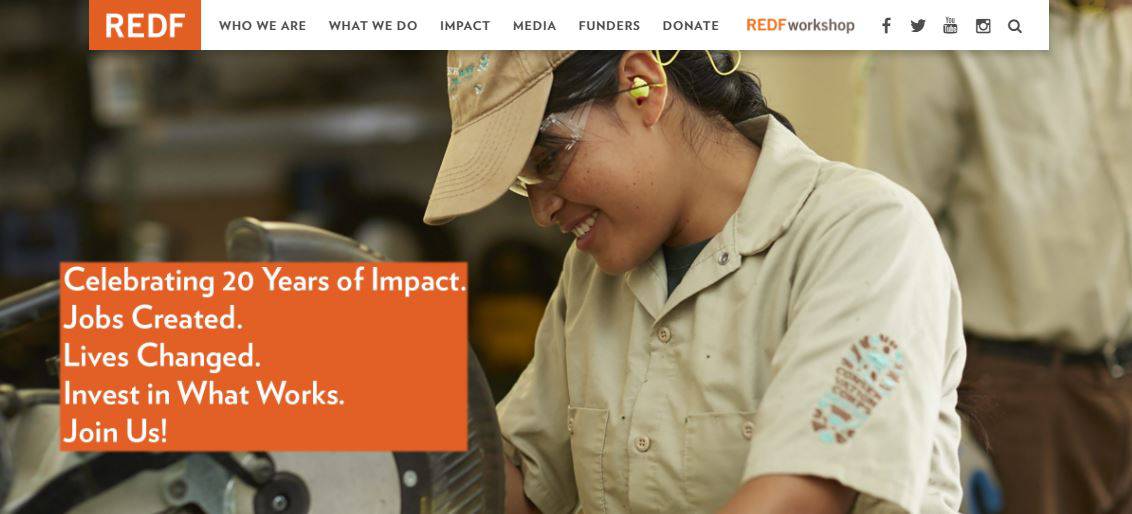 Total Disclosed Funding: $7M
Select Investors: Corporation for National and Community Service
REDF creates jobs and employment opportunities for people facing the barriers to work – like young people who are disconnected from school or work, people who have been homeless or in prison, and people with mental health disabilities.
---
34. barefoot power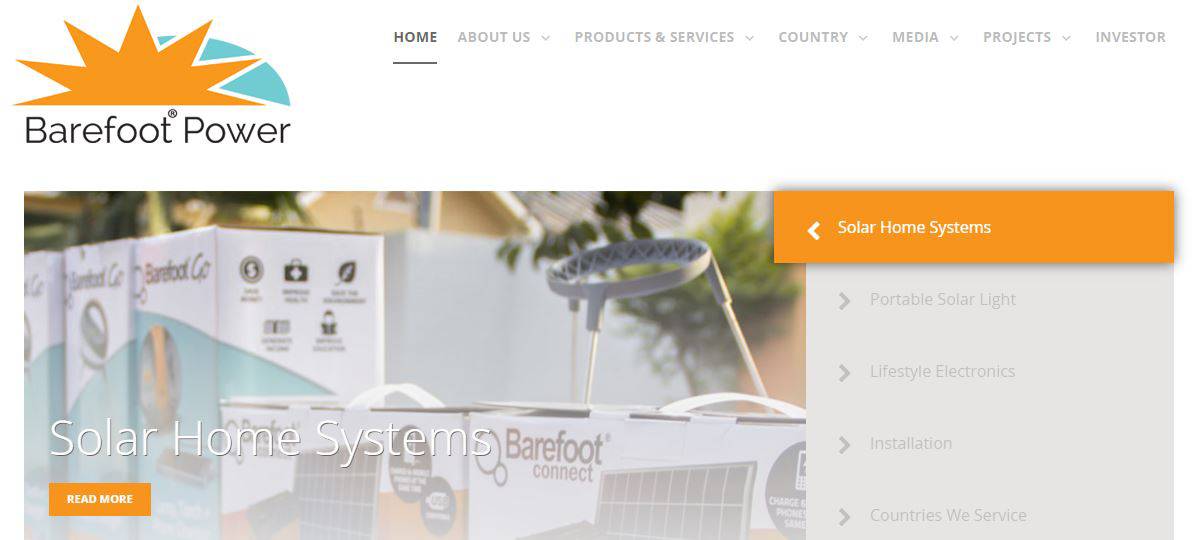 Total Disclosed Funding: N/A
Select Investors: Spring Accelerator
Barefoot Power is a solar power provide focused on providing an affordable, reliable, and extensive range of quality solar products, lighting, and electronic appliances for home and small businesses to underserved energy communities.
---
35. The Soulfull Project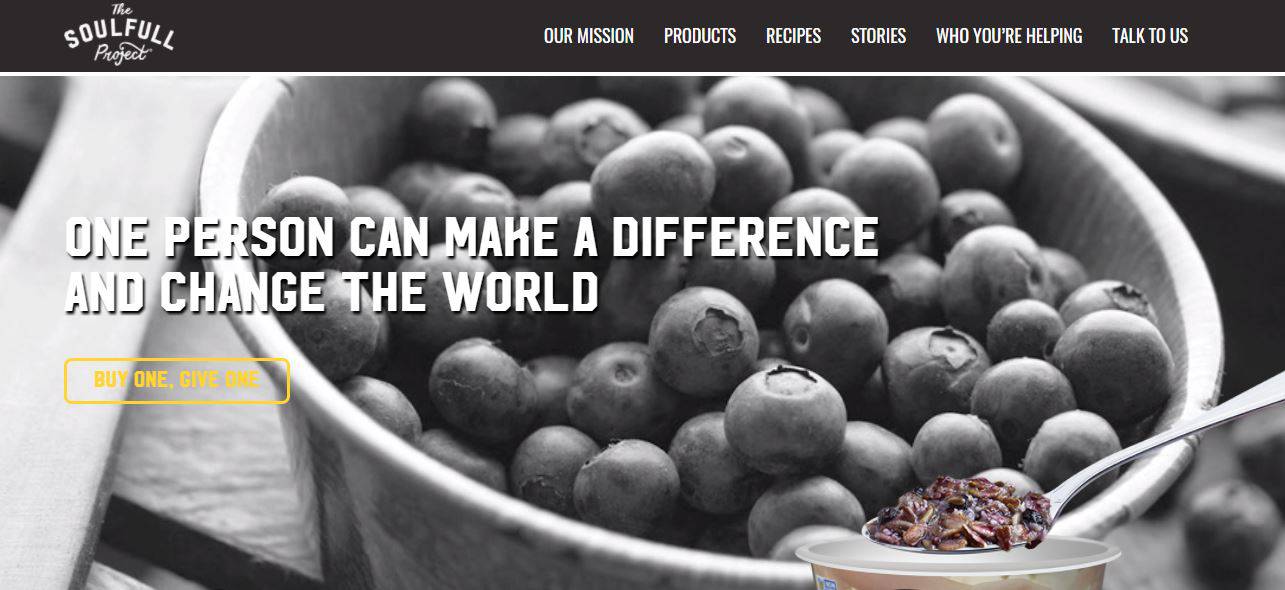 Total Disclosed Funding: N/A
Select Investors: Campbell Soup Company
The Soulfull Project aims to make quality, clean label food available regardless of socioeconomic status. For every hot ceral pack purchased, the company donates a serving of grain cereal to customers' local food banks. The Soulfull Project additionally works to increase awareness and individual engagement to build healthier communities amongst the underserved in the United States.
---
36. vivor

Total Disclosed Funding: $1.7M
Select Investors: National Cancer Institute
Vivor offers PayRx, a financial workflow technology that reduces patient financial burden by maximizing the use of assistance programs. PayRx automatically checks patient eligibility for financial assistance programs, significantly increasing enrollments.
---
37. ArtLifting

Total Disclosed Funding: $1.1M
Select Investors: Joanne Wilson, KEC Ventures, Stage 1 Ventures
ArtLifting aims to connect homeless and disabled artists with paying customers. The company sells artists' work through its online marketplace as well as through partnerships with commercial properties.
---
38. paladin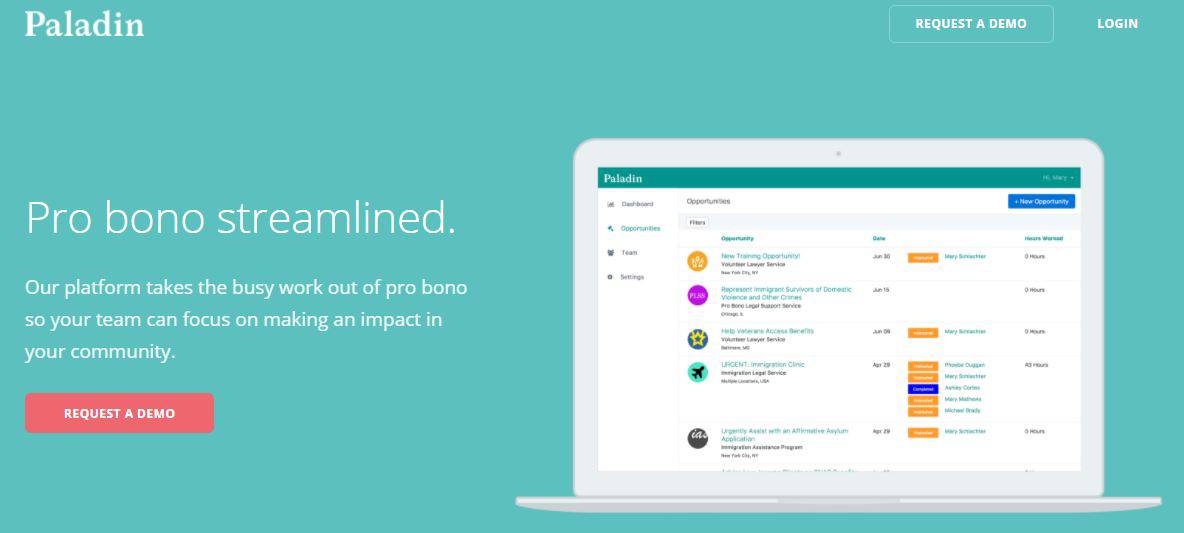 Total Disclosed Funding: $120K
Select Investors: Techstars, 1871
Paladin sends lawyers regular emails with pro bono opportunities matched specifically to their skills and interests, tracks information about pro bono cases, and helps build community relationships between nonprofits, companies, firms and law schools.
If you aren't already a client, sign up for a free trial to learn more about our platform.