Before dominating their respective spaces, these companies looked very different from what they are known for today. Check out their stories to understand what it takes to successfully pivot.
Instagram, Netflix, Slack – these platforms have become so integral to people's lives, it's hard to believe they began as very different products.
Sure, apps and platforms evolve, adding new features over time. But many of the biggest global platforms actually served a very different purpose at their founding. Eventually, though, they hit a roadblock and had to assess where to go next.
They looked at what worked best on the front-end or the backend, or in some cases came up with a totally new idea.
want to know THE TOP 12 REASONS STARTUPS FAIL?
We analyzed 110+ startup failures to bring you the reasons why startups don't make it. Download the full 32-page report.
Below we look at some of the biggest startup pivots in tech history, and why they succeeded.
Instagram
Today, Instagram is one of the more popular social media platforms. Owned by Facebook, the image- and video-sharing service is worth an estimated $100B, boasts 1 billion users, and has spawned a new class of marketing careers for savvy users.
But before it became a social media heavyweight, Instagram was a simple prototype co-founder Kevin Systrom built while learning how to program.
An early version, known as Burbn, included check-in features, photo-posting options, and the ability to earn points, among other functions.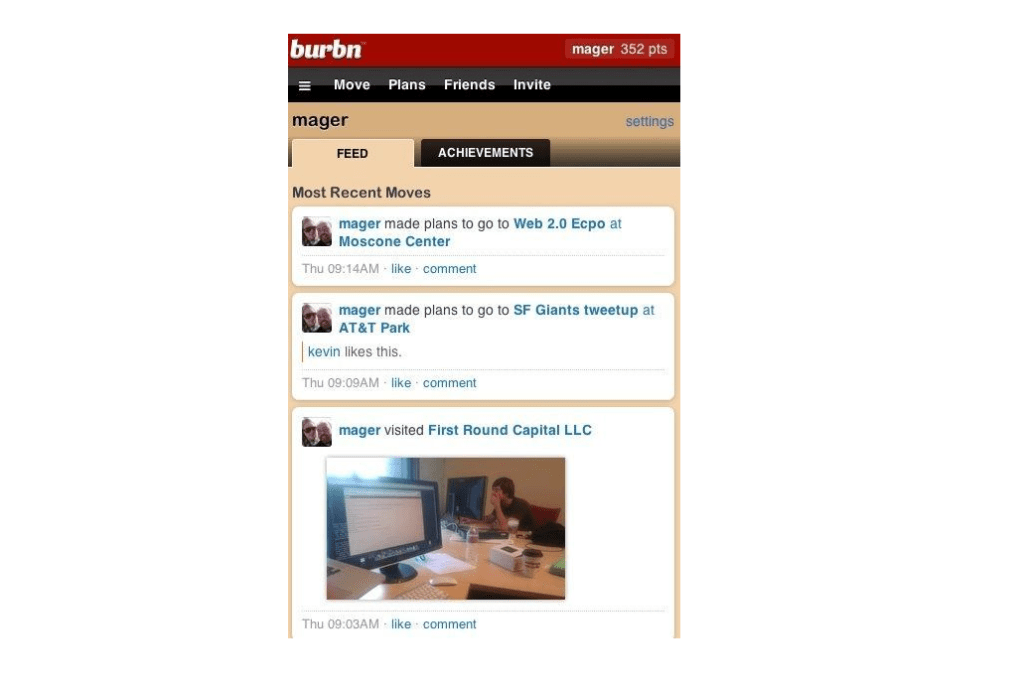 Source: One Month Rails blog
But Systrom and his co-founder Mike Krieger decided it was too cluttered, so they pared it down to only posting, comment, and liking features — and rebranded as the app users now know as Instagram.
The simplicity of Instagram as a visual platform is ultimately what helped it stand out.
Slack
Stewart Butterfield might be one of the most successful "pivoters." After selling Flickr (another pivot discussed below), Butterfield once again turned a game he created into something very different.
His company, Tiny Speck, began developing a game called Glitch. After a brief launch in 2011, Glitch was returned to beta and by 2012, Butterfield declared the concept wasn't viable. However, the internal communications platform Tiny Speck had created to communicate between US and Canadian offices turned out to be the real opportunity.
The messaging app Slack officially launched in 2014 and became a unicorn ($1B+ valuation) the same year. Four years later, Slack has 8 million active daily users and is valued at more than $7B.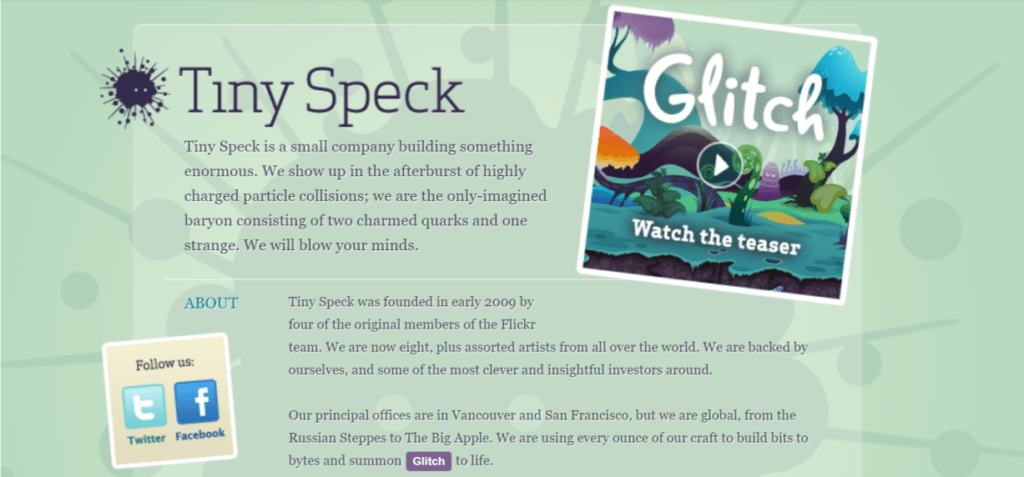 Source: Wayback Machine
Twitter
Twitter launched in 2005 as Odeo, a platform for discovering and subscribing to podcasts. But thanks to iTunes, Apple loomed large in the podcast space, so Odeo decided to pivot.
Company employees were given two weeks to pitch a new idea, which is when future Twitter co-founder Jack Dorsey introduced the idea of a microblogging platform where contacts could share and read one another's status updates in real-time.
These days, Twitter has 355 million users who share not only status updates, but use the platform for social activism, citizen journalism, and live tweets of media & cultural events, among other things.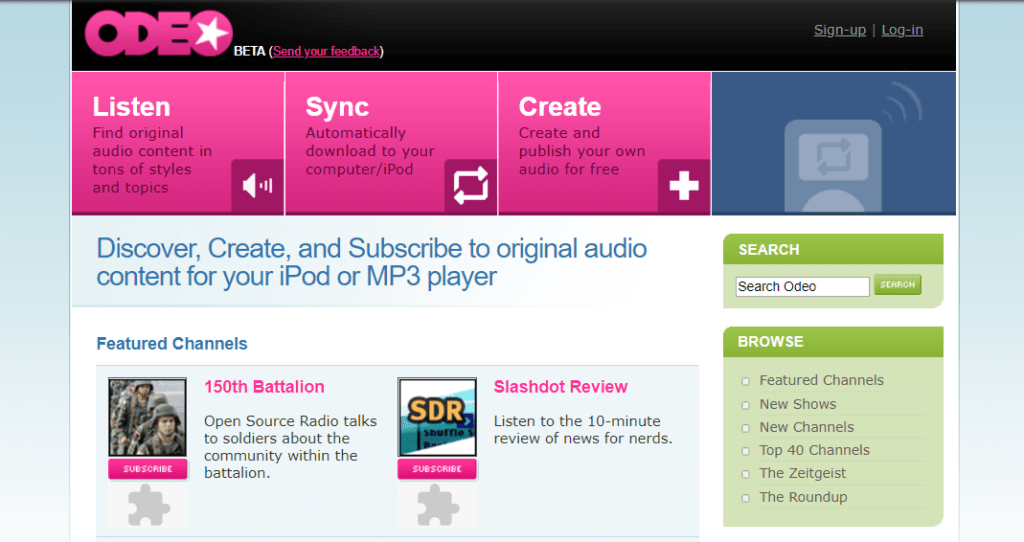 Source: Wayback Machine
YouTube
YouTube is one of the best-known video sharing platforms globally, with nearly 2 billion users flocking to it every month.
Users can watch videos from their favorite performers, TV episodes, movies, and more, and can even create their own content. Stars such as Justin Bieber and The Weeknd got their big breaks via the site.
But YouTube didn't start out as a place to find hilarious cat videos and up-and-coming A-listers.
It was originally a dating site that allowed singles to upload videos of themselves talking about what they wanted in a partner. Few people took advantage of YouTube's value proposition, so its founders pivoted and let people upload videos of any kind.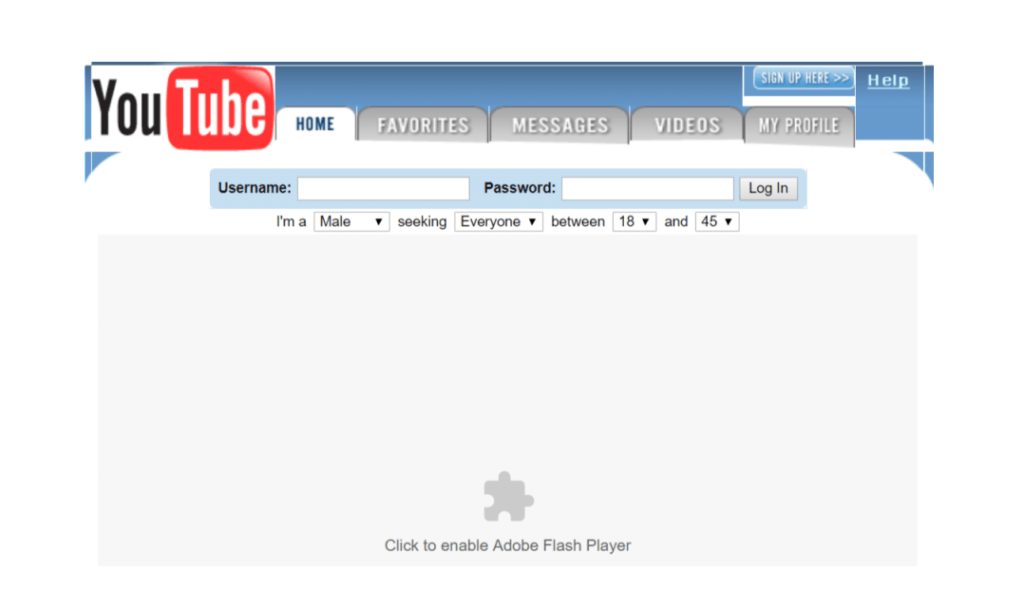 Source: Wayback Machine
Shopify
Shopify's founders launched the platform in 2004 as an online storefront for selling snowboarding gear, which was at the time known as Snowdevil.
The e-commerce shop didn't gain much traction, but the founders realized the platform they built had potential. The team decided to rebrand not as a store in and of itself, but as a way for other online retailers to sell their wares via the web.
Within a few years, the company was raising millions in venture capital funding and went public in 2015.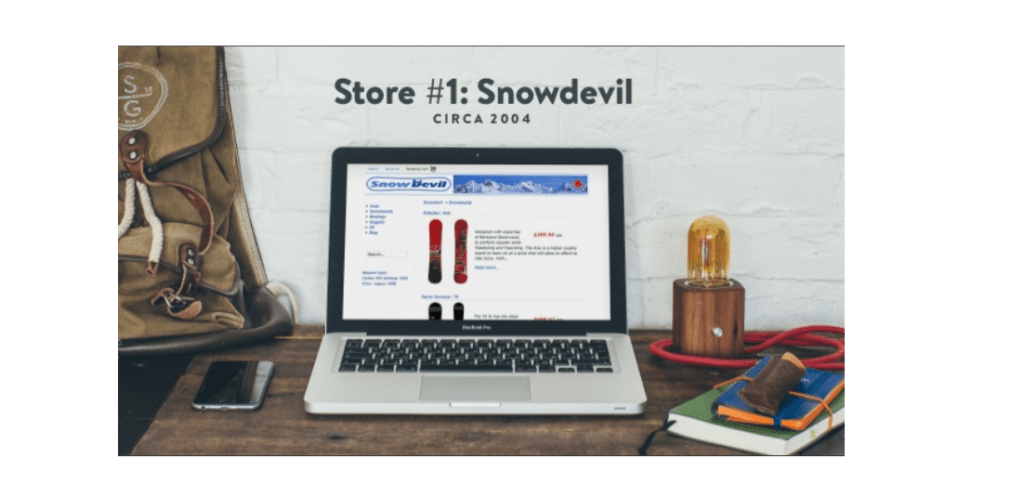 Source: Shopify Investor Deck 2016
Groupon
Groupon originated as an online platform called The Point, which allowed people to come together to support causes that were important to them.
When the company added a feature called Groupon that enabled users to collectively bargain for discounts, they found that it caught on far more than the cause-based functions ever had. That's when the seeds of the Groupon users know today were planted.
They blossomed into a company that was worth $16B at its peak, though its valuation has since dropped to under $2B.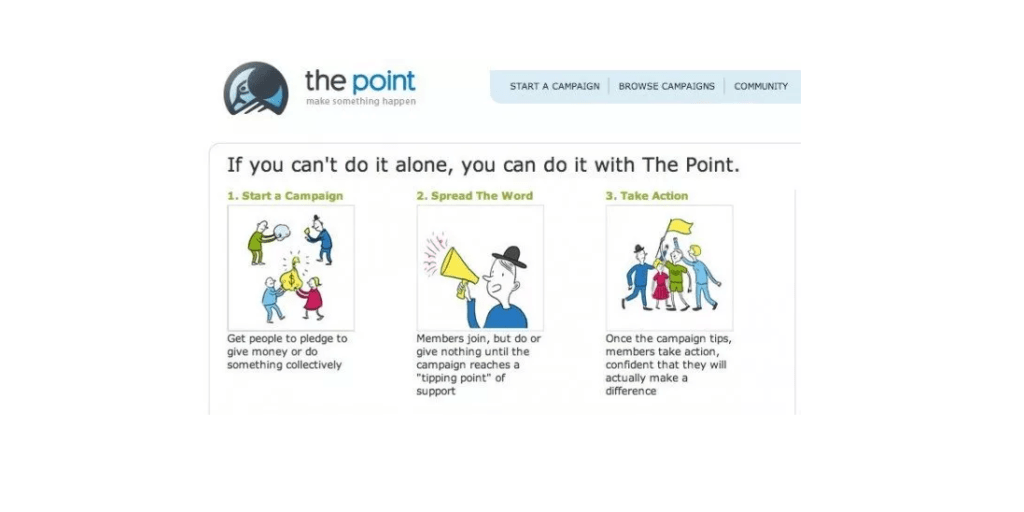 Source: In'sane Lab
Flickr
The photo-sharing site created by Stewart Butterfield and Caterina Fake began as online video game known as Game Neverending.
Despite their initial enthusiasm for creating a socially interactive, "whimsical" product, they struggled financially trying to get the game off the ground. Then, Butterfield suggested pivoting to a photo-sharing app that would allow users to engage with one another, and the platform took off, and was ultimately acquired by Yahoo.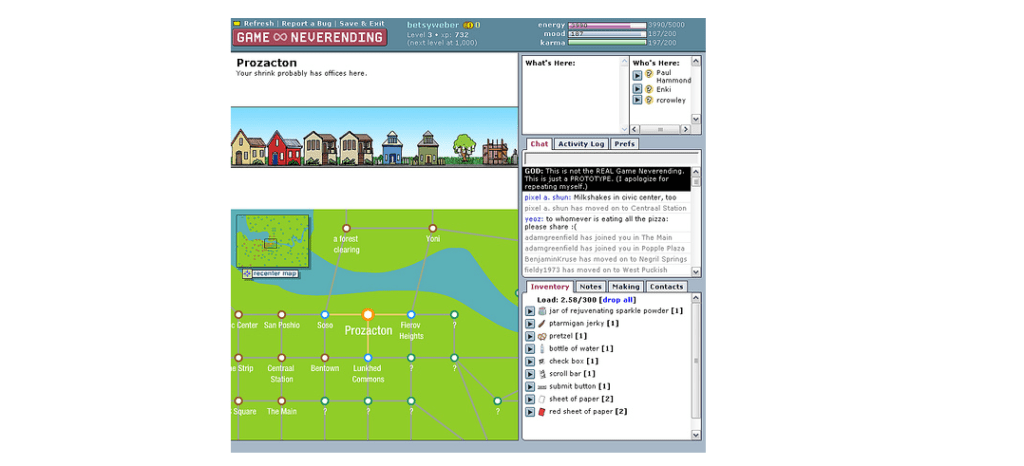 Source: Google
Netflix
The name Netflix is nearly synonymous with content streaming, but there was once a much more tactile component to the Netflix experience.
The company initially operated a mail-order service through which customers could order DVDs to rent that were sent directly to their homes.
But as demands for digital content grew, Netflix not only began offering access to movies and TV shows online, it also began producing its own original programming.
Netflix has now emerged as a clear rival to HBO, with the companies tying for Emmy Award wins in 2018.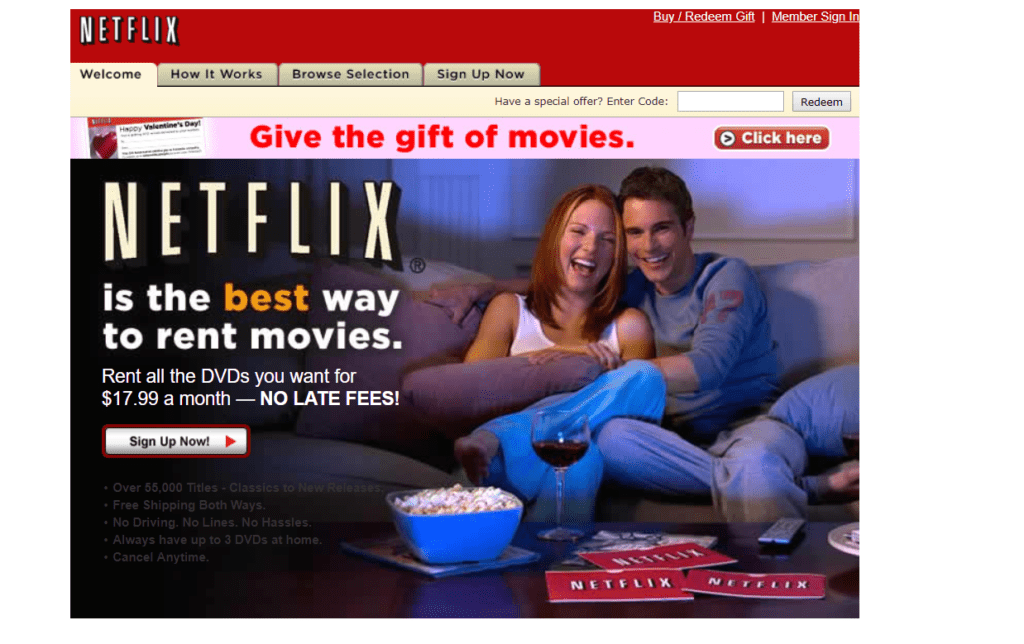 Source: Wayback Machine
PayPal 
PayPal's first foray into the payments space happened during the Palm Pilot era, and the platform got its start as a way of sending "IOUs" between personal devices, after initially launching as a security software company.
The service didn't catch on, but the company then shifted into enabling money transfers via email. After being acquired by eBay, PayPal began to really gain traction and the former eventually established PayPal as its own company again. Since that point, PayPal's value has grown to more than $61B.
If you aren't already a client, sign up for a free trial to learn more about our platform.