The year's coolest tech gadgets, toys, subscriptions, and services from top-ranked startups in the CB Insights platform.
The holiday season is here again, the time when we deck the halls, light the candles, and stress about what to get our loved ones.
For our 2017 Startup Gift Guide – produced in partnership with BuzzFeed – we scoured our platform for the most under-the-radar gifts from 36 leading startups.
This year's selection features connected devices, tasty treats, must-have apparel, and more. And we held their makers to high standards:
Every startup on our list clocks in at a CB Insights Mosaic score of 640 or higher. Mosaic is our proprietary scoring algorithm for assessing the health of private market companies.
From an ink-less photo printer for your phone to personalized shampoo, read on for gift ideas that will surprise and delight.
Electronics
COMPANY: BONX
Product: BONX Grip
Price: $139.95

The BONX grip "action earpiece" is a next-gen, Bluetooth-powered walkie talkie. The wireless device connects to a smartphone's 3G/4G/Wi-Fi signal to enable communication between up to 10 people (regardless of location) without the need to touch any buttons: Voice detection allows wearers to easily switch from listening to music to making or taking calls – even while biking, hiking snowboarding, and so on. Its power/data efficiency, water & shock resistance, and noise-canceling functionality make it a smart gift for any outdoor-sports enthusiast.
---
Product: ZEIº
Price: $129.00

The ZEIº is a polygon-shaped time-tracking and task-management device that fits in the palm of your hand. It's designed to streamline task management: Once you connect the ZEIº to its companion smartphone app, you can assign a different activity to each side of the device, then flip it to keep track of hours or minutes spent on different activities.
The device was built to improve timesheet tracking and billing for contractors or businesses, but it can also be used to monitor and enhance productivity on tasks of all stripes. Consider it for any entrepreneur on your list.
---
Product: Prynt Pocket
Price: $149.99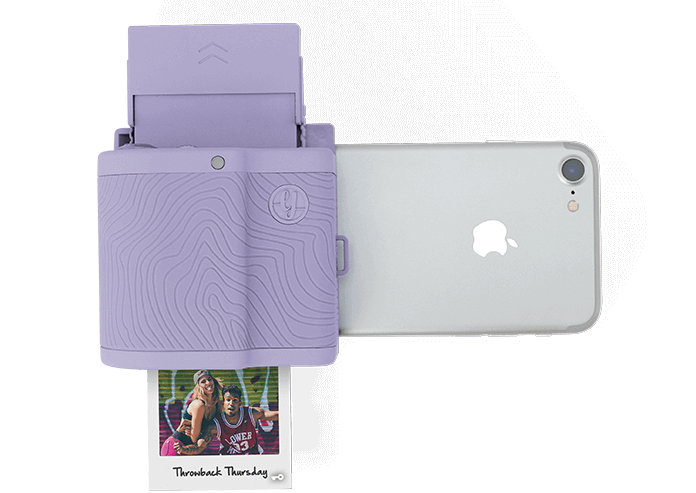 The Prynt Pocket attaches directly to an iPhone or Android smartphone (just like a phone case) to turn it into an instant, Polaroid-style color camera. The device can print in seconds from any phone-based or social media galleries, and it requires no ink, Wi-Fi or Bluetooth connectivity to do its magic. Now your Instagram-addicted friend can make her digital memories into physical photos the moment she snaps a new pic.
---
Product: goTenna
Pricing: $124.00 for two-pack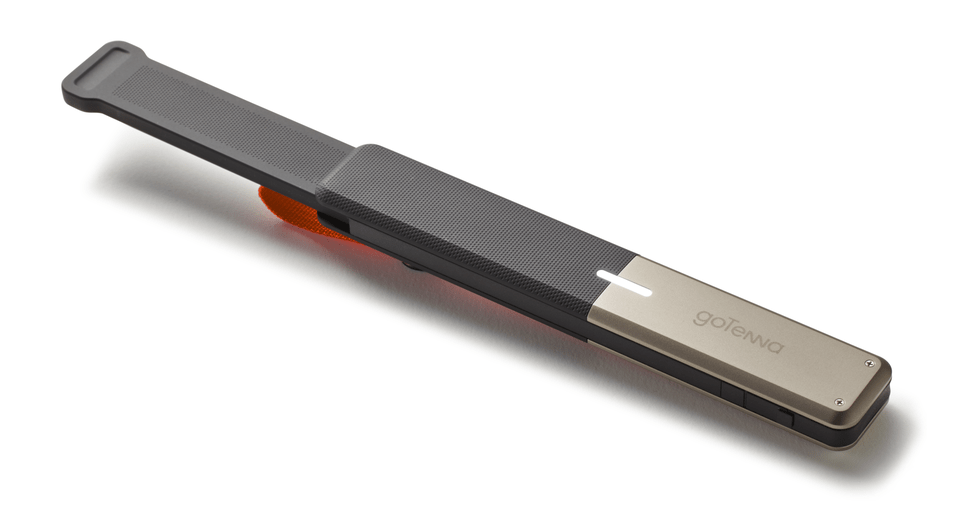 The goTenna turns any iPhone or Android into an off-grid communications tool. With the goTenna, your favorite hiking buddy will never be stranded without service when wandering off the beaten path: The lightweight, weather-proof device enables smartphone users to communicate by text and GPS (or share their locations with contacts) without cell towers, Wi-Fi routers, or satellites. 
---
COMPANY: ROLI
Product: Seaboard Block
Price: $299.95
Your most musically minded relative might appreciate the wireless (and key-less) portable Seaboard Block keyboard from ROLI. The device's squishy, pressure-sensitive musical surface features two-octaves and 200+ free sounds, and a suite of music-making software for desktop or mobile use – enabling users to make and play music anywhere.
The device also works with ROLI's entire mix-and-match BLOCKS music making system, which includes other devices to enhance beats, basslines, chords, and melodies.
---
COMPANY NAME: RYLO
Product: Rylo Camera
Price: $499

The Rylo is a small-but-powerful 360° camera that plugs directly into smartphones, making it easy to shoot, edit, and share high-quality video. The device's small size, "unbreakable" stabilization technology (allowing for extremely smooth video), and simple in-app editing tools make it a great gift for any amateur home movie-maker.
The camera also offers what the company calls "One Shot, Every Angle" functionality: Users can record video in every direction at once, then frame the perfect shot after shooting.
---
Product: Essential Phone
Price: $499.00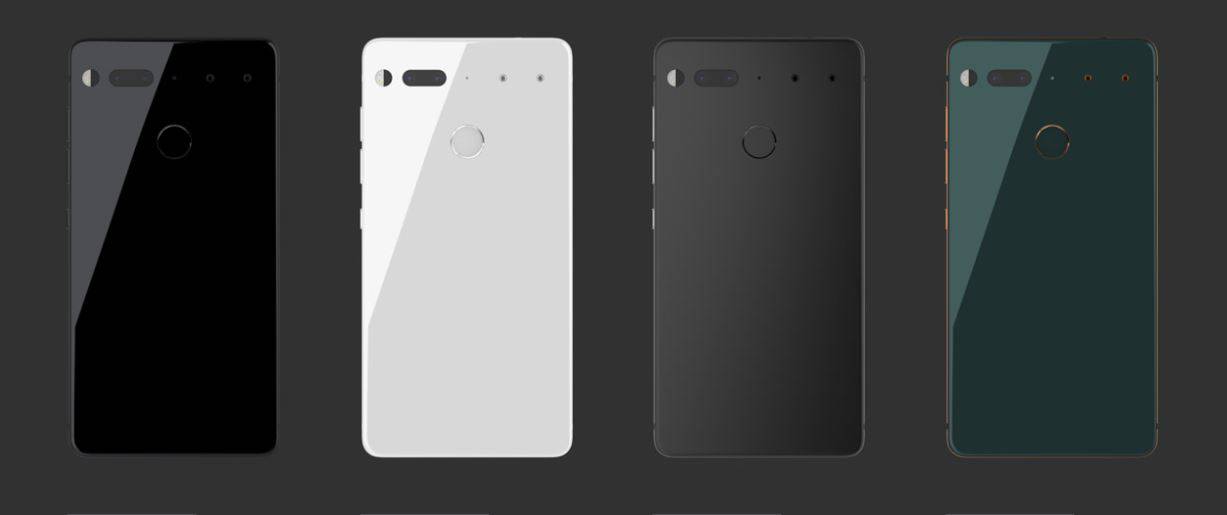 Essential Products (founded by Andy Rubin, co-founder of Android) recently dropped the price of its flagship Essential Phone from $699 to $499 – just in time for you to purchase it for the high-end electronics geek on your holiday shopping list.
The device is an Android smartphone featuring an edge-to-edge display as well as a titanium body and ceramic back, which enable it to resist scratching, denting, and bending better than most other smartphones. The highly resilient device is available today in Black Moon or Pure White; the Stellar Grey and Ocean Depth models will be available soon.
---
Home
Product Name: The Brilliant Control
Price: $199.00 for single switch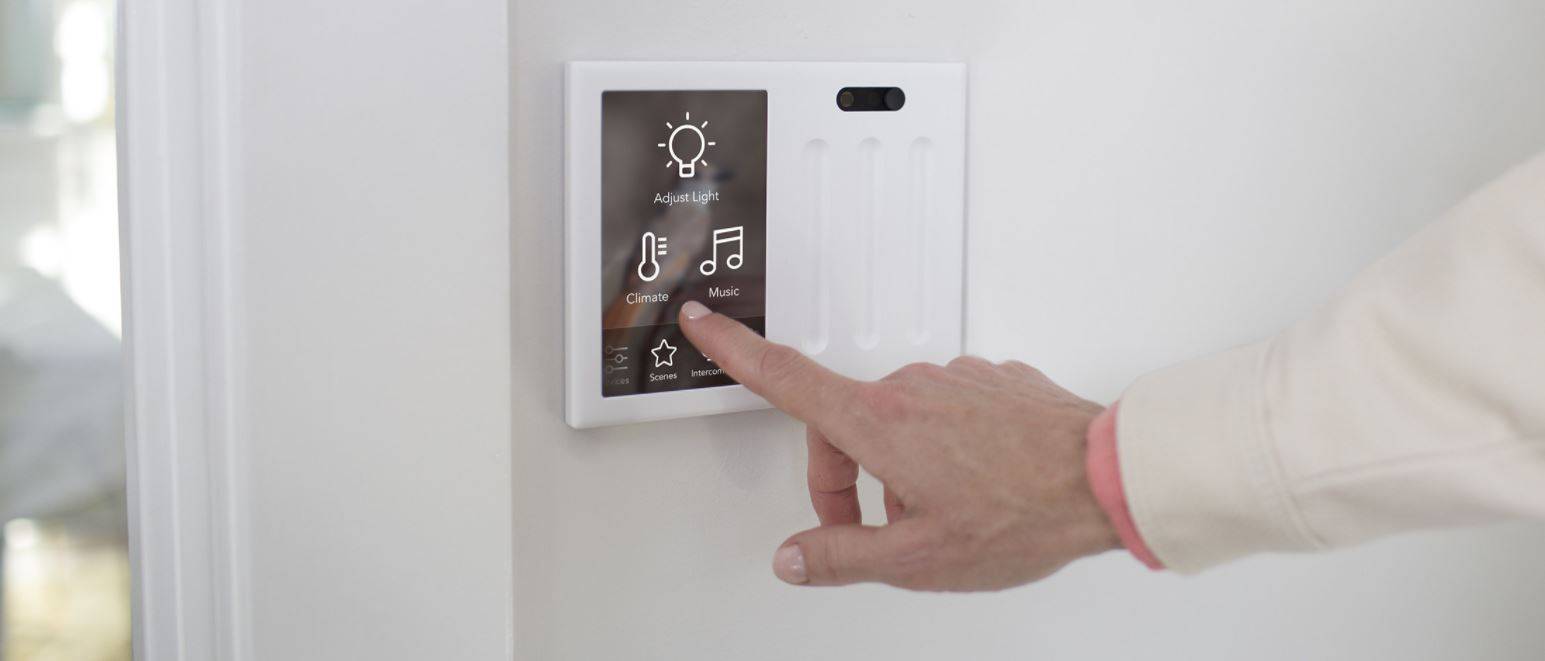 The Brilliant Control is a wall-mounted smart lighting solution that users can swipe up or down to turn lights on or off (or apply continual pressure to dim them). The device features a motion sensor, ambient light sensor, and voice control, and it can replace an existing light switch with just a 5- to 10-minute installation – no new wiring required.
Ideal for the smart-home enthusiast, this next-gen lightswitch can also control other Wi-Fi-connected home appliances. Plus, it includes a camera to support audio/visual intercom functionality among two or more Brilliant Controls in the home.
---
Product Name: Down Comforter
Price: $299.00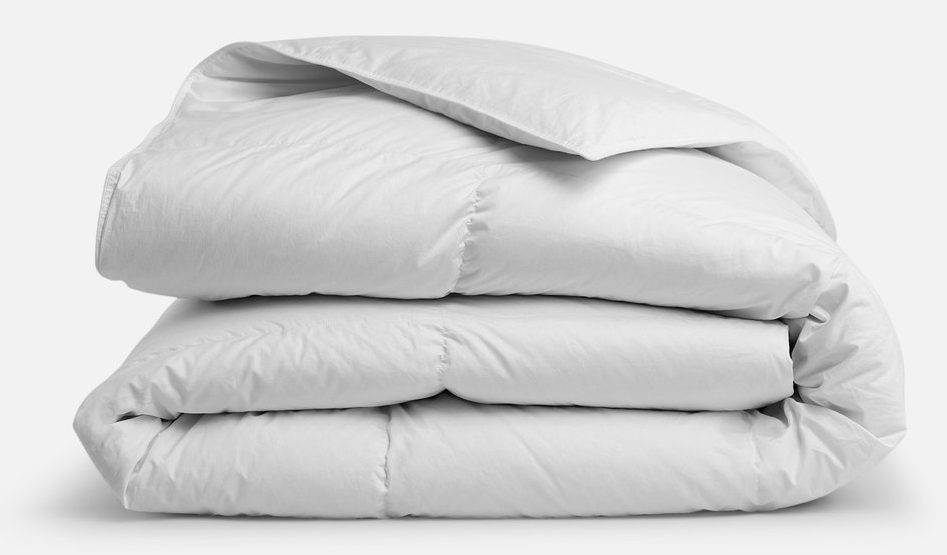 A lightweight, all-season down comforter from bedding startup Brooklinen can help the newlyweds on your list stay cozy all winter (or forever, since it comes with a lifetime warranty). The fluffly, hypoallergenic bedding offers warmth without extra weight and bulk, and it features a 400-thread count cotton sateen shell filled with white Hutterite down.
---
Product: Leonora
Price: $595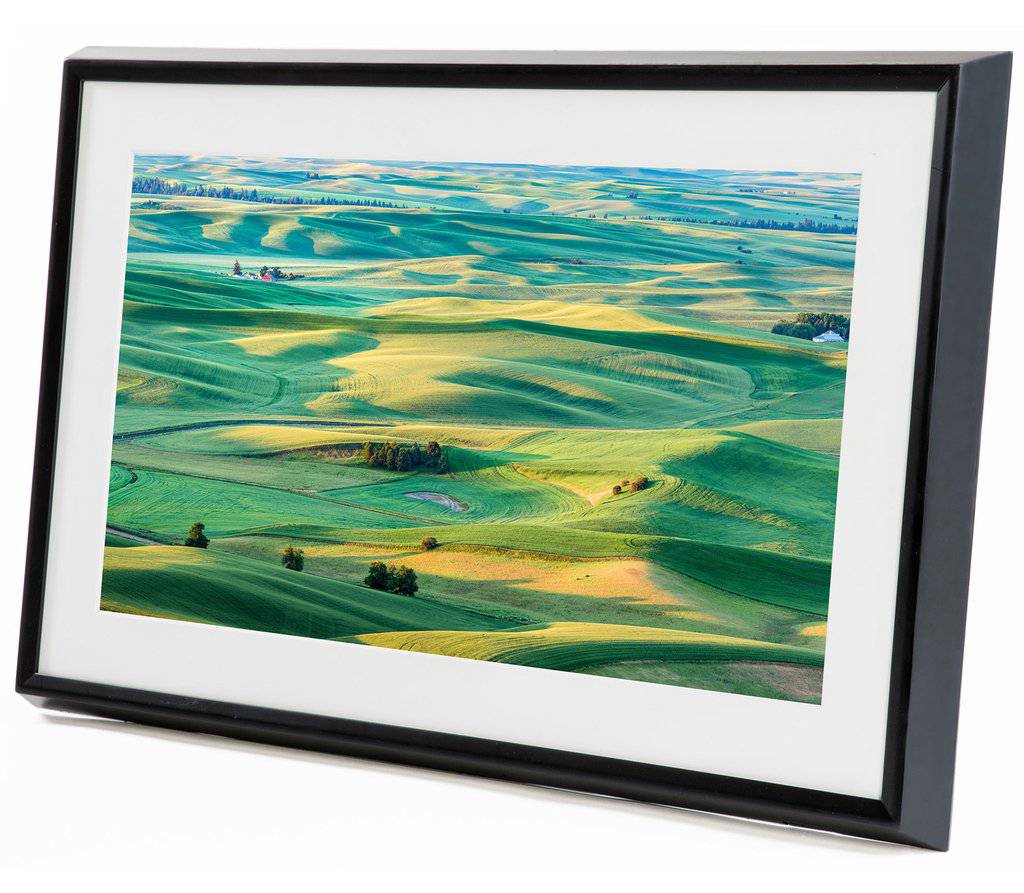 Artsy types will appreciate the Leonara, a digital connected canvas that streams art directly to users' walls. Named after the trailblazing surrealist painter and writer Leonora Carrington, the device comes pre-loaded with access to tens of thousands of art works, though users can also easily upload their own creations. The Meural "canvas" is also equipped with a gesture control system, and its LCD display is encased in a maple wooden frame.  
---
Product: Keecker Robot
Price: $1,790.00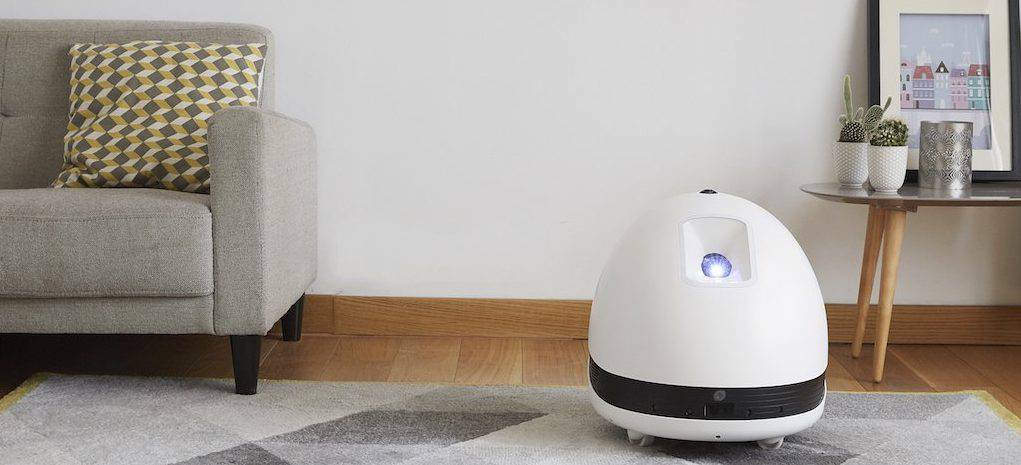 The adorable Keecker robot is a voice-enabled projector that can bring entertainment into any room (or space) of the home – no TV required: Owners can stream Netflix via Keecker and see it projected right on the living room wall, then ask the Keecker to follow them to the bedroom to finish the episode. The device also features a 360-degree camera and powerful, 117-decibel audio system.
If you can afford the $1790 price tag, your favorite cord-cutting movie buff may appreciate the robot just as much for its functionality as for its resemblance to R2D2.
---
Apparel/Beauty
Product: Men's Tech Kit
Pricing: $100.00

Activewear startup Outdoor Voices is earning a devoted following for its line of  "Technical Apparel for Recreation" – aka high-performance clothes for "doing things," as the company puts it. The $100 Men's Tech Kit is a starter pack of the company's "dynamic sports couture" for any athletic fellow in your life; the kit features a lightweight tee and 5" Runner's High Short with a hidden compression lining. 
---
Product: The Point
Pricing: $145.00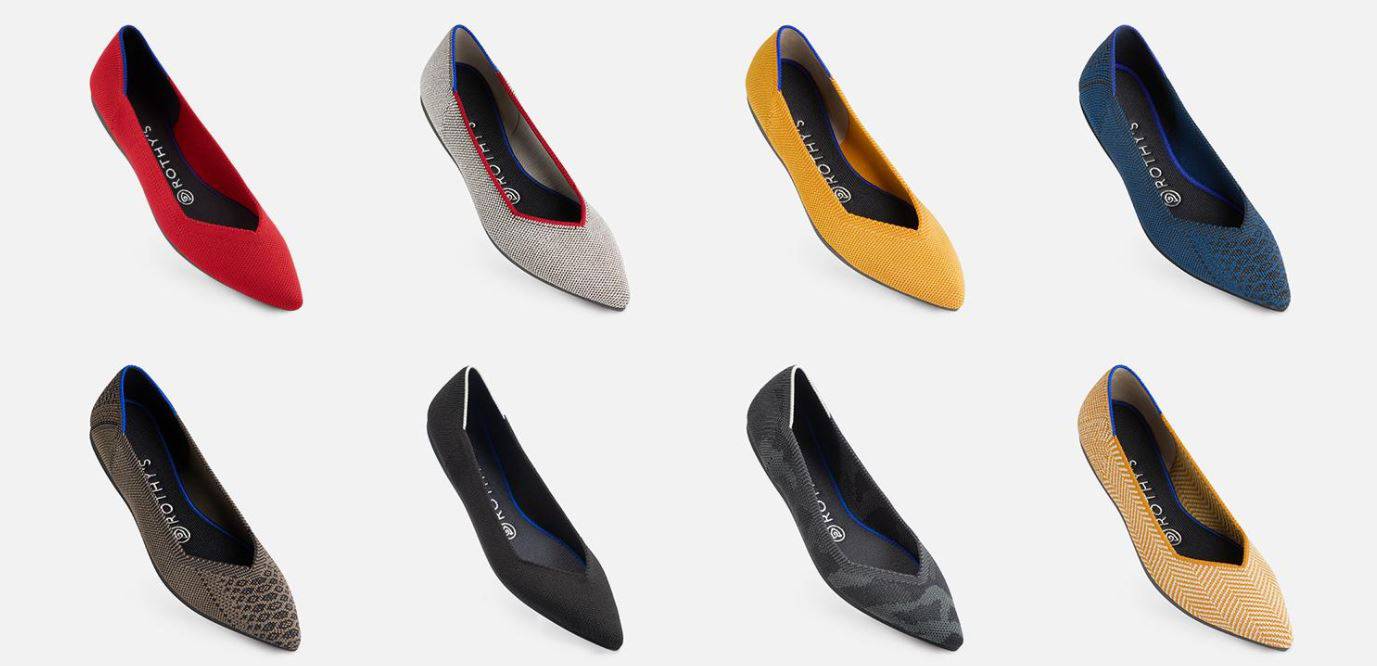 Rothy's sells fashionable women's ballet flats designed to offer the comfort and ease of sneakers but the extra polish of flats. The company's products – including The Point, its pointy-toed model – are also eco-friendly, making them a smart gift option for any sustainability-minded gal: Rothy's knit, machine-washable shoes are crafted with "3D knitting machines" (allowing for minimal waste and no seams) and are made of "yarn" from recycled plastic bottles.
---
Product: Function of Beauty Shampoo & Conditioner
Price: $36.00 for a  pack
Function of Beauty offers personalized hair products based on the unique "hair profile" of a given customer, with an algorithm offering up to 12 billion custom combinations based on options such as hair type, style goals, fragrance preferences, and more.
Provided you can remember (or guess) your mom's "hair structure" – fine, medium, or coarse – and "scalp moisture," you can gift her an individually filled shampoo-and-conditioner set, complete with her precise hair-care formula and her name printed right on the bottle.
---
Kids
Product: Tinitell
Price: $126.00

The Tinitell is a wearable mobile phone for kids. The device features two-way calling with up to 12 contacts, as well as GPS tracking and a connected iOS or Android admin app for the parents keeping watch. (Plus it's also a watch). The highly durable, water- and dirt-resistant device is a great first phone for the kid who's ready for a little more independence.
---
Product Name: Dash & Dot Pack
Price: $199.99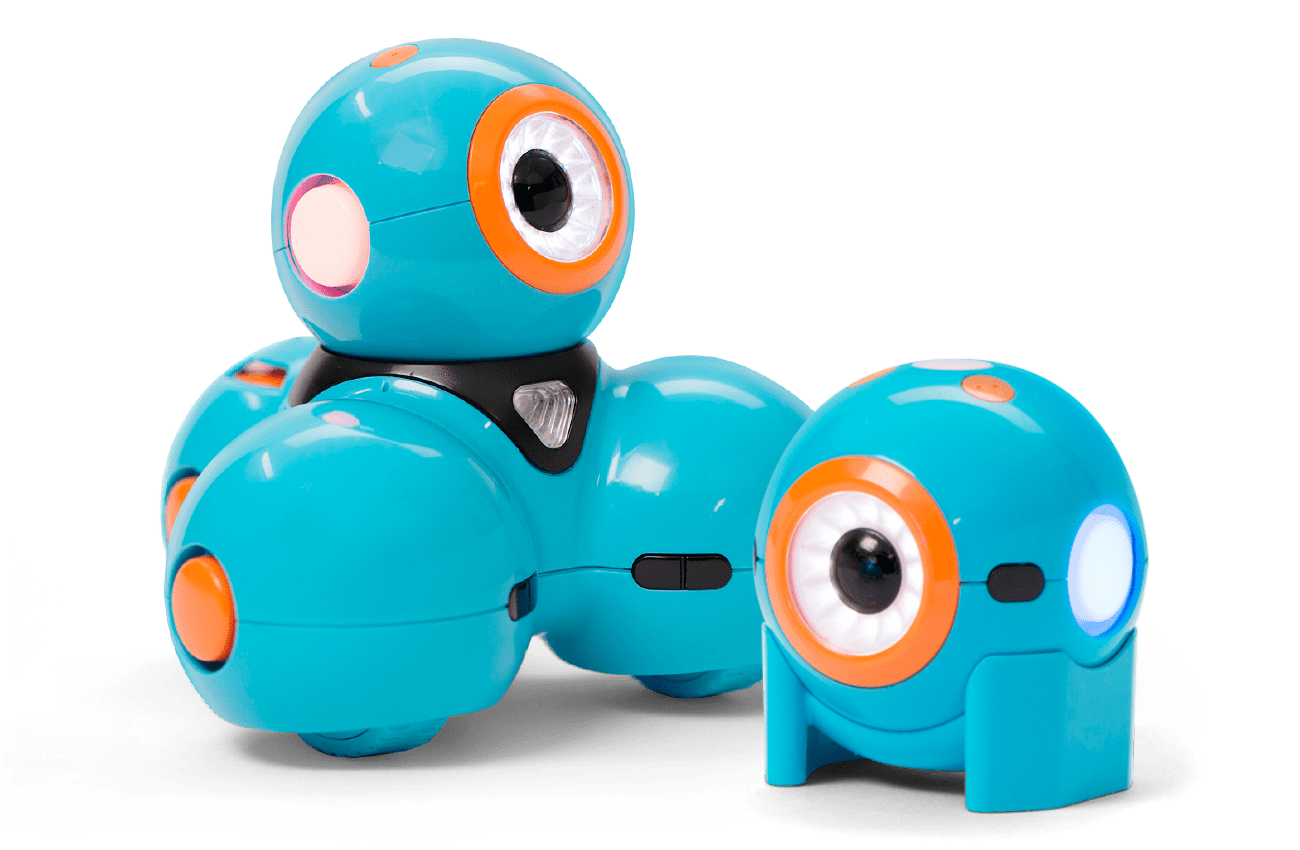 The Dash and Dot toys are designed to make robotics and coding part of every child's play. These so-called CleverBots from Wonder Workshop can be programmed by kids using mobile devices, helping them learn to code at any skill level. Though the models are available separately, the Dash & Dot Pack helps kids learn how to make the bots light up, make sounds, and interact with each other.
---
Product: The Little Boy or Girl Who Lost Their Name
Price: $24.99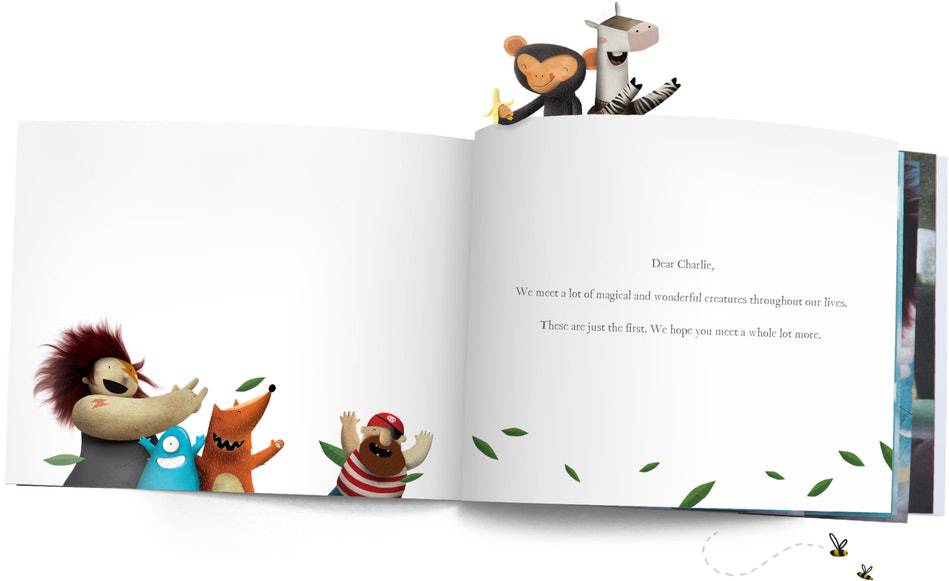 Wonderbly is a startup offering personalized story books for children. The company's best-seller, The Little Boy or Girl Who Lost Their Name, lets any kid enjoy a tale as unique as his or her own name: Your nephew Charlie, for example, might meet a Chameleon, Hippo, Aardvark, Robot, Lobster, Imp, and Elephant on his journey (after opening it to a personalized inscription from you).
---
COMPANY: KANO
Product: Computer Kit 2017
Price: $149.99
Kano offers "a computer anyone can make." The Kano Computer Kit is a box fiilled with bits, buttons, and boards designed to turn any kid into an engineer: Youngsters can build a functioning computer (complete with an operating system and apps) in the same manner as they would play with Lego toys – no technical wizardry required. Gift the Kano to any kid ages 6 or older… then make sure you secure at least 2% equity for the tech ventures they start in the future.
---
Food/Beverage
Product: The Holiday Sparkler
Price: $141.50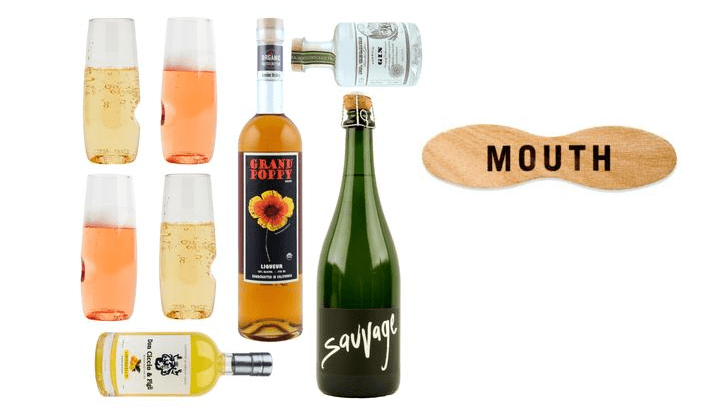 This specialty cocktail kit from Mouth Foods – a startup that helps customers discover interesting indie food products from around the US – comes everything you need for a holiday fizz fest: It includes a sparkling wine, craft gin, limoncello, floral liqueur, and a set of four stemless, shatterproof Champagne flutes.
Consider gifting yourself The Holiday Sparkler set to entertain holiday guests, or celebrate when they head back out of town. 
---
Product Name: Ember Mug
Price: $149.95

The Ember Travel Mug is a gift idea for the most persnickety coffee or tea drinker on your list: Designed for use on the go, the mug can be set to a preferred beverage temperature (using a rotating dial on the base of the device) and the mug will maintain it to the last drop.
If they want to get really serious about it, giftees can connect the mug to a smartphone app via Bluetooth and assign preset preference settings for different beverage types. The app will then notify users when each unique drink reaches its ideal temperature.
---
Product Name: Brandless Snack Bundle
Price: $18.00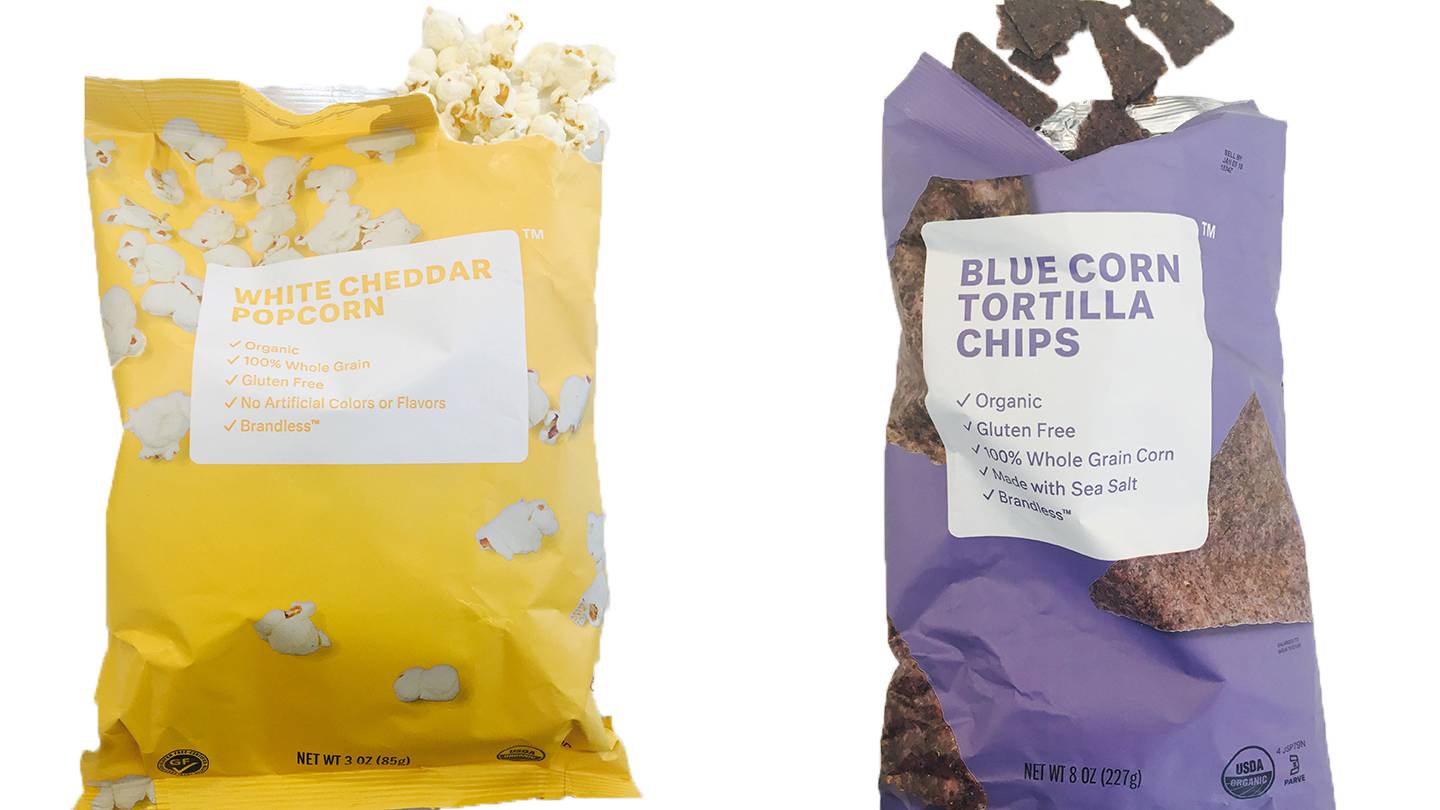 If you're looking for an inexpensive gift to share around the office, a bundle of goodies from Brandless might do the trick. Brandless – which aims to provide consumers with simple, high-quality goods at more affordable prices than well-known brands – offers a wide variety of food, household, beauty, and home products that all cost just $3 apiece. (You also get two bonus snacks with this $18 eight-pack, which was well-received at a recent CBI startup taste test.)
---
Health/Wellness
COMPANY: MOOV
Product: Moov Now: Motion Based Coach
Price: $59.95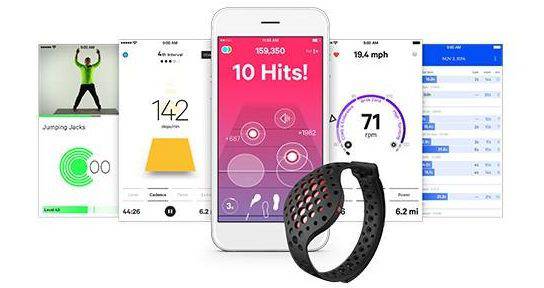 More than just another wearable health tracker, the Moov Now is a motion-activated personal fitness coach designed with "sports science" research from Harvard and Stanford in mind.
The Moov Now system tracks your form in 3D, syncs wirelessly to your smartphone, and speaks to you while you work out – offering the same real-time encouragement, motivation, and guidance as a personal trainer. Gift it to the fitness buff who keeps saying he needs to shake up his routine.
---
COMPANY NAME: ALOHA
Product: Protein Bars
Price: $2.50 per bar

Your friend who just went vegetarian may appreciate the extra support (and protein) of a gift from ALOHA, a startup that sells health-focused products like protein powders, protein bars, snack bars, superfood greens, and teas. "Plant-based goodness" is ALOHA's specialty, and the company strives to create sustainably sourced products that promote a balanced lifestyle.
---
Product Name: Smart Headphone
Pricing: $13.99

If your partner's restless nights are driving you crazy, the inexpensive Smart Headphone from Sleepace might be a gift for both of you. It looks like a normal sleep mask, but can be used in conjunction with an app to monitor and track "sleep status" through the night and serve up "sleep analysis" (on things like sleep time and body movement) and tips for improvement. It also comes complete with headphone functionality for listening to in-app relaxation music.
---
COMPANY NAME: QUIP
Product: Quip Starter Set
Price: $40.00

A Quip starter set could encourage any loved one to upgrade their oral health routine. Quip designs and sells a sleek, slim electric toothbrush with optional auto-refills for replacement brush heads every three months. The battery-powered brushes are waterproof, shower-safe, and don't require plug-in charging (like many electric models do). And Quip keeps it simple: The brushes hum with silent vibrations at a single, standard power mode – not a bunch of excessive variable settings.
---
Product: Elvie
Price: $199.00

The Elvie kegel trainer might make a thoughtful (if personal) gift for your favorite mom-to-be: The device – which the company calls "your most personal trainer" – helps women restore and tone their pelvic floor muscles for better bladder control and overall intimate health.
According to the company, building pelvic floor strength helps prepare the female body to recover from the strains of pregnancy, exercise, aging, and childbirth. The device connects to the Elvie app to help women track their pelvic workouts and results.
---
General
Product: Stockpile Gift Cards
Price: Variable amounts

Stockpile offers fractional shares of 1,000+ stocks – including blue chips like Disney and tech leaders like Amazon or Apple – for amounts as small as $5. It's free to sign up, and users can make trades for $0.99 apiece with no monthly fees or minimums.
The company aims to make it easy for people to learn about stocks and investing, and it offers gift cards to every company in its lineup (and to ETFs too). A Stockpile gift-card could make a smart investment for anyone looking to put their youngster on a well-informed financial path. 
---
Product: LOLSUMO
Price: $35.99 for one year

Give your favorite gamer a leg up on the competition with a virtual eSports coach from DOJO MADNESS, which creates tools and content to help players master their games.
DOJO MADNESS' database logs information on millions of game events every day, giving them extensive intelligence on how players can unlock their hidden potential: With the LOLSUMO app, for example, gamers can get real-time insights on how to conquer their adversaries at League of Legends, an extremely popular multiplayer video game.
---
Travel
Product: Secret Escapes
Price: Varies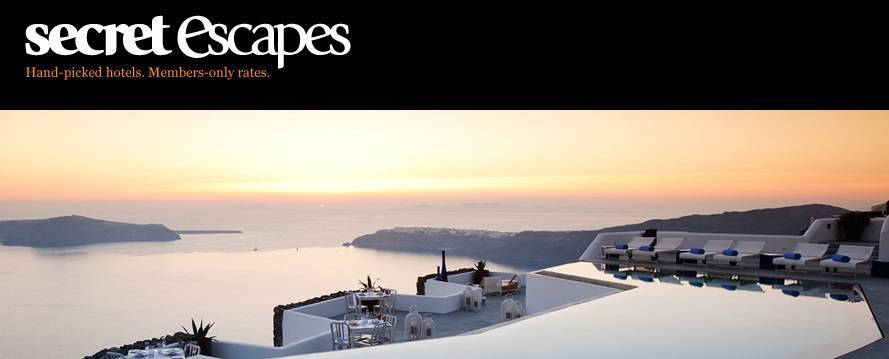 Secret Escapes – an independent online luxury travel club – runs exclusive flash sales for hand-picked, four- and five-star hotels and vacations worldwide. (The company negotiates exclusive rates with hoteliers to help them fill empty rooms, securing up to 70% off the price you'd pay booking elsewhere.) Sign up for the members-only site, then scour the latest sales to book a 2018 vacation for you and your significant other.
---
Product: Cabin 22″
Price: $380.00

Bluesmart's smart luggage helps travelers stay more connected. The company's suitcases link with the Bluesmart app and come equipped with dozens of tools designed to streamline everything from packing to bag retrieval.
The Cabin 22″, for example, comes with GPS location tracking, a "supercharger" for devices, and digital auto-locking – enabling remote locking of the suitcase if it lands in the wrong place. And with a built-in weighting system and optimized internal capacity (clocking in 25% bigger inside than most carry-on models), it can help your favorite frequent flyer spend less time at baggage claim on longer trips.
---
Product: Allpa 35L Travel Pack
Price: $199.95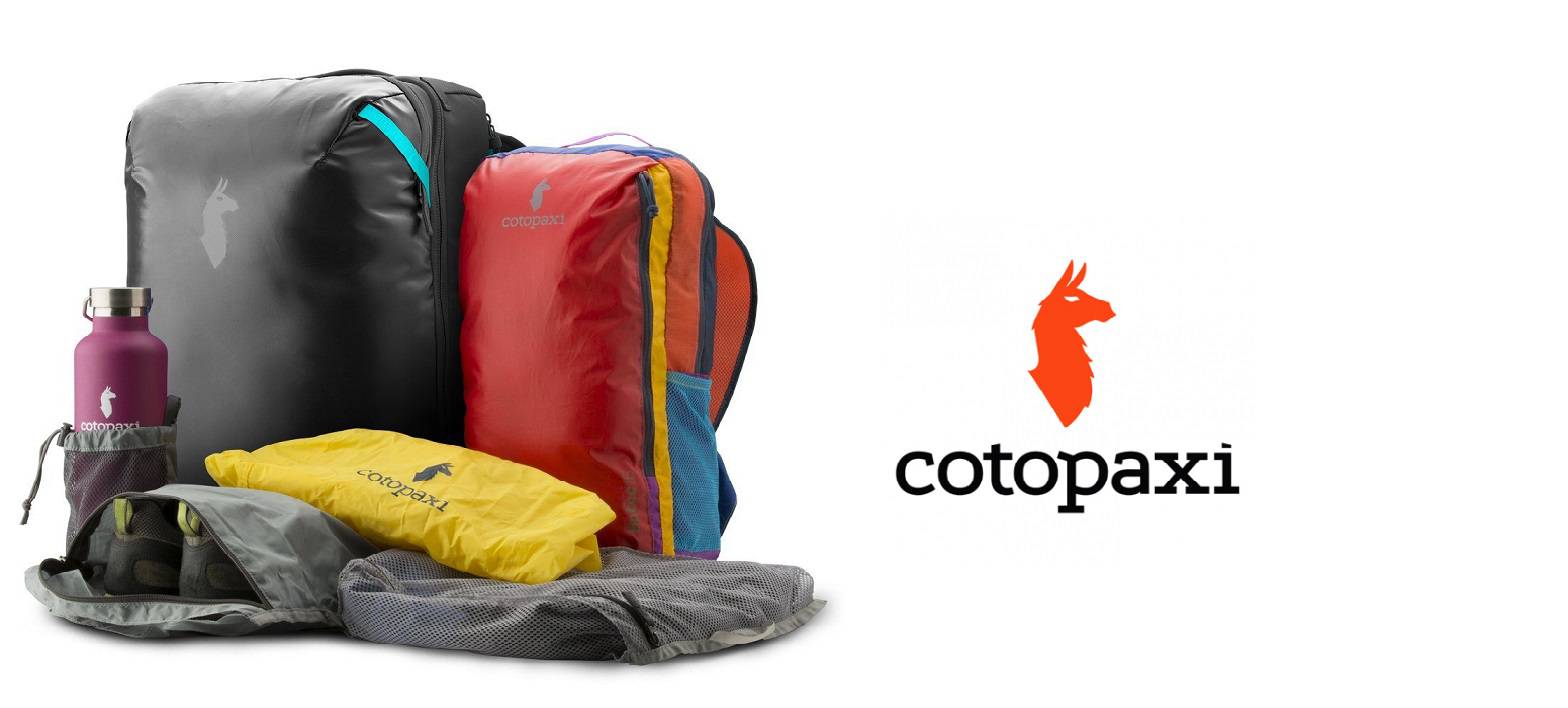 Cotopaxi's highly durable backpacks, on the other hand, are a gift idea for the traveler who'd rather stay unconnected: The company's soft-shelled travel packs, including the Allpa 35L model, are "built for adventure travel" from tear-resistent polyester and nylon. Their weight-distributing design can also help hikers and campers hold up heavy loads of gear while they're getting off the grid.
The Allpa also comes complete with collapsible mesh laundry bags, an included rain cover, and (of course) a padded laptop sleeve for storing electronics for when your giftee is ready to plug back in.
If you aren't already a client, sign up for a free trial to learn more about our platform.