We examine the narratives behind some of the most spectacular failures in tech and what other startups can learn from them.
Building a successful company is no easy task, and entrepreneurs often find themselves battling against all odds to keep their businesses alive.
want to know THE TOP 12 REASONS STARTUPS FAIL?
We analyzed 110+ startup failures to bring you the reasons why startups don't make it. Download the full 32-page report.
Despite their efforts, 70% of upstart tech companies fail — usually around 20 months after first raising financing.
And its not just the companies with relatively few resources that bite the dust.
Every year, all types of firms go out of business — even after raising hundreds of millions in funding and achieving billion-dollar valuations. Blood testing startup Theranos, for example, raised $500M in total financing and reached a valuation of nearly $10B before falling to its death.
There's no single explanation for why big-name startups fall apart.
Companies across industries from food delivery to mobile payments disintegrate for all kinds of reasons, from technology errors and logistical challenges to overspending and outright fraud. (We dig into the top 20 reasons for startup failure here).
Below, we dive into the stories behind 8 of the world's most notable startup failures.
(Check out our full list of 295+ startup failure post-mortems here).
Table of Contents
Total funding: $161M
Select investors: Amazon, Hummer Winblad Venture Partners, Bowman Capital Management LLC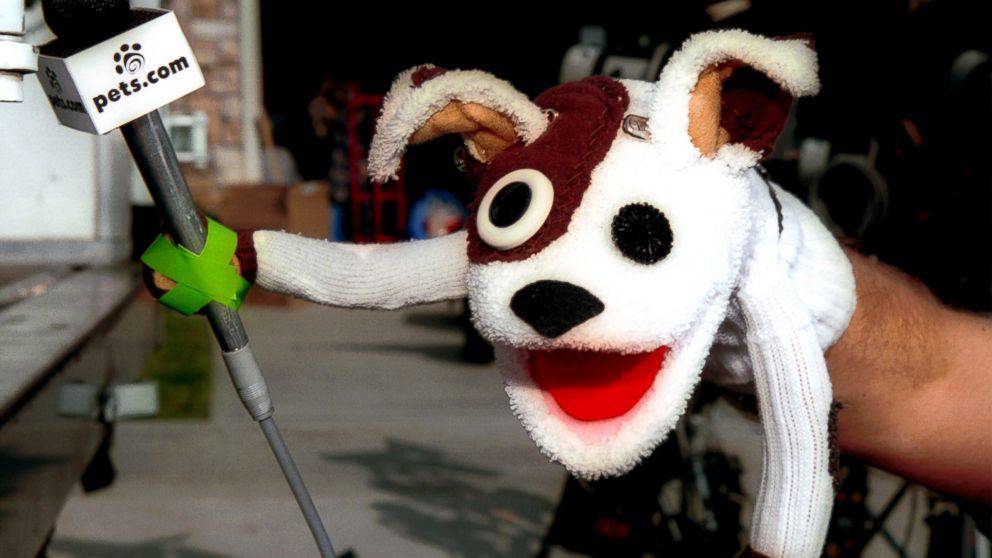 Pets.com catapulted into the American consciousness via an all-out marketing blitz that included appearances at the 1999 Macy's Thanksgiving Day Parade and the 2000 Super Bowl.
But despite the popularity of its sock puppet mascot, the online pet supplies retailer went out of business just 9 months after its Super Bowl ad, doomed by an untenable business model and the bursting of the dot-com bubble.
The rise and fall of Pets.com
Launched in February 1999, Pets.com sought to capitalize on widespread internet access and a $23B pet supplies market by selling products directly to consumers.
Though there were other players in the space, Pets.com became the top dog when Amazon purchased a 50% stake in the company in March 1999. Three months later, Amazon contributed to a $50M funding round earmarked for promoting the Pets.com brand.
The emphasis on marketing was crucial, as Pets.com would only be successful if it could reach a massive scale.
All told, the company's goods cost more money than it made back in sales. By the time Pets.com went public with an $82.5M IPO in February 2000, it had lost $61.8M on $5.8M in sales. Soon after, the firm attempted to make up ground by selling merchandise featuring its popular sock puppet mascot and relocating a call center from San Francisco to Indiana.
Still, there was no getting around the fact that the customers just weren't there. In its final quarter, Pets.com had 570,000 customers, with its costly marketing operation spending about $158 for every new patron it acquired.
The final nail in the Pets.com's coffin was the implosion of the dot-com bubble, which saw online companies like Value America, Garden.com, and Mortgage.com shutter in 2000. Pets.com hired Merrill Lynch to seek additional funding, but investors weren't confident and the company had no choice but to liquidate.
Takeaways & lessons
While Pets.com's business model was unsustainable in 2000, history would prove that its value proposition — selling pet supplies to consumers online — was ahead of its time.
In the decade that followed, new companies specializing in shipping, logistical, and web server support dramatically reduced the cost of doing business for e-commerce firms. Meanwhile, the number of Americans with access to broadband internet at home or at work jumped from 48.5M in 2000 to 232.1M by 2012.
With lower costs and a bigger market to sell to, a new crop of online pet supplies retailers eventually emerged. Chewy.com, for example, was acquired by PetSmart for $3.35B in 2017. It was the biggest e-commerce acquisition in history.
---
Total Funding: $226.7M
Select Investors: Wellington Management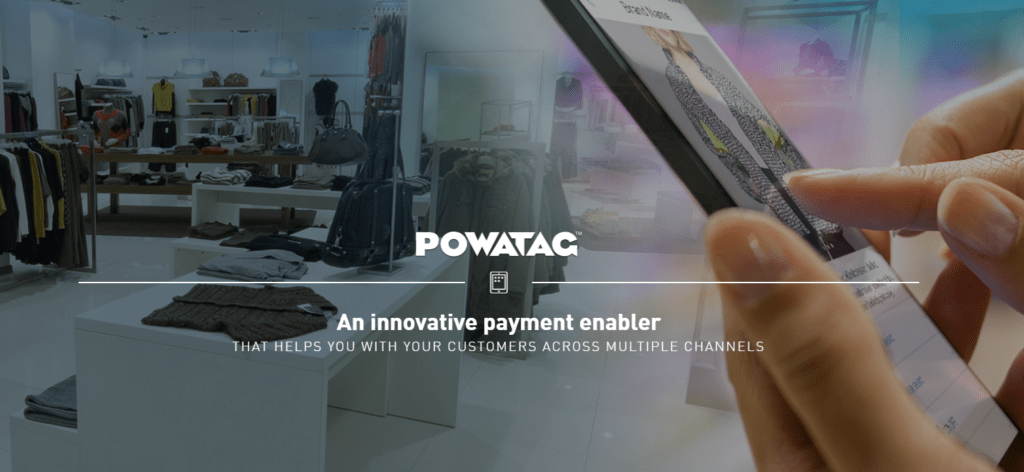 Once the darling of the London startup scene, mobile payments company Powa Technologies crashed and burned in spectacular fashion in the spring of 2016. Despite its $2.7B valuation, the company ran out of cash and fell into bankruptcy.
Powa promised a groundbreaking payments technology and projected the image of being on its way to building an empire. But the company's lackluster product, small user base, and lavish spending brought it down.
The rise and fall of Powa Technologies
Powa Technologies began raising money for a new mobile payments product in 2012, when it was operating an e-commerce website business. The proposed product would allow consumers to purchase items from their smartphones by scanning QR codes, TV ads, audio waves, and product photos. The company also started building a point-of-sale terminal and a small smartphone dongle that retailers could use to accept credit card payments.
None of these products ever really caught on, but Powa Technologies kept growing regardless.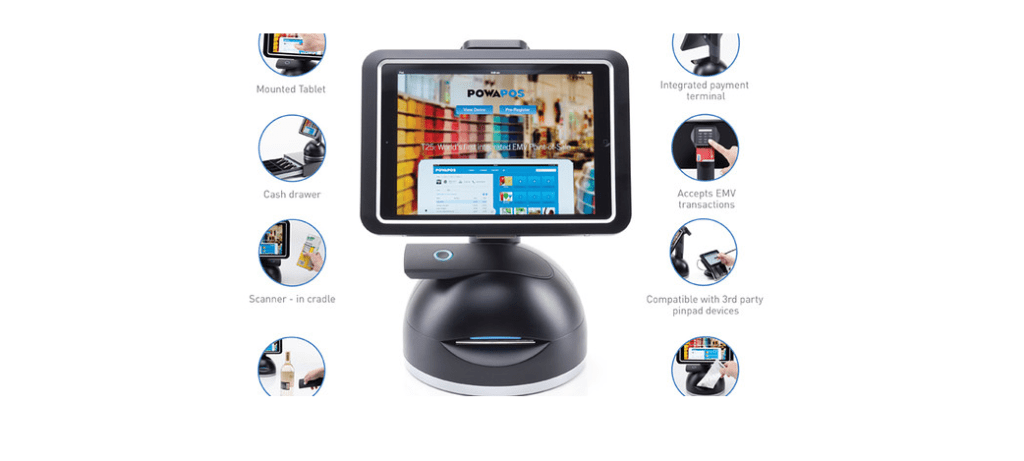 Wellington Management invested $76M in a Series A round in August 2013, based on the input of a fund manager with little expertise in the tech sector.
Later Powa bought MPayMe, its Hong Kong-based rival, in an all-stock deal that valued Powa at $2.7B.
Meanwhile, Powa's point-of-sale hardware and click-to-buy app continued to run into development roadblocks, according to a report published shortly after the firm entered bankruptcy. With a chaotic, complex management structure, engineers struggled to navigate project deadlines.
Led by serial entrepreneur Dan Wagner, Powa kept up appearances through a combination of rapid-fire spending and not-quite-accurate boasts to the press. The company insisted on renting space at London's expensive Heron Tower, and staffed up to the point that it was paying over $30M in payroll by 2015. It opened offices all over the world and held elaborate holiday parties.
To boost the company's public perception, Powa claimed it had made deals to work with 1,200 merchants, including leading brands like Adidas. The vast majority of these deals were later revealed to be merely "letters of intent" with no binding language.
In late 2015, the company announced a 10-year deal with China's state-owned payments company UnionPay. Ultimately, a bankruptcy report conducted by Deloitte would reveal that Powa had merely made a deal with a small local operator in the country.
Takeaways & lessons
As one product manager explained, Wagner's game plan was fairly straightforward: "The whole thing was all about image. It was all about raising the maximum amount of money so that he could flog or float the business as soon as possible for the most amount of money."
But spending massive amounts of capital to create an image doesn't guarantee success for any company — let alone for a product without a true market.
In March 2016, the company ran out of money, declared bankruptcy, and sold off the assets it could. The year prior, it had spent $45M to earn $6.8 in revenue.
---
Total disclosed equity funding: $500M
Select investors: BlueCross BlueShield Venture Partners, Rupert Murdoch, Walgreens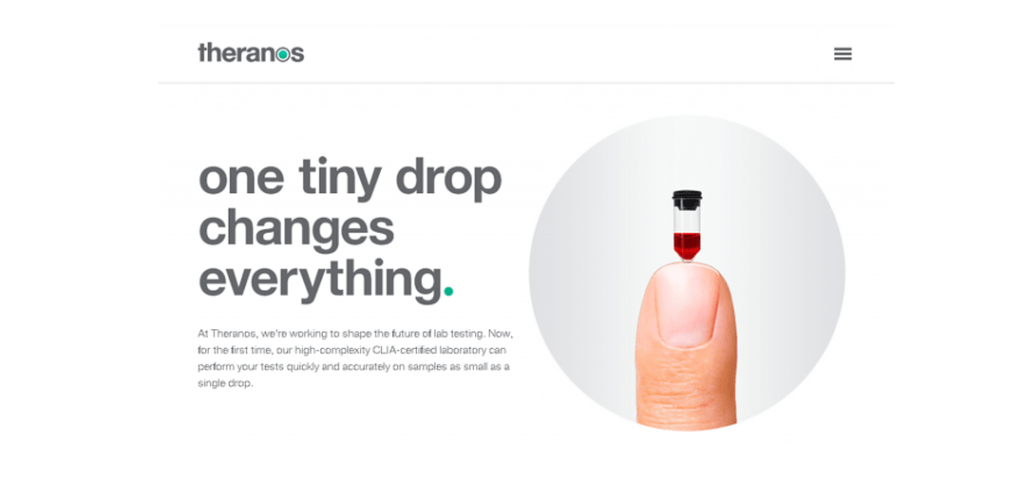 Blood-testing startup Theranos went from one of Silicon Valley's hottest names to a company on the brink of failure virtually overnight.
On October 15, 2015,The Wall Street Journal published a blockbuster report that found Theranos' signature Edison lab instrument did not work as advertised, and that many of the tests the company conducted were secretly done with traditional lab equipment.
After soaring to a multi-billion-dollar valuation behind an iconic founder, a team of prominent backers, and a promise to revolutionize blood testing, Theranos officially ceased operations in 2018.
The rise and fall of Theranos
Theranos was founded in 2003 by Elizabeth Holmes, then an undergraduate student at Stanford University's School of Engineering.
After filing a patent for a wearable patch that could administer drugs and monitor a patient's blood, Holmes decided to build a company dedicated to developing a new technology that could run up to 70 different blood tests from a single finger-prick.
Signs of Theranos' eventual demise were present throughout the company's ascent. Venture capitalists initially balked at investing in the company because Holmes refused to demonstrate her technology, according to the New York Times.
Holmes eventually sold venture capitalists and family friends on a vision for a disruptive technology that would dramatically reduce the cost of blood work for people all over the world.
Theranos built itself in stealth mode while raising hundreds of millions of dollars and inking deals to put its wellness centers in Walgreens stores in California and Arizona.
The company came out of stealth mode with a splashy Fortune cover story in 2014, revealing to the public that it had raised more than $400M, at a valuation of over $9B.
In her trademark black turtleneck — an ode to Steve Jobs — the 30-year-old Holmes became an iconic figure in Silicon Valley, an engineering wunderkind whose invention had the potential to save lives and make enormous sums of money. Four days before John Carreyrou's fateful Wall Street Journal report, The New York Times Style Magazine listed Holmes as one of "Five Visionary Tech Entrepreneurs Who Are Changing the World."
The problem, of course, is that Holmes' technology was a sham.
Carreyrou became suspicious after reading a New Yorker story that detailed how Holmes had founded the company after dropping out of college, and how Theranos' technology had not been evaluated by a peer-reviewed publication. A blog post by pathologist Adam Clapper confirmed that something was amiss.
Carreyrou learned that tests run on Theranos' Edison system returned results that differed from those performed with traditional equipment at hospitals, and that most of Theranos' testing was conducted using pre-existing tools. For Theranos, things spiraled from there.
Centers for Medicare and Medicaid Services inspected a Theranos laboratory in 2015 and released a letter in January 2016 stating that it violated several clinical standards. That July, it banned Holmes from owning or operating a lab for two years.
A lawsuit filed by the Securities and Exchange Commission followed, with Holmes agreeing in a settlement to return millions of shares, pay a $500,000 fine, and refrain from being an officer or director of a public company for 10 years. Holmes and former Theranos president Ramesh Balwani were indicted on charges of defrauding investors, patients, and doctors in June 2018.
Takeaways & lessons
To some, Silicon Valley startup culture was as much to blame for Theranos' failure as the company's leadership.
In a world where entrepreneurs frequently use growth hacking and other "fake it until you make it" tactics to pump up their companies, the substance of Theranos' product played second fiddle to the compelling narrative spun by its founder.
As Carreyrou put it in a recent talk at the Stanford School of Business, "The culture of Silicon Valley created the conditions for someone like Holmes to come along, to thrive."
Theranos' failure also supports the age-old adage: Absolute power corrupts absolutely. A healthy culture of dissent may have helped the company focus on its product issues before they became a national scandal, but workers who raised red flags were ignored and, if they persisted, asked to leave the company.
Even worse, Theranos' dual-class shareholding structure gave Holmes 100 times as much voting power as any other shareholder, ensuring that there was no one in the company with the power to check her.
---
Total Funding: $40M
Select Investors: Kleiner Perkins Caufield & Byers, Greycroft Partners, IVP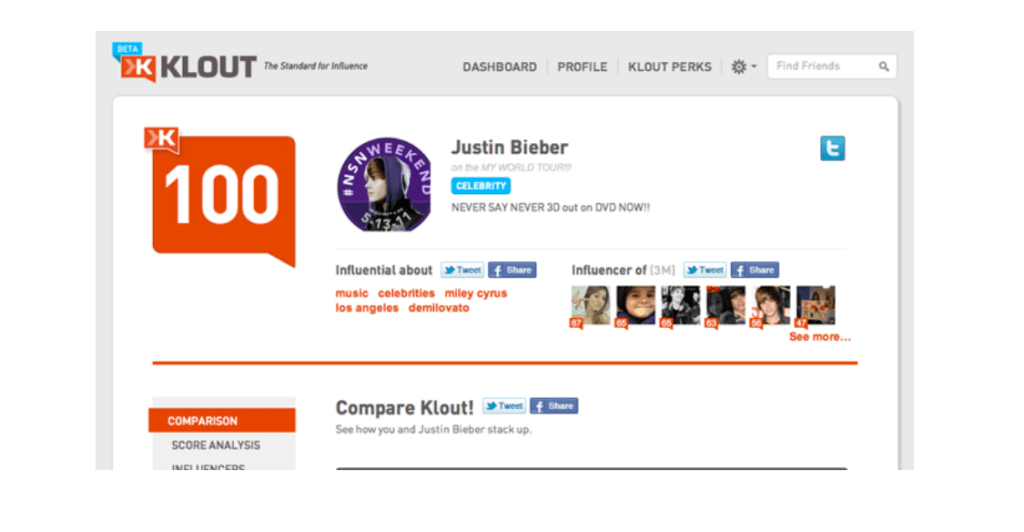 Controversial social influence measurement company Klout came of age just as Facebook and Twitter were making the leap from fast-rising startups to global institutions.
Klout reflected many of the cultural and business currents that were emanating from Silicon Valley: the public's growing reliance on social media for validation, the marketing potential of an expanding cache of consumer data, and the creeping sense of unease that hid beneath the surface.
Klout inspired thousands of thinkpieces, but that wasn't enough to keep it from being sold to a private marketing software company in 2014.
The rise and fall of Klout
Founded in 2008, Klout's central function was to assign users an influence score based on their social media activity across a variety of social networks.
Almost immediately, the site attracted derision for its sometimes counterintuitive rankings — Justin Bieber was at one time ranked more influential than Barack Obama — and envy from users who sought to improve their Klout Scores.
The company raised a $30M Series C round in January 2012, with participation from Kleiner Perkins Caufield & Byers, Venrock, and Greycroft. Investors saw the potential for Klout's data to help brands identify key influencers for ad targeting, special promotions, and customer service.
But founder Joe Fernandez envisioned his system one day being used for much more. As investor David Pakman explained after the $30M round, "[Fernandez] imagines restaurants knowing your Klout score when you call to reserve a table, airlines printing your Klout score on your boarding pass, and of course call centers knowing your Klout score when you call to complain."
Ultimately, Klout struggled to figure out which applications of its data would make for the best business model.
Its Klout Perks program enabled advertisers like McDonald's, American Airlines, and Doritos to give away free products and experiences to relevant influencers, but this never took off at a sustainable level.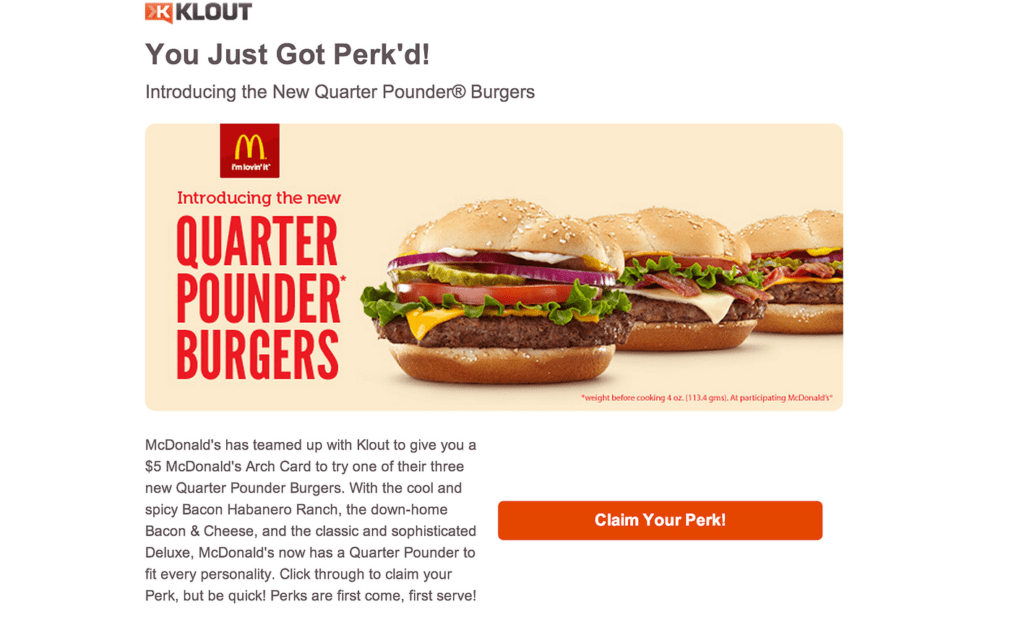 Companies also showed interest in using the data to learn more about their customers. Still, it wasn't enough. By September 2013, the company was reportedly not profitable on just $10M in annual revenues.
In March 2014, facing a decision to sell Klout or engage in another founding round, Fernandez agreed for the company to be acquired by Lithium Technologies in an all-stock deal.
Lithium chose to focus on integrating Klout's machine learning and influencer data into its marketing suite, ending the Klout Perks program in the fall of 2015.
In May 2018, with Europe's General Data Protection Regulations set to go into effect, Lithium announced it was shutting down Klout as a standalone service.
Takeaways & lessons
Though there were plenty of articles dancing on the company's grave, Liriel Higa of The New York Times pointed out that Klout's AI-powered influence rankings were predictive of the future we were moving toward.
Higa made the case that Klout pre-saged the Instagram influencer economy, a popular Black Mirror episode, and even China's fledgling social credit system.
Klout represents an age of social dominance that is now mainstream. Though it didn't succeed, it paved the way for others to re-imagine social influence and how we capitalize on it.
---
Total Funding: $97M
Select Investors: IAC, Highland Capital Partners, FirstMark Capital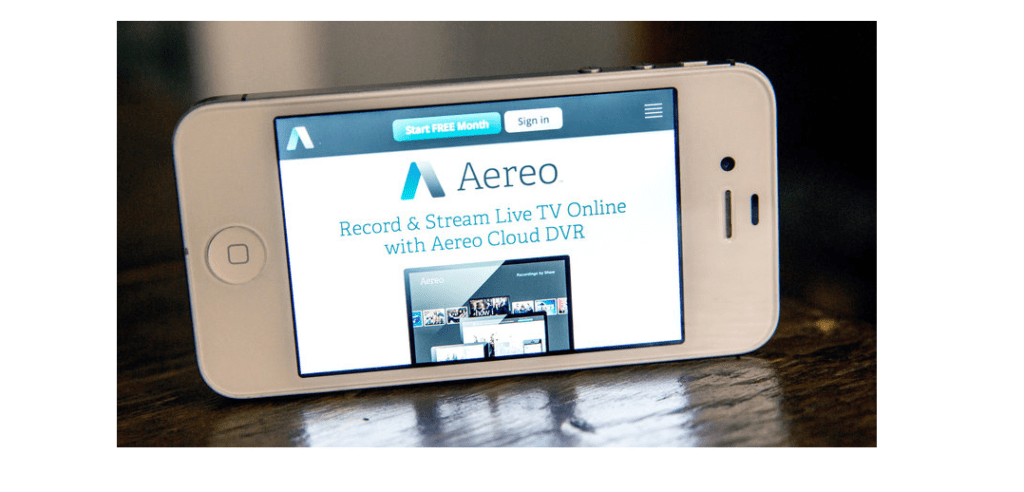 Journalist Jon Healey described TV-streaming startup Aereo (formerly Bamboom Labs) as either "a service the market has been waiting for or a lawsuit waiting to happen" in April 2011.
The market enthusiasm never quite materialized, but the lawsuit did.
On June 25, 2014, the U.S. Supreme Court ruled that Aereo's subscription service was in violation of copyright law. The company announced it was shutting down its service three days later and filed for bankruptcy that November.
The rise and fall of Aereo
Aereo was founded in New York City by former Navic Networks CEO Chaitanya "Chet" Kanojia and backed by media mogul Barry Diller. The company set out to provide a TV solution for the growing number of people abandoning their cable subscriptions.
Consumers could pay a monthly fee for live and on-demand access to broadcast television channels on mobile and desktop devices. The service was enabled by a tiny antenna Aereo that picked up over-the-air broadcast signals.
New York broadcast stations filed a lawsuit against Aereo before its official launch in 2012, claiming that it violated copyright law by rebroadcasting their shows without their permission, undermining the retransmission fees cable providers pay for broadcast TV content.
Aereo was confident it would prevail, arguing that it was merely renting consumers an antenna to watch the same content they could access for free on television.
The company announced in January 2013 that it had raised a $38M Series B round and would expand to 22 new markets later in the year. Ultimately, Aereo hoped to disrupt the traditional cable bundle by providing customers with basic channels to start and allowing them to choose ad-ons.
But the company struggled to build a customer base. It only managed to expand to 10 of the promised 22 new regions, and by the end of 2013, it had only 77,596 subscribers (Neflix had 50M at the time).
Despite a federal appeals court ruling in Aereo's favor in April 2013 and another $34M funding round in January 2014, the 6-3 Supreme Court decision in June 2014 marked the end for the company.
After declaring bankruptcy, Aereo's assets were sold for $2M to TiVo and other companies — a far cry from the $97M investors poured into the startup.
Takeaways & lessons
Without enough of a market presence, an inability to scale, and questionable technology, Aereo was destined to meet its death. Its hardware couldn't compete with the rise of streaming services.
---
Total Funding: $148M
Select Investors: Redpoint Ventures, Foundation Capital, SAIC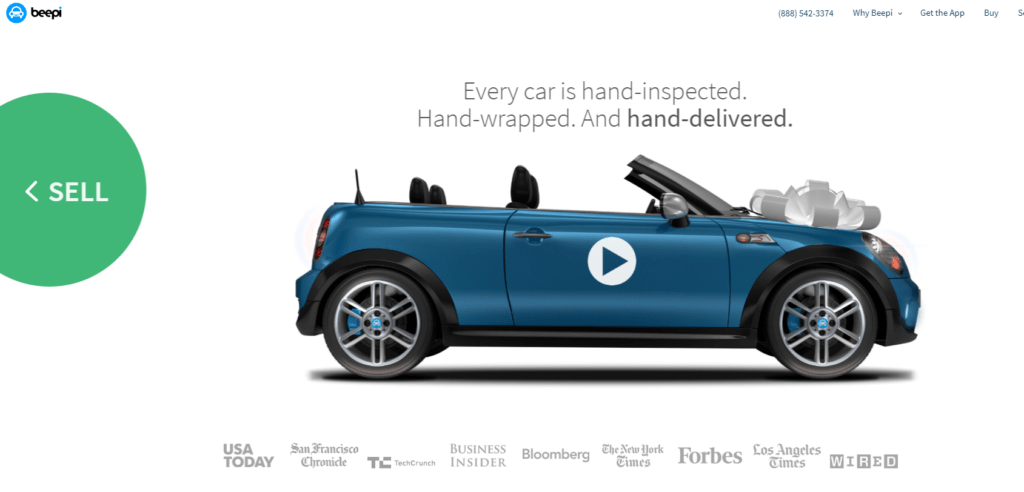 The online used car marketplace Beepi is a testament to the double-edge sword of venture capital funding. Startups need capital to get off the ground and expand their businesses, but excessive funding can leave them overburdened by creditors and reliant on additional investment rounds to stay afloat.
Though it was once valued at $557M, Beepi announced it would be shutting down in late 2016, after raising — and spending — nearly $150M in less than three years.
The rise and fall of Beepi
Beepi was created in 2013 after co-founder and CEO Ale Resnik purchased a Jeep Liberty that overheated just two days after he bought it. Resnik sought to deliver a digital used car marketplace that was faster, more reliable, and less costly for consumers.
Once sellers listed the vehicle online, one of Beepi's employees would arrive to perform a 185-point inspection before the car was certified for sale, with the company handling paperwork and delivery after purchase. Beepi used a geographic pricing algorithm to ensure that sellers made more money than they would at a physical dealership.
Meanwhile, buyers enjoyed lower prices because the company didn't have to pay the overhead costs of keeping the cars before they were sold.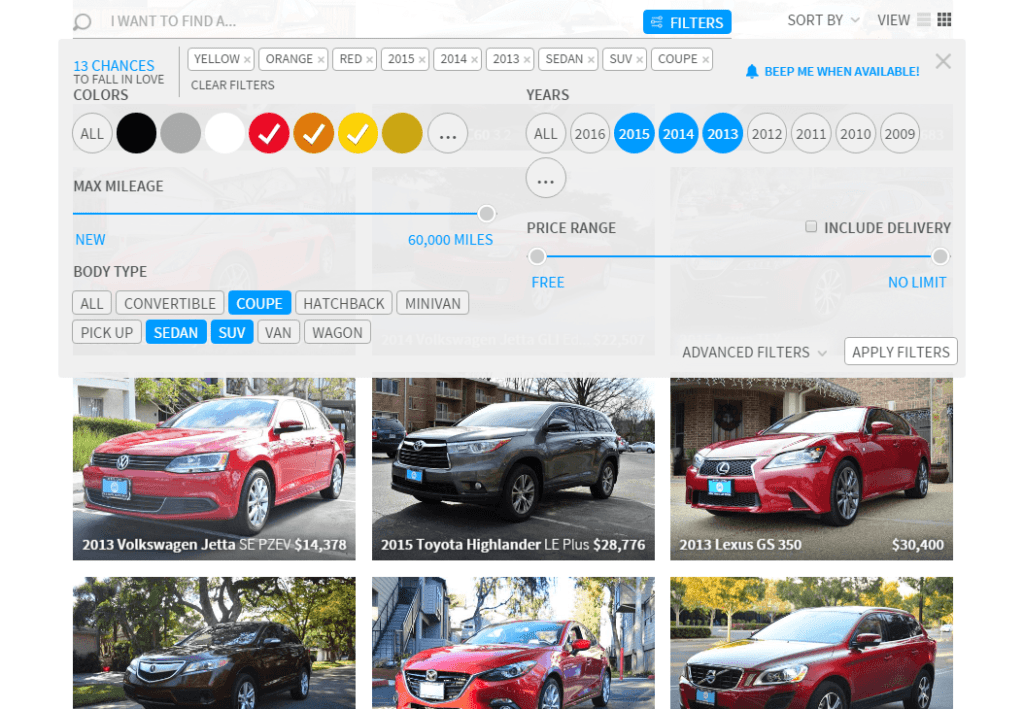 Investors saw the $106B used car marketplace as an enticing opportunity for disruption.
Beepi raised a $60M round led by Foundation Capital and Sherpa Ventures in October 2014. By May 2015, the company was confident it was on to something big. Beepi had reportedly doubled the transaction volume that the founders had expected, and that the company was on the hunt for a $300M round that would raise its valuation to $2B.
But the market for late-stage funding tightened, and Beepi's business was not quite as good as it had let on.
The company had expanded to 13 markets, but it was selling just 153 cars per month in its home base of California. It settled for a $70M round in January 2016 led by the Chinese auto giant SAIC.
Beepi continued expanding rapidly throughout 2016, perhaps to keep up with the $149M it had raised. The company added three more markets in 2016, an auction feature, a leasing option, and car delivery services to customers anywhere in the country.
In the end, it wasn't enough to pay back the financing Beepi had taken on. The company burned through $7M each month in its efforts to expand, according to TechCrunch, with high salaries and exorbitant travel and furniture expenses eating up the budget.
The company also struggled to offer as many vehicles as local brick-and-mortar dealerships. Beepi announced it was shutting down in December 2016, and merged its remaining business with Fair.com.
Takeaways & lessons
Beepi was described as a "good idea, bad execution," according to TechCrunch.
Competing online used car marketplaces have sought to succeed where Beepi failed. Over the past two years, companies like Vroom, Shift, and Carvana have all raised significant funding or gone public.
Time will tell whether they can grow their businesses alongside their investment capital. As with Beepi, a heavily financed company does not guarantee success.
want to know THE TOP 12 REASONS STARTUPS FAIL?
We analyzed 110+ startup failures to bring you the reasons why startups don't make it. Download the full 32-page report.
---
Total Funding: $930M
Select Investors: Andreessen Horowitz, Khosla Ventures, Sequoia Capital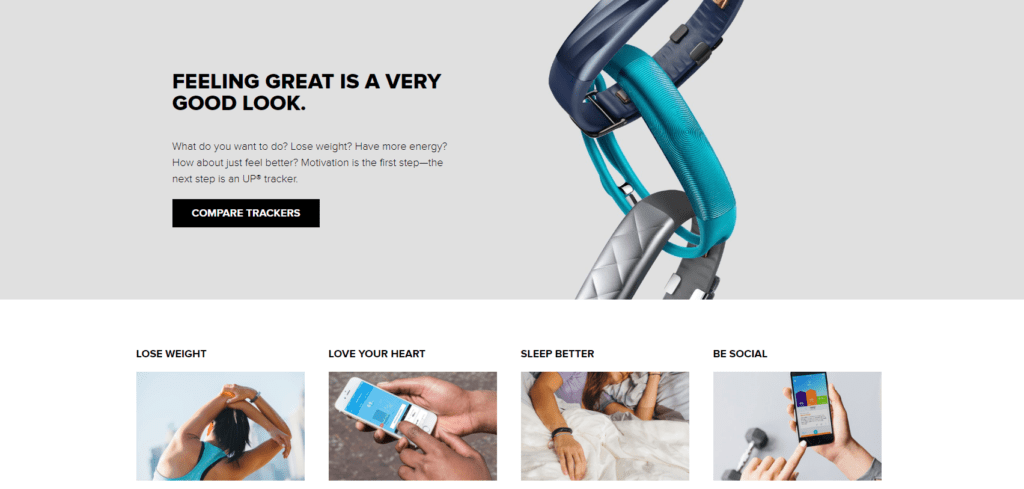 Consumer audio hardware company Jawbone raised $160M over the course of 2011 as part of a major push to break into the emerging wearable technology market. In the end, the pivot and the aggressive fundraising were both mistakes.
Jawbone's wearable fitness trackers were plagued by bugs and errors, and years of overfunding ultimately made the company insolvent. The company began shutting down and liquidating its assets in July 2017.
By that point, it had received more than $900M in funding, making it the second most expensive VC-backed failure of all time.
The rise and fall of Jawbone
Founded as AliphCom in 1998, Jawbone's initial focus was on producing military-grade audio technology. Backed by a grant from Darpa, the company made a noise-canceling headset called the Jawbone.
Though initial models flopped commercially, the Jawbone took off after the company introduced wireless, Bluetooth connectivity in 2007 — just as states started implementing hands-free driving laws.
Over the next two years, the company sold millions of dollars of headsets, generated strong profits, and raised about $35M from investors like Khosla Ventures and Sequoia Capital.
Though the financial crash and the rise of in-car Bluetooth took a toll on Jawbone's headset sales, the company bounced back with the introduction of a sleek Bluetooth speaker called the Jambox in 2010. Designed by the celebrated industrial designer Yves Béhar, the Jambox flew off the shelves and inspired a $49M round led by Andreessen Horowitz in March 2011.
Jawbone's pivot to wearables was ultimately its downfall, but the company needed to do something new to continue thriving. Wireless headsets were suddenly everywhere, and Bose's wireless speakers had cut into Jawbone's market share.
The company released the Jawbone Up, the first fitness-tracking wristband, in 2011 — but it was too late.
Takeaways & lessons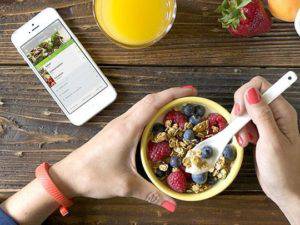 Jawbone was struggling to find a place in the ever-evolving wearbles market.
Many users reported that their devices didn't work properly, and the company was forced to issue a "no-questions-asked" refund to anyone who wanted one. By the time the company re-released the device, Fitbit and Nike had hit the market with superior wristbands.
Jawbone continued raising money to keep up with demand, taking in over $100M in debt and equity in 2013. But that didn't solve its problems.
Despite ambitious design plans and all its funding, Jawbone's wearables simply didn't work very well. The UP3's release was delayed after the company couldn't produce a version that was waterproof, as it had publicly promised. The product was finally released in April 2015, but was quickly eclipsed by the Apple Watch.
Meanwhile, news stories revealed the company's declining financial health after a manufacturing partner filed a lawsuit over a failed payment. To stay afloat, the company took a $300M loan from BlackRock. Jawbone raised $165M from the Kuwait Investment Authority in January 2016 — slashing its valuation in half to $1.5B.
By the fall, Jawbone couldn't pay its business partners and had virtually no inventory remaining. A year later, it was out of business.
As he liquidated Jawbone's assets, founder Hosain Rahman worked with new a investor to create Jawbone Health Hub, a subscription medical service that gives patients a free tracking device to help them catch health problems in their early stages.
---
Total Funding: $57M
Select Investors: Greylock Partners, Great Oaks Venture Capital, Social Capital

For years, startups like Sprig have tried and failed to produce an end-to-end food delivery service.
In addition to preparing and delivering tasty, transport-ready meals at scale, the startup must find a price point high enough to turn a profit in the thin-margin food business and low enough to attract customers.
Though Sprig's promise of healthy, delicious meals from $12 received positive reviews from customers, its unsustainable business model forced it to join SpoonRocket and Maple on the list of failed delivery startups.
The rise and fall of Sprig
Sprig was founded in 2013 by Udemy cofounder and former Lyft executive Gagan Biyani. The goal was to quickly deliver healthy meals to busy professionals who had limited time to cook.
Sprig launched in San Francisco with $1.2M in seed funding and creative meals designed by Nate Keller, formerly the executive chef at Google. The company used data science to predict customer demand, and had drivers carry a selection of meals at once for faster, more cost-effective delivery.
The company raised a $10M Series A round led by Greylock Partners in 2014. The following year, it expanded to Palo Alto and Chicago and attempted to increase its sales volume with a subscription program — all while raising another $45M in VC funding.
Biyani boasted that Sprig's data-driven route efficiency technology allowed it to "orchestrate (delivery) much more beautifully" than pizza delivery chains of the past.
But for all its algorithmic firepower, Sprig still struggled to run its business efficiently.
The Wall Street Journal reported in June 2016 that the company had shifted to an assembly-line style of food preparation, rather than having cooks make each meal from start to finish. The switch allowed Sprig's San Francisco kitchen to make its 5,000 daily meals with 20% fewer chefs.
The next month, it announced it was pausing its operations in Chicago and laying off seven marketing and operations employees. At the time, Biyani said his company had tens of millions of dollars in the bank and years of runway, even as the VC market was going through a downturn.
Sprig announced it was shutting down its business on May 26, 2017. The company had reportedly been burning through $850,000 each month.
Takeaways & lessons
In a memo to the public, the company admitted that "the complexity of owning meal production through delivery at scale was a challenge."
Indeed, while Grubhub has built a sustainable business delivering food from existing restaurants, no startup has yet managed to succeed at delivering meals they cook themselves. Just this past January, Sprig's former rival Munchery announced it was ceasing operations after raising $125M.
This type of business model faces many challenges in an exceptionally competitive market, but cost appears to be the most detrimental.
If you aren't already a client, sign up for a free trial to learn more about our platform.