Starship Technologies plans to use the funds to support research and development initiatives. Here are the top-line bullets you need to know.
Starship Technologies, a manufacturer of autonomous delivery robots, has raised $56.4M from the European Investment Bank.
How's the company performing?
California-based Starship Technologies manufactures and operates fleets of electric, autonomous delivery robots.
Since its launch in 2014, the company has processed more than 2.5M commercial deliveries. It currently completes 10K deliveries a day, on average.
Campus deployments account for around 70% of the company's business.
The company's self-driving delivery vehicles are used by major grocery chains such as Coop, Budgens, and Tesco.
Starship Technologies operates across university and industrial campuses as well as several cities in the EU, the US, and the UK.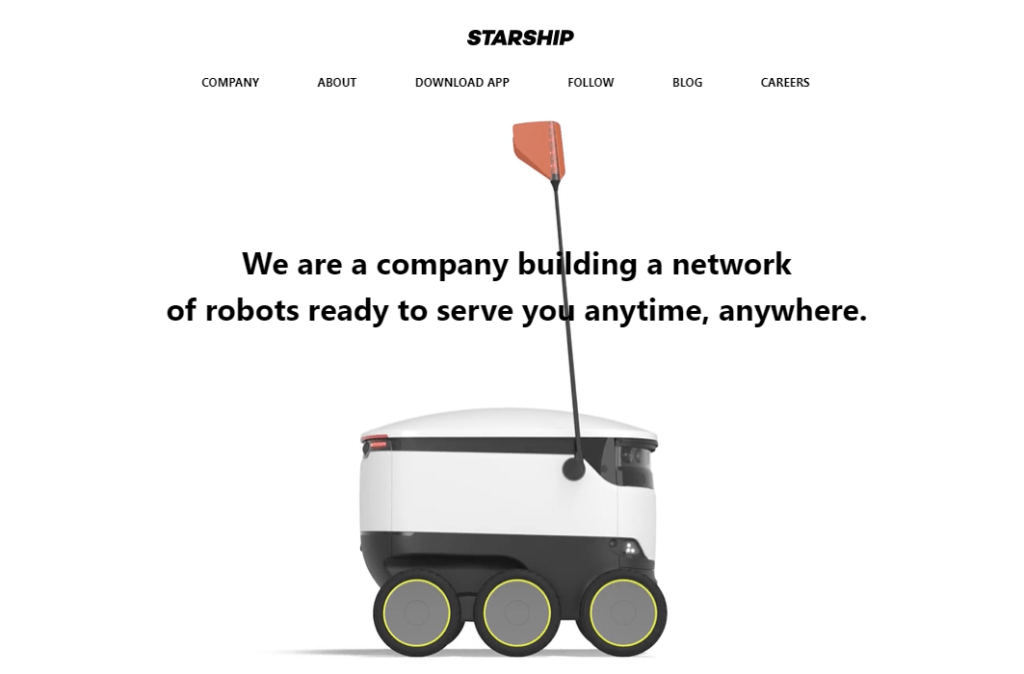 Source: Starship Technologies
Why does the market matter?
The global market for autonomous delivery robots is expected to reach a value of $55B by 2026, growing at a CAGR of 20.4%, according to Facts and Factors.
Rising e-commerce adoption has contributed to market growth.
The rising demand for contactless transactions and deliveries amid Covid-19 has given this market a boost as well.