The funding will help the company further develop its product offering and bolster its plans for global expansion. Here are the top-line bullets you need to know.
Stackline, an e-commerce solutions platform, has raised $130M in Series B funding from TA Associates.
HOW'S THE COMPANY PERFORMING?
Seattle-based Stackline is a subscription-based e-commerce solution platform that unifies real-time data from across shopper, marketing, operations, and competitive intelligence for global consumer brands and retailers.
The company reportedly expanded its retail coverage to 8 new countries in 2020, bringing its total count to 20. Stackline has partnered with Walmart Connect and Instacart to leverage integrated advertising. It has also partnered with Amazon to scale its existing programs.
Stackline's client portfolio includes retail companies such as Starbucks, Sony, General Mills, Mondelez, and Levi's.
The company's workforce has increased by 75% since last year, and it expects to reach more than 150 employees — across its Seattle, Minneapolis, and London offices — by the end of 2021.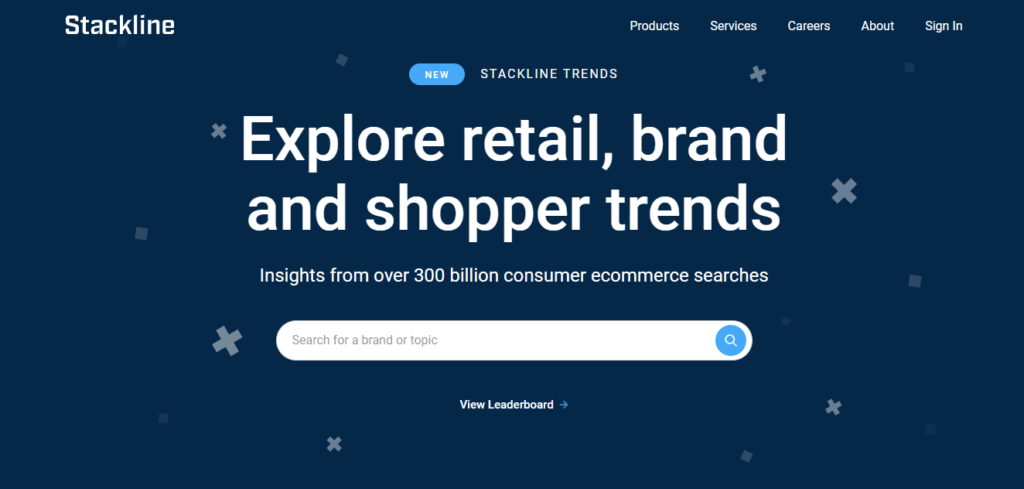 Source: Stackline
Why does the market matter?
The global retail tech market is expected to grow at a CAGR of 23.9% and reach a value of $58.23B by 2025, according to Grand View Research.
Investment in retail tech has increased significantly in the first quarter of 2021, reaching $28.9B – a 60% jump from the previous quarter and its fastest run rate in five years.
The Covid-19 pandemic accelerated e-commerce sales and made consumption patterns less predictable. This has led to a growing demand for tools to help centralize and manage e-commerce operations.