Square's recent acquisition of Crew will help it scale labor management systems for larger vendors. Here are the top-line bullets you need to know.
Square, a financial and marketing services provider, has acquired Crew, a messaging application for workplaces, for an undisclosed amount.
WHO ARE THE PARTIES TO THE DEAL?
Crew: California-based Crew enables businesses to interact with huge groups of employees through broadcast messages or to targeted groups, such as employees at certain locations or supervisors. It also allows workers, specifically in the retail sector and those who work on-site, to communicate with each other. Among Crew's customers are Taco Bell, Harps, Affinity Living Group, Wendy's, and McDonald's. The company, which has raised $58M in total funding, currently has 1M active users on its platform.
Square: California-based Square allows sellers to connect with customers, both online and in person, and maintain their businesses and financing. The company has offices throughout the US, Canada, Japan, Australia, Ireland, Spain, Norway, and the United Kingdom. Square's Cash App gives customers the option of purchasing bitcoin. Its overall revenue grew 266% year-over-year, rising from $1.38B in Q1'20 to $5.06B in Q1'21. When compared to $3.16B in Q4 2020, it increased by 60%. Square buys bitcoins through private brokers or Cash App users and sells it to customers at a markup. The majority of the company's income is generated from bitcoin purchases, which accounted for 69% of total revenue in Q1'21.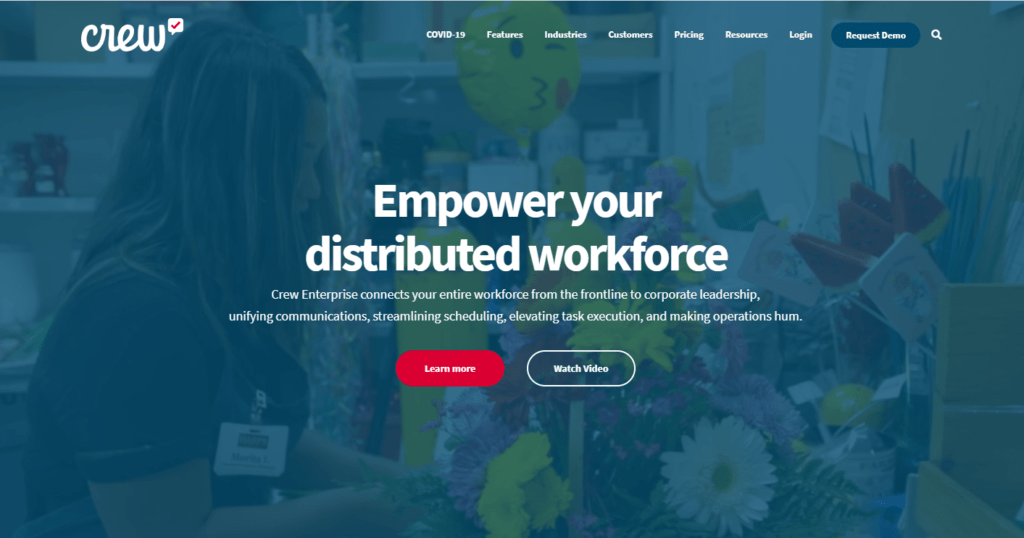 Source: Crew
WHY DOES THE MARKET MATTER?
The acquisition strengthens Square's position in the CPaaS where:
The global CPaaS market is projected to grow at a CAGR of 34.3% and reach a value of $26B by 2026, according to Mordor Intelligence.
The segment will keep evolving as major companies like Microsoft, Cisco, and AT&T enter and consolidate the market through mergers and acquisitions.
The Covid-19 pandemic has led to an accelerated shift to CPaaS among organizations to boost customer service and operating efficiencies in industries like retail, food delivery services, telehealth, remote learning, and utility services.
It is expected that the ratio of companies using CPaaS APIs will rise from 20% in 2020 to about 90% by 2023.