The $1.88B company aims to be a one-stop shop, offering services across payments processing, website design, and more, for SMBs. Here are the top-line bullets you need to know.
SpotOn, a digital payment company, has raised $125M in a Series D with participation from Andreessen Horowitz, DST Global, and 01 Advisors, among others.
HOW'S THE COMPANY PERFORMING?
California-based SpotOn is a cloud-based fintech company that offers a suite of business management tools for restaurants and SMBs.
It claims to have tripled its revenue since February 2020 and is currently profitable.
It has 1,250 employees, up from 850 in March 2020.
SpotOn serves more than 30,000 customers. It reportedly added 8,000 new customers in 2021 and expects this number to triple by the end of the year.
SpotOn's valuation has tripled from $625M in September 2020.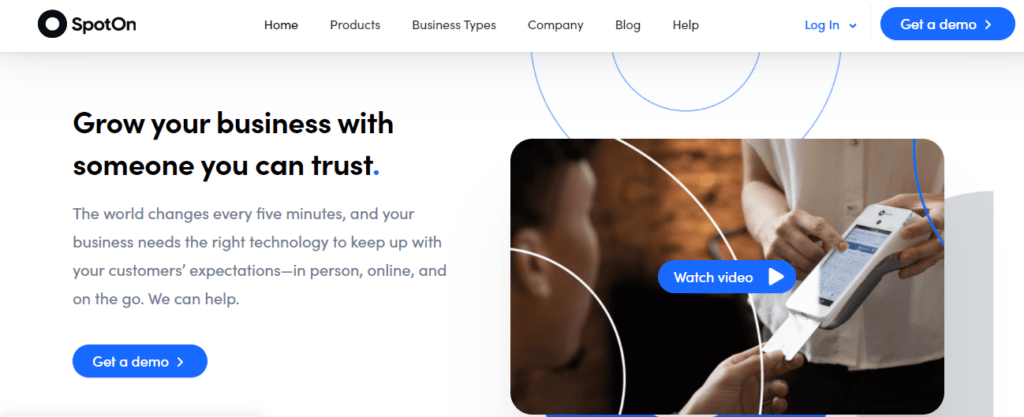 Source: SpotOn
WHY DOES THE MARKET MATTER?
The fintech market is projected to grow at a CAGR of 22.2% to reach a value of $305B by 2025, according to Market Data Forecast.
Global fintech adoption stands at 25% and provides an enormous opportunity for growth to providers and first movers.
The market has seen a funding boom in recent years with VCs investing $42B into fintech companies in 2020 alone.
The Covid-19 pandemic has driven the adoption of cashless transactions and increased demand for digital payment solutions and online payment gateways.