Also covered are recent mega-rounds and loyalty & rewards startups.
Today, we're talking about a wounded unicorn, loyalty tech for small retailers, M&A in agriculture analytics, and more, including:
Spotify's Bollywood battle

Buzzfeed raised too much money. You won't believe what happened next.

21 $100M+ financings

Microsoft's 1,000+ AI patents

Startups bringing loyalty to mom-and-pops
Consolidation in agriculture data & analytics
Spotify's looming battle in India
In an effort to expand outside of its three main markets, Spotify has its sights on one of the fastest-growing music markets: India.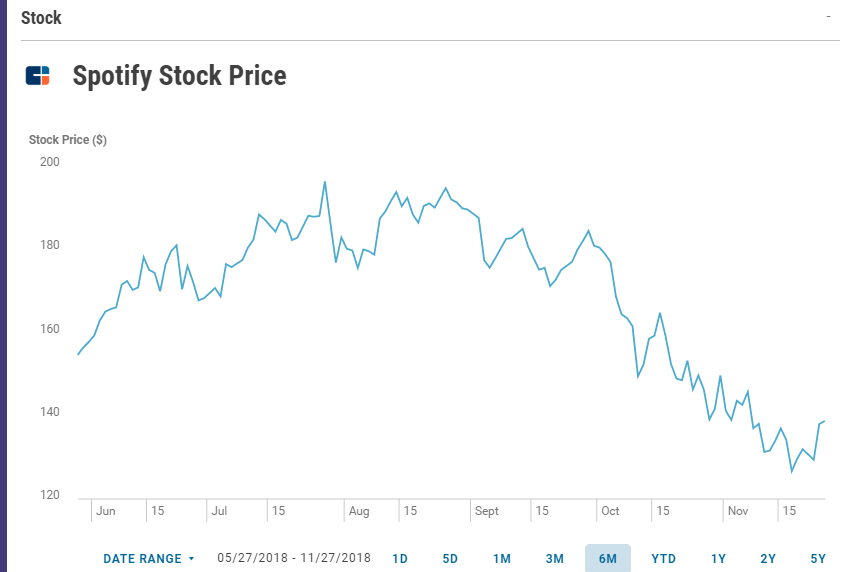 Spotify's stock price has been in a downward decline since August as the company has posted slower-than-expected subscriber growth (alongside overall tech stock price dips).
Streaming services in India boast 100M users, according to Bloomberg. Though few of those users actually pay for those services, it's an enticing market for Spotify, which has 84M users worldwide.   
Spotify CEO Daniel Ek believes the Indian streaming market is highly fragmented, and that the company could help to aggregate services between local publishers and record labels.
Some challenges to the market, like a lack of credit card penetration and the abundance of free music options (YouTube, mainly) will be things Spotify will have to contend with. Furthermore, the influence of Bollywood movies on the music scene means that users tend to search for music by character name rather than song title, which will make things like search a different challenge in India.
Putting aside local tastes and preferences, India also has a number of well-heeled players vying for the market — many of them homegrown, with serious and very patient backers.
Who will Spotify's competitors in India be once it finally enters the market?