Also discussed are which companies love to talk about Spotify, big tech and data privacy, and online-first fashion.
Today, we're talking about the pharma supply chain, auto suppliers focused on autonomy, everybody's favorite buzzword (blockchain), and more, including:
Spotify's enemies talk about it on earnings calls

Who among FAMGA is most serious about data privacy?

ICOs are dead. What about blockchain?

Auto suppliers and autonomy
Drug supply chain startups
Online-first fashion takes on traditional retailers
Who's talking about Spotify on earnings calls?
Companies have been mentioning Spotify on earnings calls significantly more over the past two quarters. We take a look at who's talking about it and what they're saying.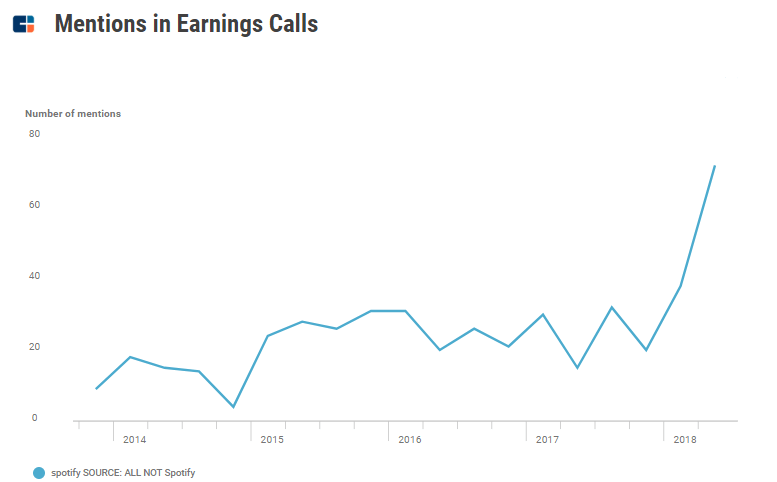 The companies that mention Spotify most fall into three categories:
competitors

partners

frenemies (aka record labels)
Here's the full list of companies most frequently mentioning Spotify on earnings calls from our earnings transcript search engine.