With the acquisition, SpaceX will take ownership of Swarm's satellite and antenna licenses. Here are the top-line bullets you need to know.
SpaceX, an advanced rocket and spacecraft manufacturer, has acquired Swarm Technologies, a satellite connectivity startup, for an undisclosed amount.
Who are the parties to the deal?
Swarm Technologies: California-based Swarm Technologies is a nano satellite manufacturer that offers connectivity services for IoT and M2M devices in remote areas. It caters to a wide range of customers in the agriculture, maritime, energy, transportation, and environmental sectors. The company already has 120 sandwich-sized satellites of the planned 150 in orbit. As of March 2021, it has a team of 30 people.
SpaceX: California-based SpaceX is an aerospace and satellite company that manufactures and launches large space equipment, such as broadband satellites, space stations, rockets, and spacecrafts. With more than 1,700 of its initial collection of 4,409 satellites already in low-Earth orbit, the company currently caters to nearly 100,000 beta users. SpaceX has raised $6.54B in total funding and employs nearly 10,000 people.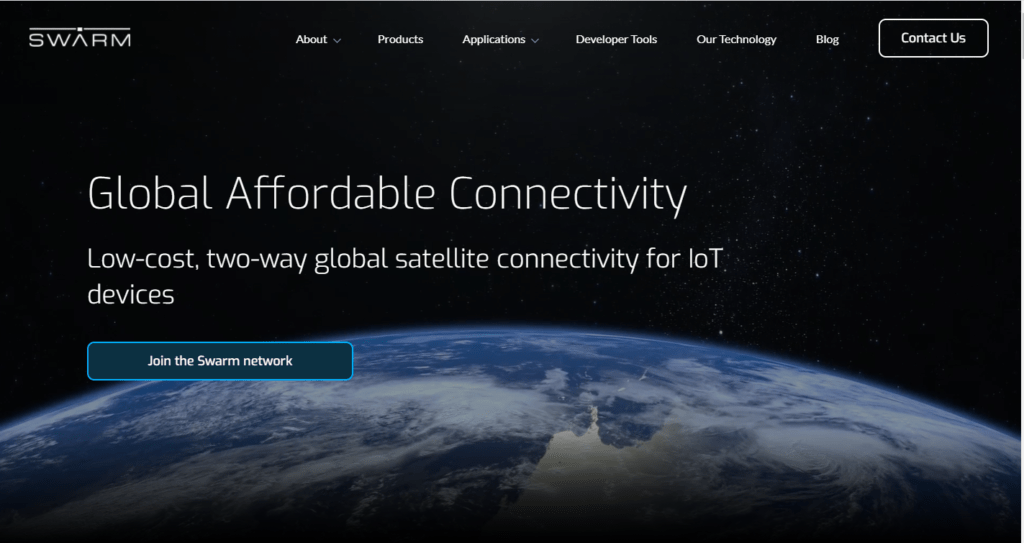 Source: Swarm
Why does the market matter?
SpaceX wants to strengthen its foray into the CubeSats space where:
The market is projected to grow at a CAGR of 15.10% and reach a value of $491.3M by 2027, according to Allied Market Research.
CubeSats are convenient due to their size and the short time it takes to build and make them operational — and they are largely seen as a cost-effective alternative to larger satellites.
Increasing demand for space data, the proliferation of IoT, and other emerging commercial applications are driving the need for small satellites in the market.