Relativity Space CEO on why he and his co-founder walked away from Jeff Bezos' Blue Origin and Elon Musk's SpaceX to "make space sexy with 3D printing."
Tim Ellis, CEO of 3D printing startup Relativity Space, believes 3D-printed rockets are the future of space tech.
Ellis also believes Relativity will play a crucial role in ultimately supporting life on Mars. His vision: use industrial 3D printers to build better rockets, in under 60 days, at 10% of the standard cost, and with 0 human labor needed.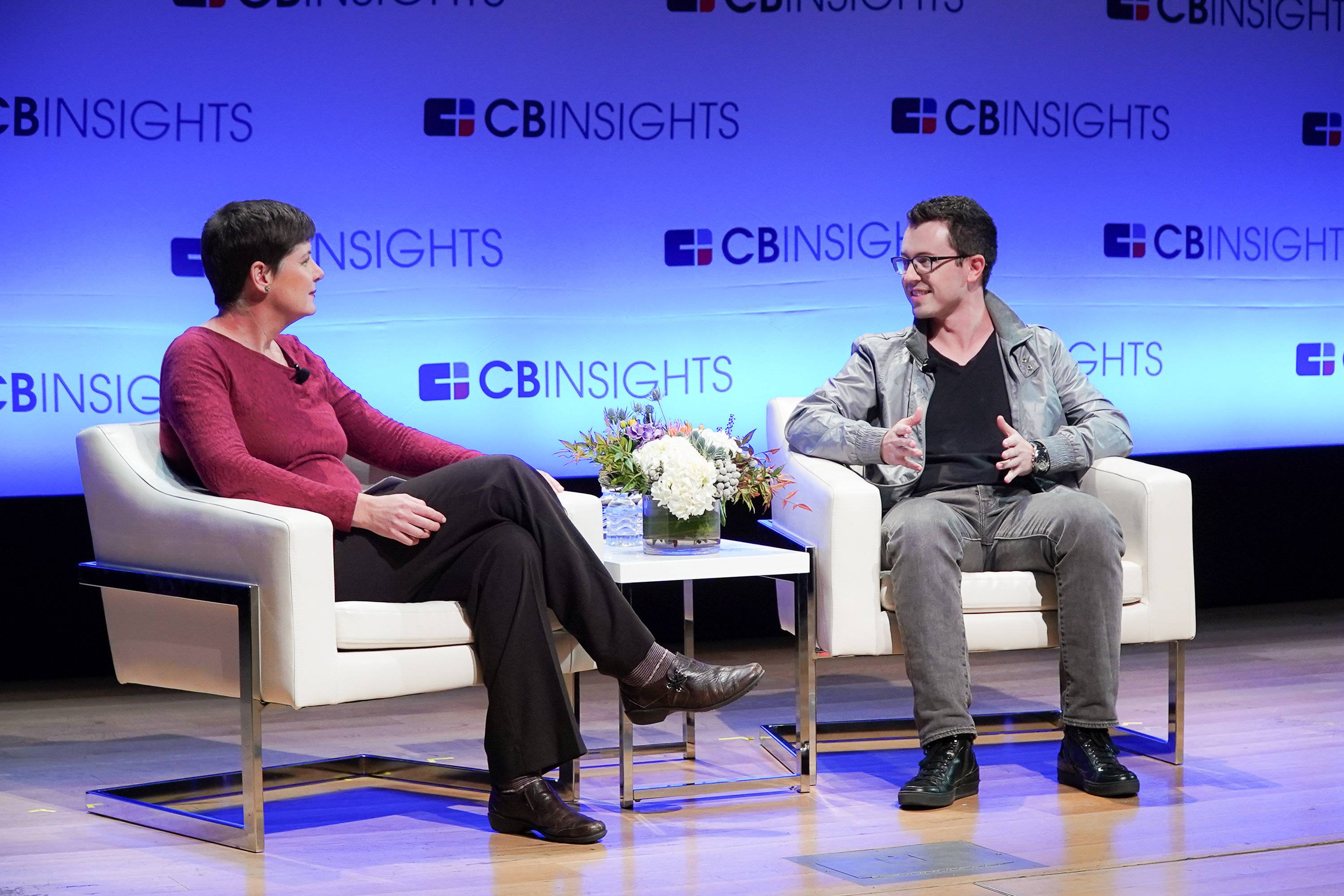 Fresh out of stealth mode, Relativity Space, one of CB Insights' 2018 Game Changers, released a video of a test run of Aeon 1, its first 3D printed rocket engine, earlier this month. At the A-Ha! Conference on December 12th in San Francisco, Ellis spoke with Dana Hull of Bloomberg and confirmed that Aeon 1 had achieved another milestone as well: successfully completing its 81st test fire at NASA's Stennis Space Center in Mississippi.
Ellis also reported that the company has approximately $1B in Memorandum of Understanding (MOU) at various stages.
Ellis and his co-founder Jordan Noone started Relativity Space in 2015. Both came from jobs at high-profile space tech companies: Ellis had been working at Jeff Bezos' Blue Origin, while Noone came from Elon Musk's SpaceX .
Reflecting on their experiences at these organizations, the duo concluded that Blue Origin and SpaceX relied too heavily on human capital — and that by leveraging 3D printing, Relativity could fully automate rocket building.
With the subject line "making space sexy with 3D," the pair cold-emailed angel investor Mark Cuban and secured the company's first Seed investment. Relativity Space also raised an additional $8.4M in Seed funding in Q3'16 from Social Capital and Y Combinator, among others.
Track the space tech companies in this brief and many more on our platform
Startups working on the new frontier have the potential to disrupt a number of verticals, ranging from precious metals to telecommunication. Look for Space Tech in the Collections tab.
Track Space Tech
At the A-ha! Conference, Ellis noted that it was exciting to see the proliferation of space tech startups gaining traction with investors (CB Insights previously mapped out 55+ of these companies), while also reiterating the importance of the government partnering with these startups to lower infrastructure costs.
This week has seen renewed government emphasis on space exploration, with President Trump directing NASA to return to the moon. Ellis, however, has a bigger vision, explaining:
I'm more in the Mars camp, personally. It's true that if you're building a city that's self-sustaining, Mars has the best conditions to do that.
About the next big inspirational space movement, he said, "I've seen this disproportionate interest in flying people, so I think Elon Musk's Falcon Heavy is probably the biggest one, in the near term."
Ellis also noted that Relativity is aligned with SpaceX in its mission to build a society on Mars, highlighting that 3D printing technology will be critical to scale a space colony.
If you aren't already a client, sign up for a free trial to learn more about our platform.