The SPAC IPO is booming in popularity given its upsides for companies, investors, and sponsors, but there are risks and challenges too. We take a look at the pros and cons of SPACs.
Interest in SPACs — special purpose acquisition companies, or blank check companies that go public in order to acquire private firms — has skyrocketed in 2020.
There have already been over 170 SPAC IPOs so far in 2020, more than double compared to 2019's full-year totals.
Despite the popularity of the financial maneuver, there is still confusion about what a SPAC is, and what the pros and cons are for involved parties.
Below, we take a look at the upsides and downsides to SPACs for the target companies, investors, and sponsors.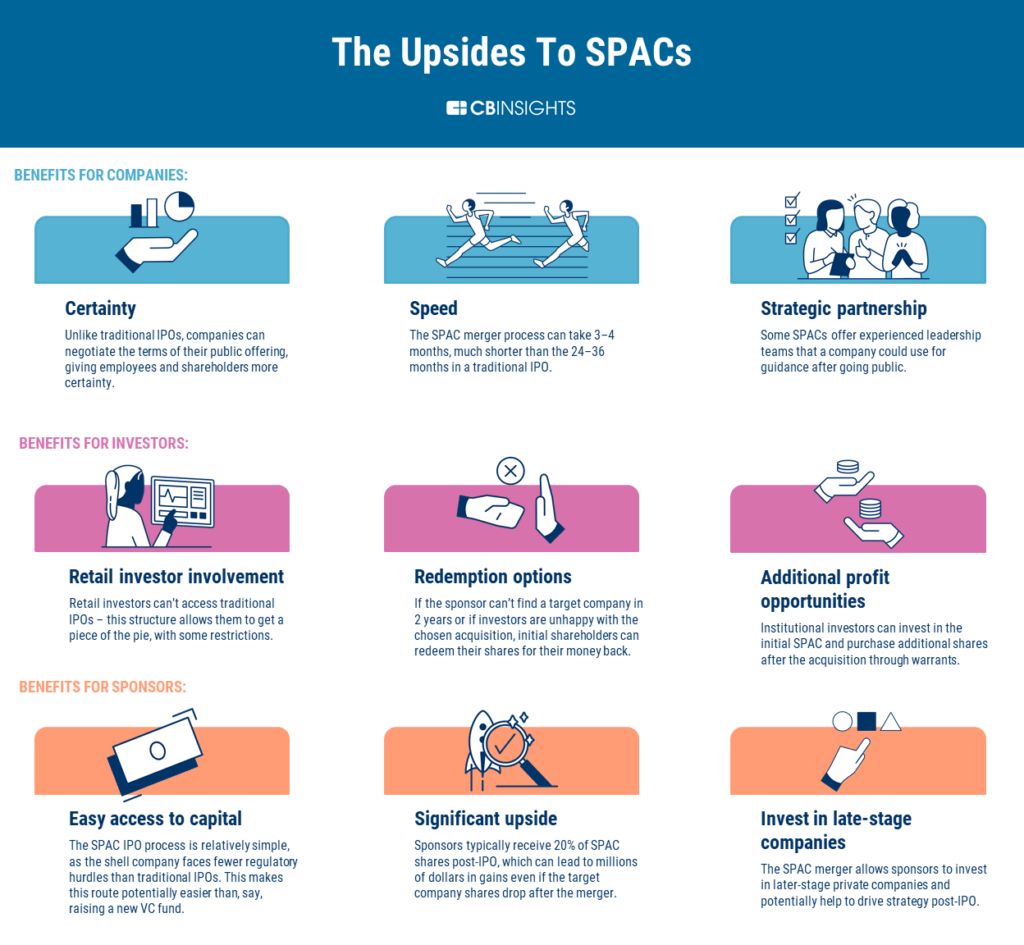 Some of the upsides to SPACs include:
Speed: The typical IPO process can take 2-3 years from start to finish, while a SPAC only takes 3-4 months. For private companies looking to go public quickly, a SPAC is an attractive option.
Additional profit opportunities: Once a target company is identified, institutional investors like hedge funds, pensions, or banks can purchase additional shares at a discount through warrants, making the SPAC structure very attractive for big investors.
Significant upside for sponsors: The sponsor, or the team responsible for creating the SPAC and taking it public, can stand to make hundreds of millions of dollars regardless of how well the acquired company does after it's public.
There are also some significant downsides to the SPAC structure, including expenses for the target company, time constraints, and the risk to retail investors.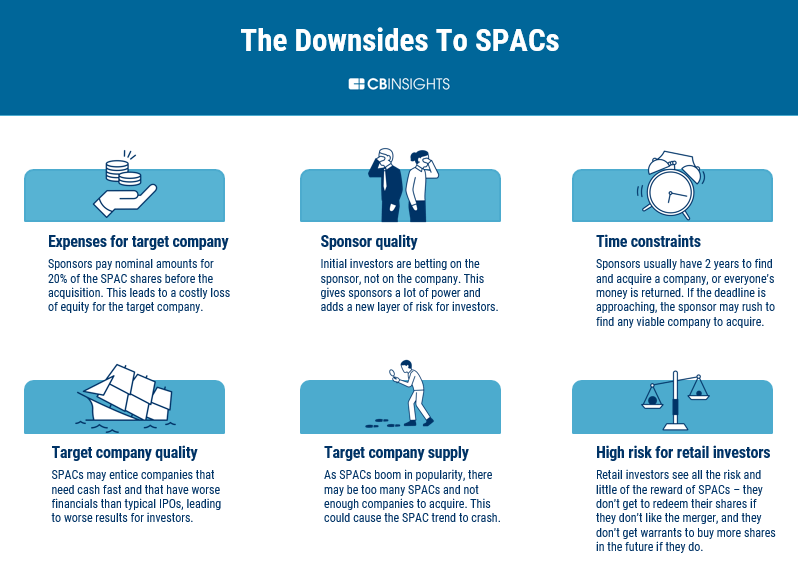 For more information on what a SPAC is and why it has gotten so popular in 2020, check out CB Insights' report: What Is A SPAC?
If you aren't already a client, sign up for a free trial to learn more about our platform.