The 'feeling deduction unit' is no couch potato. It's fuzzy and amiable, unless you do the one thing that it hates.
Digital video game spending hit a record $10B in March. It's no surprise that video game play has surged during social distancing, especially gaming that allows players to connect virtually.
But a recently published patent application from Sony suggests another gamer-friendly approach to fostering connection. 
The company has designed a "feeling deduction unit" — in essence, a fuzzy-looking robot that can intuit a user's feelings and respond appropriately.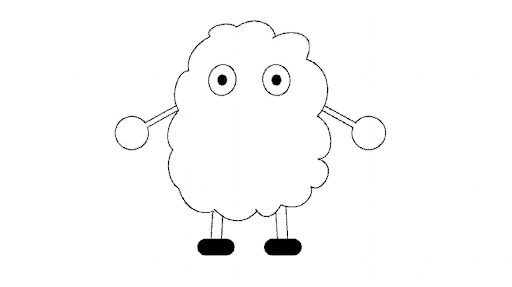 Source: US Patent & Trademark Office (USPTO)
Below, we dive into Sony's vision of a companion robot — and why it matters.
download the 12 Tech Trends To Watch Closely In 2022 report
Download our full report to find out the top trends poised to reshape industries in 2022.
HOW THE PATENT WORKS
Sony's patent describes 2 scenarios for its companion robot.
The first is virtual. A user, wearing a head-mounted display (HMD), could simply turn to the side and see the virtual robot sitting on the couch, viewing the content alongside them.
The second scenario abandons the virtual gear, instead proposing an actual robot that, in its most advanced form, could sit, gesture, and move on its own. The robot would be linked to several other devices, such as a mounted camera and sensors.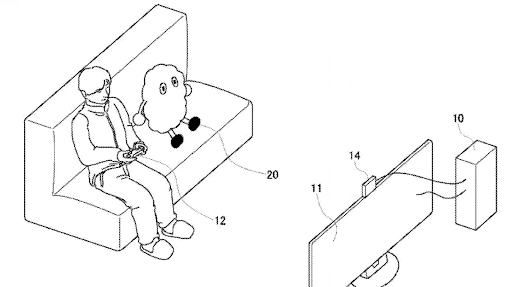 Source: USPTO
By analyzing a feed of data from the camera and sensors, the robot would pick up on the gamer's verbal, paralinguistic (e.g., speed, volume, and tone of voice), and nonverbal cues, as well as the user's sweat and heart rates.
The system would categorize these inputs based on feeling indexes, such as joy, anger, love, and surprise.
The robot would then respond in real-time through speech and gesture, such as by throwing its arms up in celebration or commiserating after a harsh loss.
Source: USPTO
Like a true friend, the robot would adapt its behavior not only to a user's mood, but also to how a user treats the robot. If the user is slow to charge its battery when low, or if the gamer gets upset and kicks or pushes the robot while playing, the robot would start to "react against the user." This is meant to encourage attention and friendliness from the user as well as foster a more realistic, human-like friendship.
WHY IT MATTERS
Sony's vision for its robot companion expands beyond gaming — and beyond the couch. 
The patent details use cases for the robot that aren't limited to gameplay, including watching movies, television shows, and the like, because "the user may enjoy content more by viewing the content with the robot as compared to the case of viewing it alone." 
On top of that, if the robot observes that the user is "living an irregular life" — such as if the user is staying up late at night to play video games — it may prompt users by saying, "Let's go to bed soon." This sets up the robot to have a more deeply integrated position in users' lives, beyond turning on the TV. 
As the patent describes,
"The relationship between the user and [the robot] is managed in the same manner as the human relationship in an actual human society. … [A] good relationship is generated by coming in contact with each other with consideration for each other. If one is not considerate, the other will not be able to be considerate."
Already, applications of pet robots have proven successful in elder care, and this is not Sony's first attempt at building a robot companion for adults. 
Aibo, a robot dog introduced in 1998, developed a small but loyal fanbase of users, despite carrying a nearly $3,000 price tag. However, production has sputtered in the 2 decades since.
Nevertheless, Sony's "feeling deduction unit" could advance the company's strategy in the $34B companion robotics industry by taking advantage of cutting-edge wearables, VR, and AI tech.
If you aren't already a client, sign up for a free trial to learn more about our platform.