This Series C round brings Solv Health's total funding to $95.1M. Here are the top-line bullets you need to know.
Solv Health, a same-day healthcare and telehealth provider, has raised $45M in a Series C. The round drew participation from Acrew Capital, Corner Ventures, Benchmark, and Greylock Partners.
How's the company performing?
San Francisco-based Solv Health helps patients connect with healthcare providers and facilitates the booking of same-day consultations — both in-person and online. The company equips healthcare providers with technology that helps improve service quality.
Solv Health has collaborated with organizations like Pediatrics Urgent Care, City Doc Urgent Care, MedStar Health, ProHealth Urgent Care, and MultiCare.
The company has catered to more than 27M patients since its launch in 2016.
Solv Health established an Industry Advisory Board to work with its leadership team and board members to boost business growth.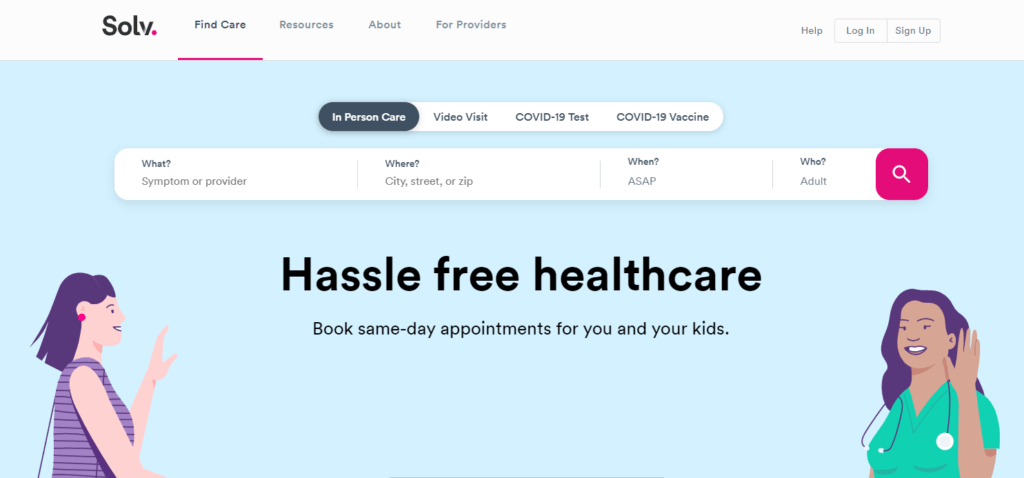 Source: Solv Health
Why does the market matter?
The global patient engagement solutions market is projected to grow at a CAGR of 14.09% and reach a value of $51.65B by 2028, according to BIS Research.
The Covid-19 pandemic has increased the adoption of digital healthcare solutions, as they allow for the provision of remote care and can help reduce the stress on healthcare institutions.
Governmental bodies are actively engaging in transforming healthcare practices through the introduction of digital technologies.