Solidus Labs will use the funding to expand its offices in Tel Aviv and London. Here are the top-line bullets you need to know.
Solidus Labs, a cryptocurrency surveillance and risk monitoring software firm, has raised $20M in a Series A. The round drew participation from Evolution Equity Partners, Hanaco Venture Capital, Avon Ventures, and FTX Exchange, among others.
How's the company performing?
New York-based Solidus Labs is a surveillance platform that allows digital asset firms to investigate, detect, and report market manipulation in cryptocurrency trading platforms.
The company reports a 400% increase in demand for its platform since January 2020, including a 10x interest spike from governments and financial institutions.
Solidus Labs currently employs 30 people.
Its customers include Bittrex, AAX Exchange, Rialto, and Bequant, among others.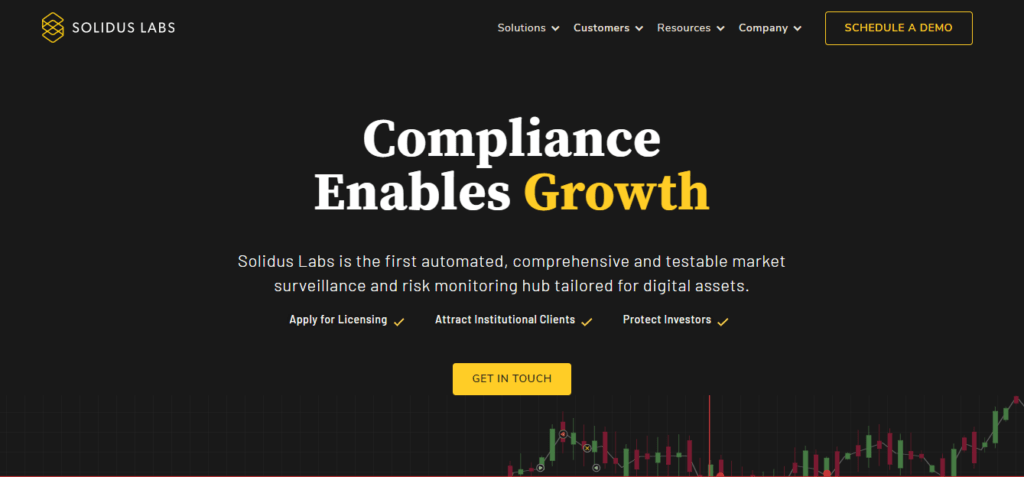 Source: Solidus Labs
Why does the market matter?
The cryptocurrency market is expected to grow at a CAGR of 7.1% and reach $2.2B by 2026, according to Markets and Markets.
The application of cryptocurrency across areas like peer-to-peer payment, remittance, e-commerce and retail, and media & entertainment is driving the growth of the market.
Increasing global scrutiny and an appetite for risk-mitigating tools across cryptocurrency assets are contributing to the growth of the surveillance sector.