Also covered are SoftBank in the global ride-hailing market, China's electric vehicle boom, and more.
Today's client note reveals how Uber and Didi are no longer the kings of ride-hailing, and more:
The rise of the retail robots
6 River Systems, founded by former members of the Kiva Systems team, closed a $25M funding round earlier this month with investors such as Norwest Venture Partners and Menlo Ventures participating. (Kiva Systems, if unfamiliar, was acquired by Amazon for $775M in March 2012 — a 7.75x price/sales multiple.)
6 River highlights the recent boom in the robotics space.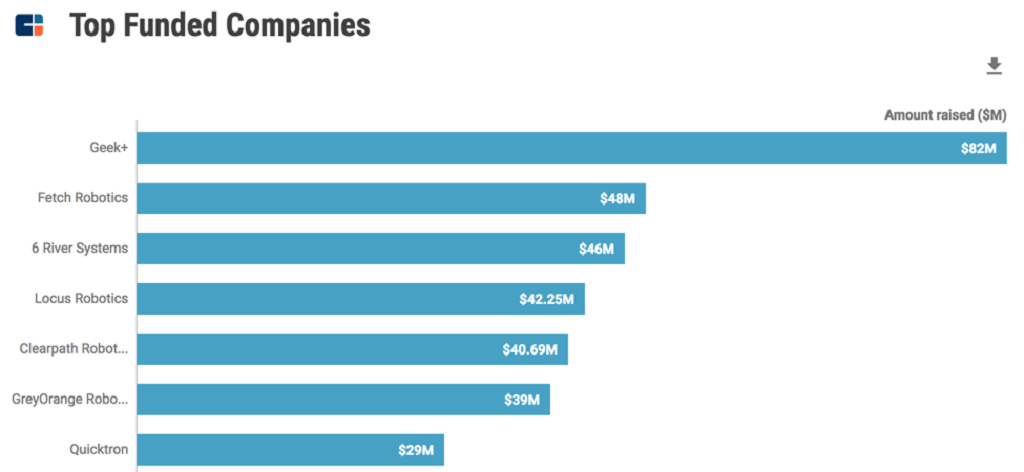 Investor bullishness on the space has climbed, with an emphasis on supply chain, logistics, and warehousing robots that can help other retailers increase efficiency in their battle with Amazon.
A quick look at 6 River Systems' competitors highlights a long list of companies that are attacking similar areas in fulfillment, warehousing, and logistics.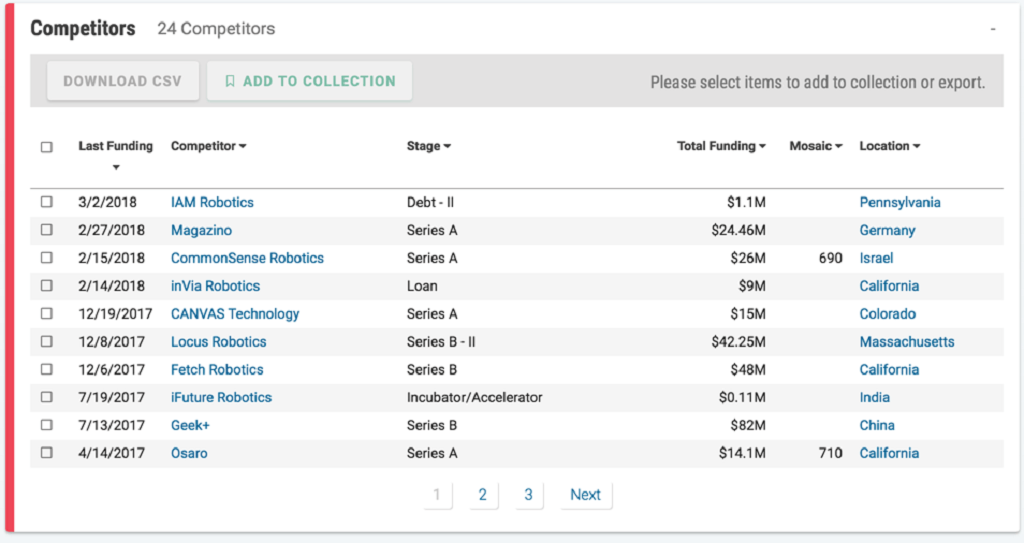 One wild card in this area is whether Amazon will go on the offensive against some of these companies with its IP portfolio. Kiva Systems had a number of patents in the area (see sample below), and Amazon is prolific in the volume and diversity of patents it files for and ultimately receives.
For investors in the space, the IP considerations are very real given the advantages Amazon has built up through the use of these robots in its fulfillment centers and its likely desire to protect those advantages.
Of course, companies like 6 River are also developing their own IP, as this patent search on CBI highlights.
More later this week on robot valuations. Stay tuned.