Also covered are Discovery Communication's plan to build IP and how Boxed is taking on Costco.
Today, we discuss protein, chai, gambling, SoftBank's unruly portfolio company, and more, including:
You got beef? Clean meat is catching up to plant protein (sorta)
While plant protein has garnered a great deal of media attention and funding, the news trend chart below shows that interest in clean meat (aka cultured meat or in vitro meat) is catching up.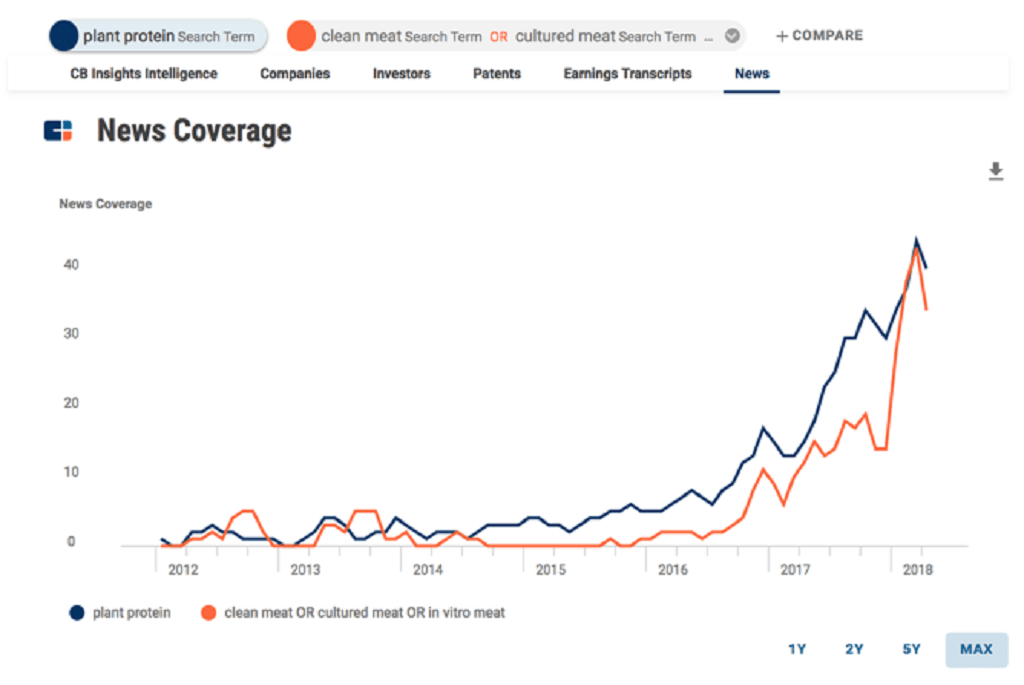 Despite the attention shift, money is still not flowing to clean meat.
In the plant protein world, there are a host of well-capitalized players with emerging brands, including: