As SoFi launches its new bank account-like offering, can "emotional benefits" help it compete in a crowded landscape?
The battle to be the next bank is well underway.
From giants like Amazon offering a growing list of debit and credit cards to fintech upstarts like Square awaiting the results of its bank charter, tech companies are increasingly looking to offer banking (or banking-like) services.
Now, after withdrawing its banking charter in October 2017, SoFi is getting back into the game, with yesterday's beta launch of its SoFi Money product.
SoFi Money is a "high-interest deposit account" that allows users to make payments, deposit checks, transfer funds, get a debit card, and even gain access to complimentary career coaching and community resources.
The product is the first major launch of SoFi CEO Anthony Noto who was newly appointed in March 2018.
Speaking to the Wall Street Journal's Peter Rudegeair at CB Insights' Future of Fintech event, Noto highlighted the importance of building relationships with customers in order to compete with the increasing offerings in the banking space.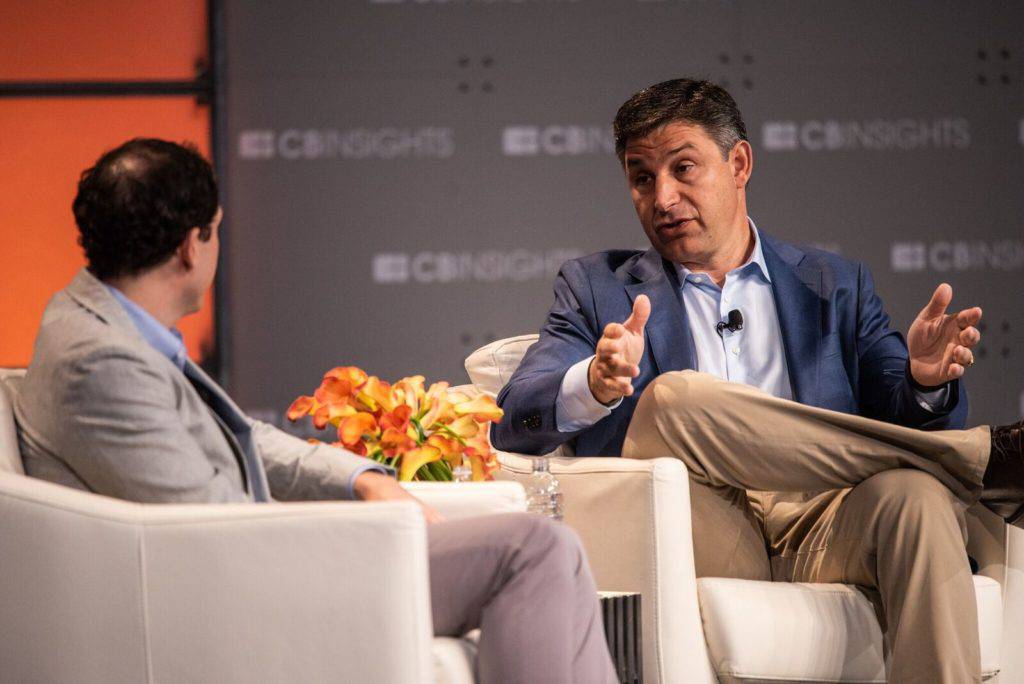 "SoFi Money is the first product that is really going to allow us to have a significant daily relationship [with the company]," he explained, noting that the ease of the mobile platform would be key to differentiating SoFi from traditional (slower-moving) banking institutions.
Millennial customers have 5 core money functions, according to Noto: borrow, pay, save, invest, and protect. To build daily relationships with these consumers, SoFi aims to facilitate these activities in a way that is intuitive and fast.
"There's no reason it takes 5 or 6 days to approve a loan; it should take 5 or 6 seconds. There's no reason that funds aren't available for 5 or 6 days; it should take 5 seconds. There's no reason that it takes a month to do securitization; it should take an instant."
"We'll continue to iterate and innovate around fast," Noto said.
In offering speedy, mobile, around-the-clock service, Noto aims to make SoFi a seamless, routine part of consumers' day-to-day lives, rather than another clunky account to manage.
The company will further personalize its service by leveraging users' data to offer advice on discretionary saving, investing, and borrowing.
Speed, mobile, and leveraging data are strategic initiatives, but all feed into the same overarching goal: making customers feel good about their money, in order to build the kind of relationship that repeatedly drives users back to SoFi.
SoFi's top differentiator is that it's "helping [consumers] achieve a rational benefit" — such as saving $30K, paying off student loans, securing a first mortgage — "[and] doing it in a way that also drives an emotional benefit."
Specifically, making customers feel like they are in control of their finances by making their money easy to manage and SoFi's tools intuitive to navigate.
With large traditional banks increasingly offering mobile apps, and tech-savvy players like Amazon and PayPal entering the banking scene, SoFi faces competition from larger and better-resourced players. As mobile capabilities and fast transaction speeds become the norm, rather than differentiators, the ability to engage customers emotionally — if well executed — could become  an important competitive advantage.
If you aren't already a client, sign up for a free trial to learn more about our platform.