The Social Capital co-founder says it's time to rethink the mechanics (and business models) of social media sites.
Chamath Palihapitiya isn't backing down.
Following 48 hours of media attention for his contentious comments about social media "ripping apart the social fabric of how society works," the Social Capital co-founder and former Facebook exec discussed his take on stage Wednesday at CB Insights' A-ha! conference.
Speaking with moderator Mark Milian of Bloomberg, Palihapitiya said that his original remarks weren't meant as a direct indictment of his former employer.
Nonetheless, he said social media sites do "sit on top of a business model that allows us to conflate and confuse truth and popularity."
Palihapitiya's comments came just a day after Facebook issued a direct response to criticisms made by the VC at a recent Stanford University event, where he expressed "tremendous guilt" about the company he helped make. (Before co-founding Social Capital, Palihapitiya was Facebook's vice president for user growth.)
On-stage at A-ha!, Palihapitiya called Facebook an amazing company and said that the impact of social media to date has been "mostly overwhelmingly good."
But he told Milian that it's time to "pick apart the nuances" of social media as it continues to evolve and as more and more individuals rely on tools like Facebook for confirmation of their ideas and biases.
"Maybe years ago the context of what was awkward or uncomfortable [about social media] was cyberbullying," said Palihapitiya.

"But from 2016 on, we know that the small percentage of things that can go wrong can be much more insidious."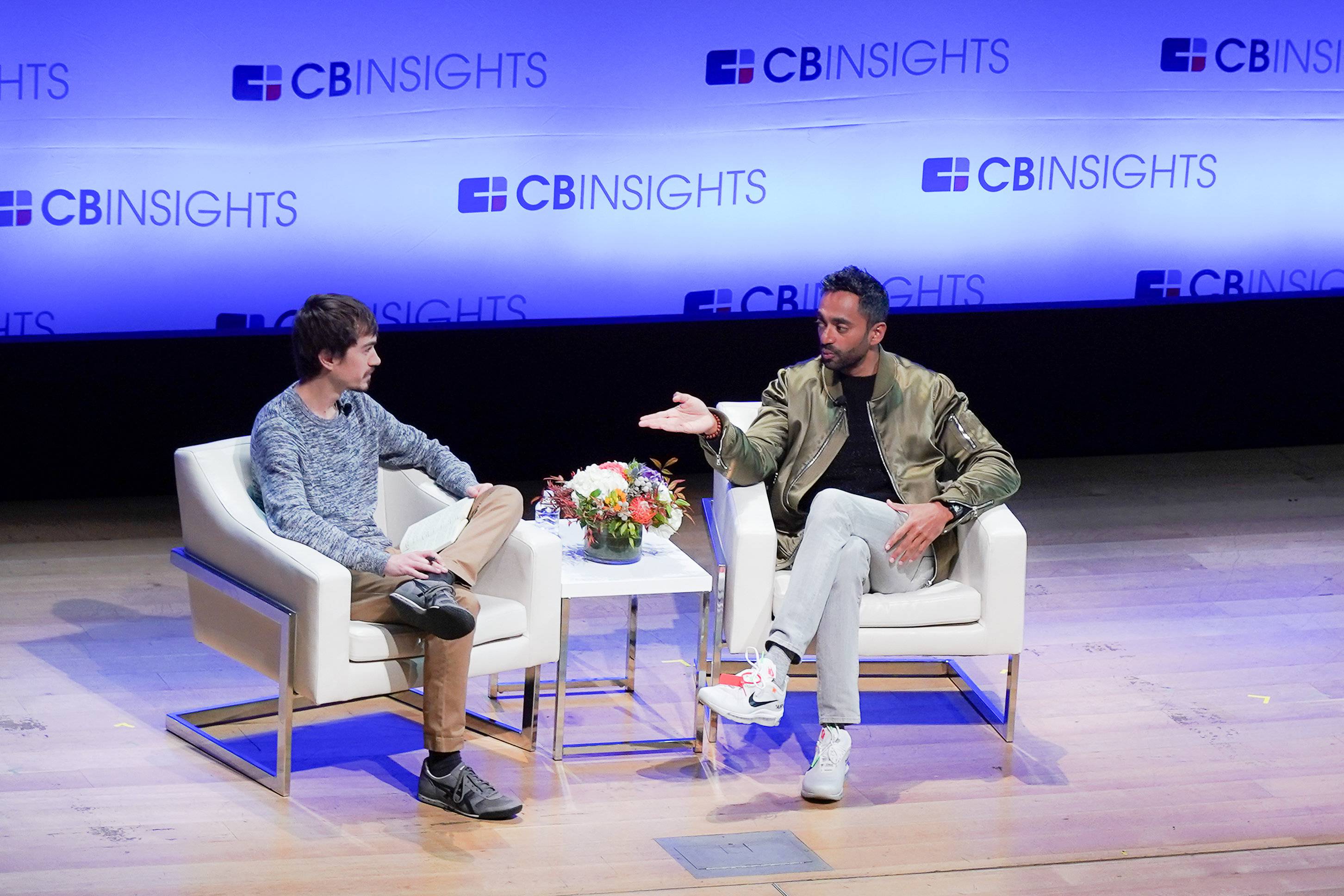 So how can the social media sites startups in Social Capital's portfolio be less "insidious"?
Palihapitiya said he knows that he doesn't know the answer – in part because the space is so rapidly evolving that no one knows what questions and problems are coming for his social media entrepreneurs. (He sees it as his job to "coach them" to respond quickly as problems arise.)
At large, however, he sees the underlying revenue model of social media as exacerbating its problems.
Unlike enterprise software businesses, which are developed in response to the needs or requests of actual buyers/users of the product, social media businesses are financed by advertising. Palihapitiya sees that as problematic, since it separates user engagement from monetization.
Comparing social media to earlier innovations like television, print media, and music, Palihapitiya says that determining the "boundaries" around social media will demand collaboration between companies, government bodies, and content consumers alike.
And as those boundaries are drawn, Palihapitiya will continue to keep a high profile – though he may try to soften his approach in the future.
"For the most part I think I say what other people are thinking, but I have to do it in a more constructive way," said Palihapitiya. "This press cycle [around the recent comments] has been completely unnecessary… it should be about the conversation I'm starting about social media, not about me versus Facebook."
---
Read about Palihapitiya's A-Ha! comments on innovation, inclusion, and the "great unwind of the venture aristocracy" by clicking here.
If you aren't already a client, sign up for a free trial to learn more about our platform.