The investor views his firm's focus on diversity & inclusion as key to reshaping venture capital. Others are stuck in the past.
"Massively overrated" VC firms are only offering a limited embrace of diversity, according to Social Capital CEO Chamath Palihapitiya, speaking at CB Insights' A-Ha! Conference this week. Their efforts to date have been little more than a "small iteration on the past."
But the firms that embrace diversity and inclusion in a systemic way will change venture capital for the better … because the minority leaders who rise up inside those firms will "rip them apart from the inside," said Palihapitiya.
"We're in Chapter 1 of the great unwind of the venture aristocracy. And at the end of Chapter 1 is the great capitulation of the historical firms."
Palihapitiya says that traditional VC firms' limited efforts to "stuff the box" with nontraditional candidates to date has been equivalent to the "newspapers selling more print ads while Google was being created."
In this scenario of course Social Capital is Google. And firms like Andreessen Horowitz and Kleiner Perkins (which his former partner and co-founder Mamoon Hamid recently joined as General Partner)?
"That class is the newspapers."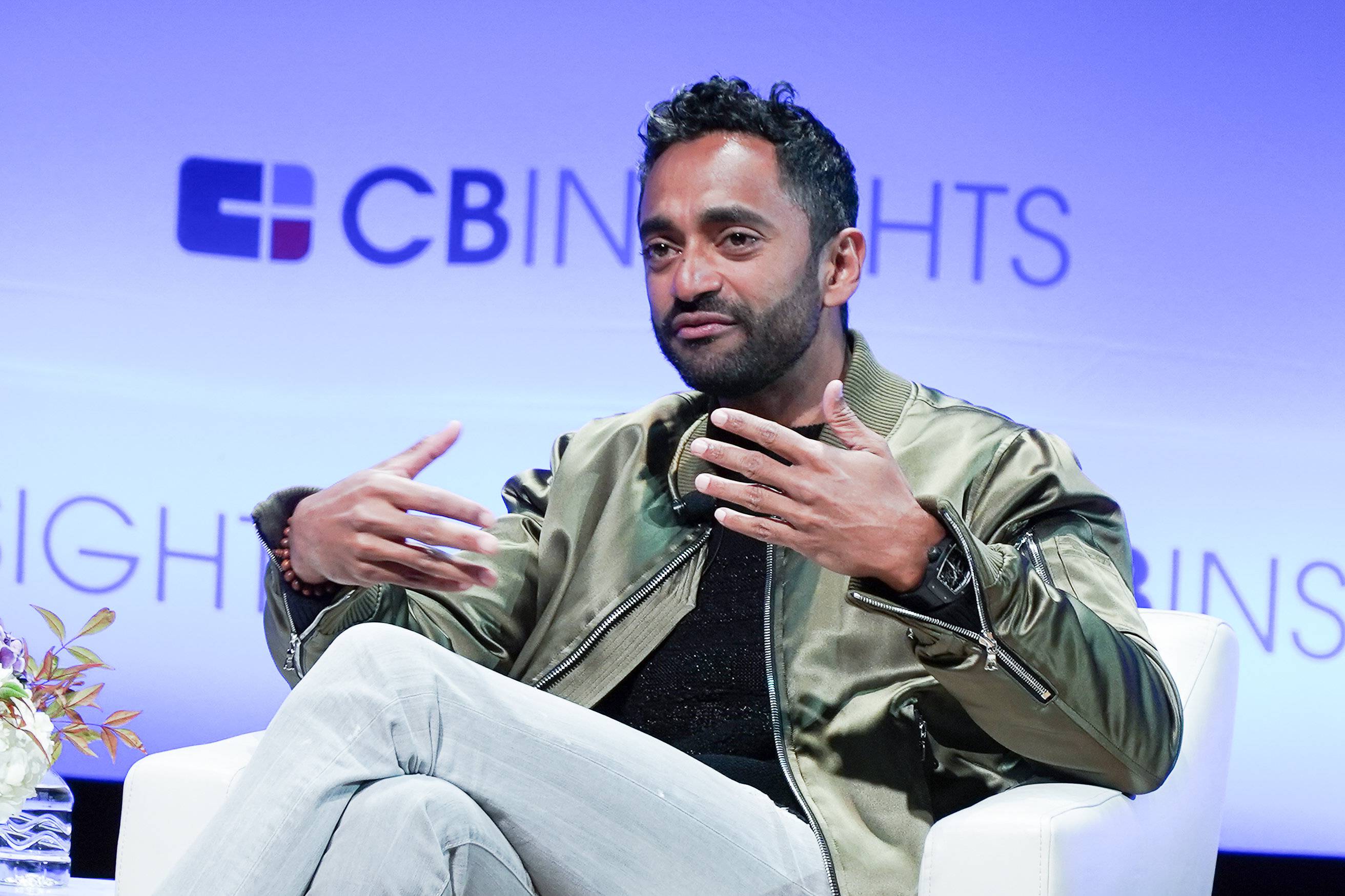 To keep Social Capital at the forefront of VC and "human capital" innovation, Palihapitiya is bullish about the economic inclusion of underserved entrepreneurs.
That initiative includes the firm's recently launched Capital-as-a-Service (CaaS) arm, which Social Capital is using to complement its venture business by making small investments in applicant startups located anywhere in the world, sight unseen.
From more than 5,000 applications for funding in 7 months since launch, Social Capital has written about 100 checks. Next year, they hope to make 1,000 investments – with ambitions of making up to 10,000 CaaS deals per year through the next decade.
How will they fund 10,000 deals per year?
Since a chief aim of the CaaS initiative is welcoming nontraditional founders into the US venture ecosystem as a "path to economic stability," Palihapitiya thinks that a number of philanthropic, government, and private organizations will want to participate.
"Think of all the sources of capital who may want to enable people who can take control of their own futures," he said.
Palihapitiya (who is a co-owner of the Golden State Warriors) framed much of his inclusion argument in sports terms, likening entrepreneurial inclusion to recruiting top free agents to help America stay a "championship team."
He also remarked that getting new players "into the game" has grown remarkably difficult in the last year, since "people don't want to come here," given the U.S. political environment.
And that's a shame, according to Palihapitiya, because "great entrepreneurs exist all over the world."
"We're now in this era of 'free agency' with one hand tied behind our backs," he said. "And that was totally and completely avoidable."
---
Read about Palihapitiya's A-Ha! comments on social media business models (and his recent Facebook controversy) by clicking here.
If you aren't already a client, sign up for a free trial to learn more about our platform.