Smart money investors are backing cybersecurity startups helping to protect everything from enterprise clouds to connected cars.
Investors are participating in record-high deals to cybersecurity startups.
Cybersecurity deals reached a new peak in 2018, with $7B+ invested across 617 deals. So far in 2019 investors have participated in 316 deals worth $6B+.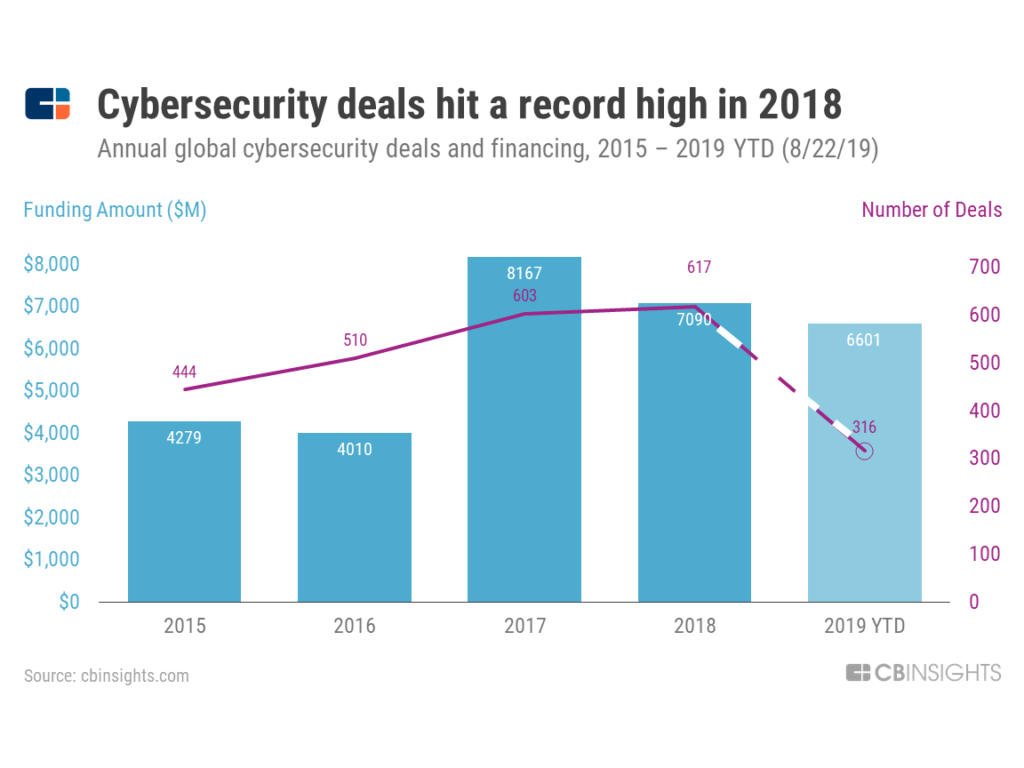 Smart money VCs, especially, are showing an interest in the fast growing cybersecurity market across a number of categories.