Healthcare Smart Money investors are backing startups that help Americans navigate complex health plans, gain access to alternative coverage, and simplify payment models within the private health insurance sector.
For years, the US healthcare system has been plagued by challenges including operational inefficiencies, slow product innovation, and outdated business models. 
For consumers specifically, understanding, identifying, and choosing appropriate health insurance plans and benefits has been an increasingly complex process.
Top healthcare investors — like Founders Fund and Venrock — are jumping on the opportunity to invest in companies like Grand Rounds, Devoted Health, and Centivo, many of which are looking to simplify this process from streamlining benefits management to optimizing medical billing. 
Further, the Covid-19 pandemic caused millions of Americans to lose their jobs, with July seeing 16M unemployed. Since most US health insurance policies are linked to employment, the crisis left millions uninsured — an issue becoming top of mind for the healthcare industry.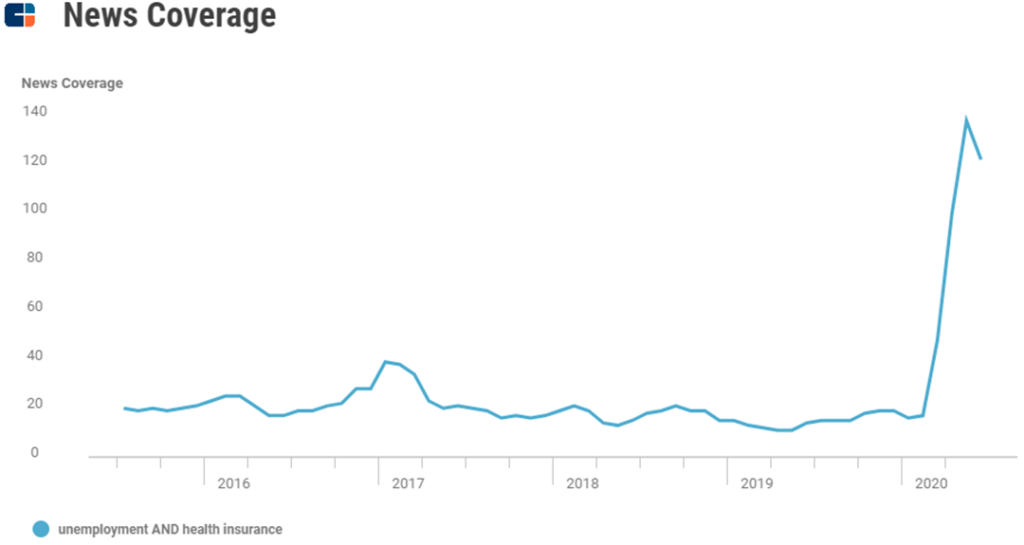 Using the CB Insights platform, we examine where healthcare Smart Money investors see potential for health plans and benefits management companies, and what that may mean for the future of the industry.
For more on our 25 healthcare Smart Money VCs, please see the explanation and full Smart Money list at the bottom of this post.
MOST ACTIVE HEALTHCARE SMART MONEY VCS IN HEALTH PLANS & BENEFITS MANAGEMENT
The health plans and benefits management space has received a total of $9.3B in funding across 314 unique deals since 2015.
Healthcare Smart Money VCs have invested $4.9B in the space since 2015, with $553M in funding across 5 deals so far in 2020. 
Founders Fund is the most active healthcare Smart Money VC with 15 unique deals, and is followed by Venrock and Kleiner Perkins, each participating in 12 deals.
New Enterprise Associates (NEA) comes in third place with 11 deals, and General Catalyst and F-Prime Capital come in fourth and fifth place, with 9 and 5 deals, respectively.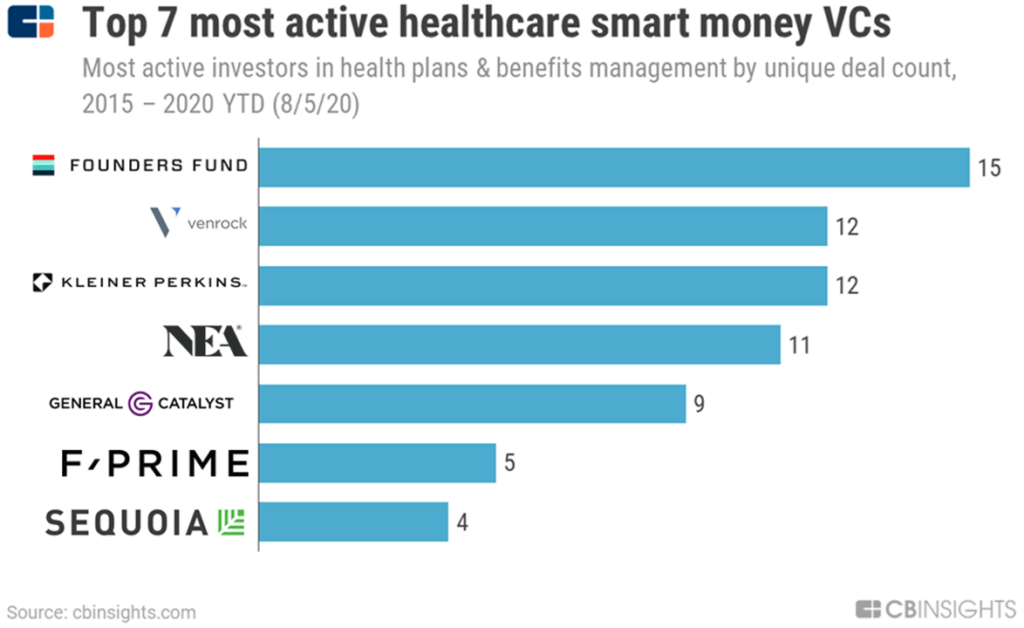 In particular, Founders Fund has concentrated 53% of its deals within this cohort between health insurer Oscar Health and benefits administration platform Collective Health, participating in 3 and 5 deals, respectively. 
Kleiner Perkins and Founders Fund both recently participated in a $145M Series B round for Rippling, a benefits administration platform, in Q3'20.
EMERGING THEMES
These 7 healthcare Smart Money VCs have been placing bets across benefits plans & administration, alternative health plans, and financial management since 2015.