Smart Money investors are backing construction tech startups that are automating and digitizing complex processes in the construction industry. We analyze recent investments to identify where they see emerging opportunities in the space.

The majority of CB Insights Smart Money investors, 17 out of 25, have placed bets on construction tech startups since the beginning of 2015.
However, Smart Money deal activity in construction tech has been unsteady over this period, falling from a peak of 13 deals in 2015 to only 4 in 2018, before partially rebounding last year.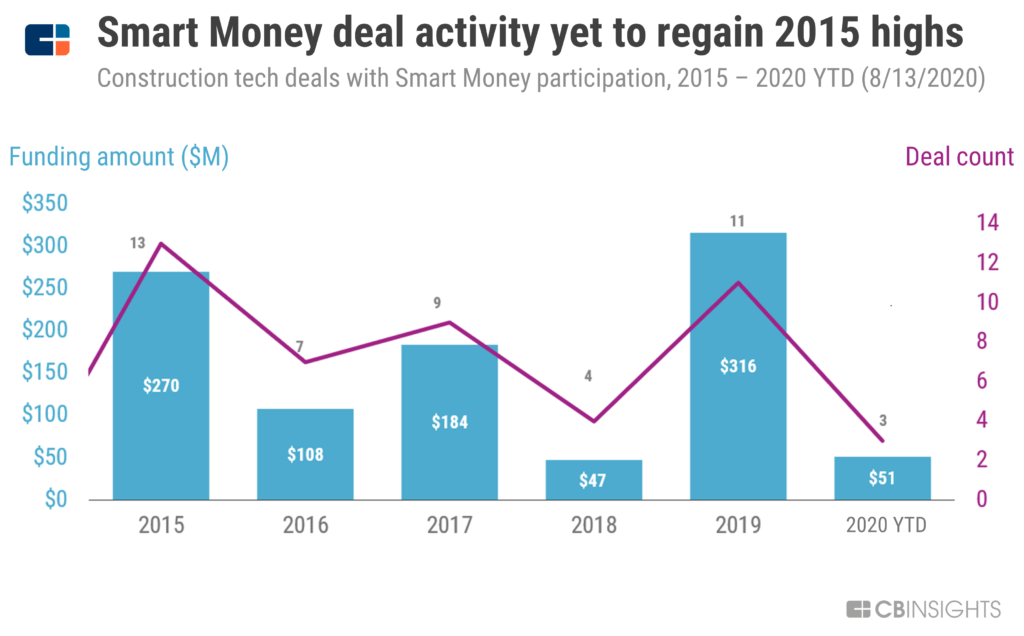 With the $11T construction market going through a period of tech-driven transformation, we mapped out where Smart Money VCs have invested in construction tech since 2015 to identify where they see opportunity in the space.
Our definition of construction tech includes companies that are leveraging software, robotics, or other technologies to digitize, automate, or orchestrate construction processes.