Smart gun technologies range from fingerprint-enabled gun locks, to smart gun storage devices, to enhanced guns that alert owners when they are moved.
American manufacturers are producing over 8M firearms annually — mostly handguns and rifles — according to the latest report from the Bureau of Alcohol Tobacco and Firearms.
Gun violence in America and recent tragedies are prompting both the public and private sector to looks for innovative solutions to make guns safer.
Using CB Insights data, we identified companies leading the charge for better and safer guns. Some are offering biometric identification solutions that prevent gun theft and unauthorized use, while others track a gun after it is fired, enhance gun locking systems, and more.
---
Yardarm Technologies
Yardarm Technologies offers The Yardarm Sensor that connects firearms to a cloud service and provides real-time geo-location and other use data to give law enforcement, private security, the military, and other organizations the ability to track and monitor their firearms in real-time. The company has raised $3.1M in private equity.
---
ZORE
ZORE's IndieGoGo campaign generated $568,000 in funding, selling over 4,200 ZØRE X gun-locks in 60 days. This company is on its way to scaling the development of a cartridge-shaped gun lock that allows quick access and offers motion-activated tampering alerts.
---
Simtek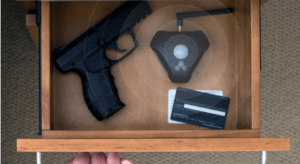 Simtek has developed a smart sensor to help gun owners monitor their guns regardless of how the weapon is stored. A smart sensor called Duo uses cellular-based light and motion sensing technology to alert the gun owner when his or her storage space is accessed. The startup secured $150K in debt financing in 2017.
---
Sentinl
IDENTILOCK made by Sentinl is a biometric fingerprint scanner that fits securely over the trigger of a firearm to prevent accidental or deliberate misuse. Sentinl raised a $100K grant from Macomb Community College, and won $30K in the Accelerate Michigan Innovation Competition in 2016.
---
The Gun Box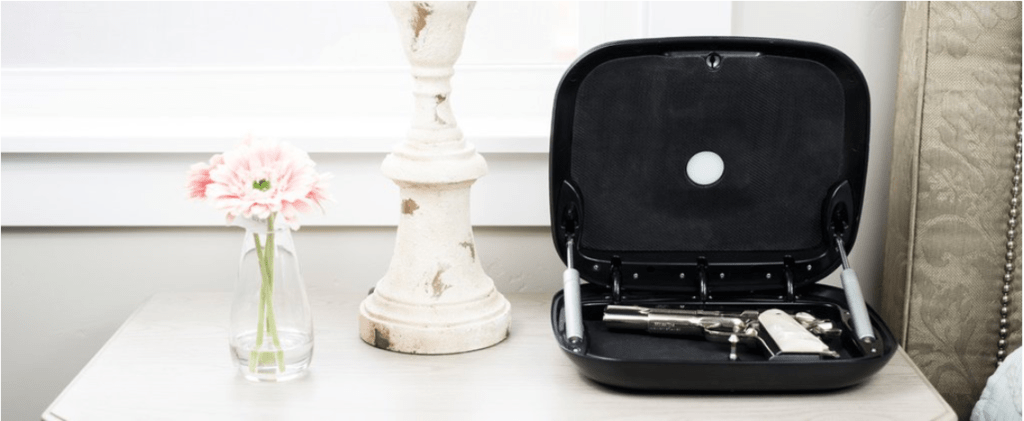 The Gun Box stores handguns safely and securely, and provides owners rapid access when required. The technology leverages bluetooth, biometric, and RFID scanners to offer customers multiple options for opening the box, as well as an audible alarm attached to a accelerometer that will sound if the box starts moving. The Gun Box launched after raising $140K on Indeigogo in 2013.
---
iGun Technology Corp.
The iGun is an access control system for firearms in which users wear a ring that unlocks the gun's ability to fire. When the iGun senses that the ring is near enough, it compares a unique code from the ring to the gun and if there's a match, the system actuates a mechanism to unblock the trigger. The company won a $100K grant in the Smart Tech Challenges Foundation Firearms Challenge.
---
GunGuardian
GunGuardian makes what it calls the Hybrid Trigger Shield (HTS). It is a manually closed, spring-loaded sheath that hides the gun's trigger from unauthorized users. The sheath will only uncover the trigger when the correct biometric signature is read via the fingerprint reader or if the correct security code is entered. HTS also allows for GPS tracking of the guns on which it the tech is installed. The company won a $30K grant in the Smart Tech Challenges Foundation Firearms Challenge.
If you aren't already a client, sign up for a free trial to learn more about our platform.