Also covered are why Samsung dominates 5G, AT&T's startup bets, and how big food brands are innovating.
Today, we're talking about fake news, social networks, Slack vs Microsoft, Alex Jones, and more, including:
Any Slack challengers out there?

Samsung is quietly dominating 5G

Is Pinterest the anti-social network?

How AT&T is investing in the future

Food & beverage brands formalize innovation
So what Slack alternatives are there?
With last week's unexpected sale of Atlassian's HipChat IP to Slack, it looks like Slack is in prime position to take on Microsoft and its Teams product. Are there any other upstarts poised to take on Slack?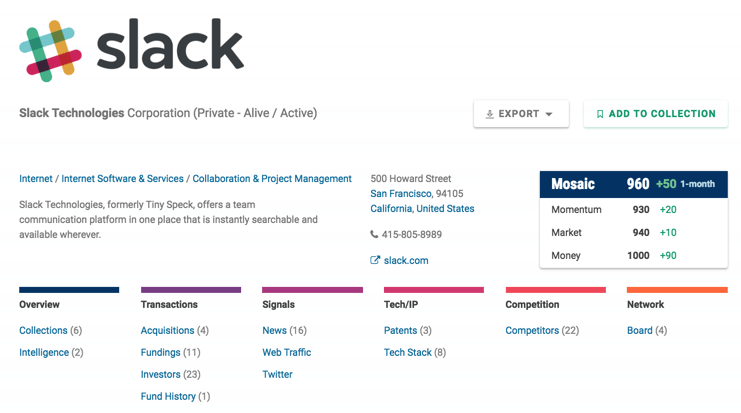 When the news broke last week, the CB Insights team (which uses HipChat) immediately took interest in this question. So if anyone has strong opinions on this, we'd be interested in your views…
First, it is worth noting that there is no upstart player that comes close to Slack in terms of valuation ($5.1B) or financing ($800M+), so it may very well be a Slack vs Microsoft battle (or some other well-capitalized tech behemoth could jump into the fray).