With the acquisition, Siemens plans to expand its Smart Infrastructure offering. Here are the top-line bullets you need to know.
Siemens, an industrial manufacturing company, has acquired Brightly, a maintenance asset management software provider, from Clearlake Capital Group, for $1.88B. Siemens plans to pay $1.58B in cash upfront and an additional $300M in cash earn-out payments.
WHO ARE THE PARTIES TO THE DEAL?
Brightly: North Carolina-based Brightly develops software that collects building sensor data to predict when maintenance will be needed. The company expects to achieve $180M in revenue in 2022. Brightly has more than 12K customers and over 700 employees worldwide. It has addressed 400M work orders to date. The company has offices in the US, the UK, Canada, Australia, and India.
Siemens: Germany-based Siemens is an industrial manufacturing company that provides electrification, digitization, and automation solutions. The company reportedly generated nearly $65.6B in revenue in FY'21. It is currently supported by around 303K employees worldwide.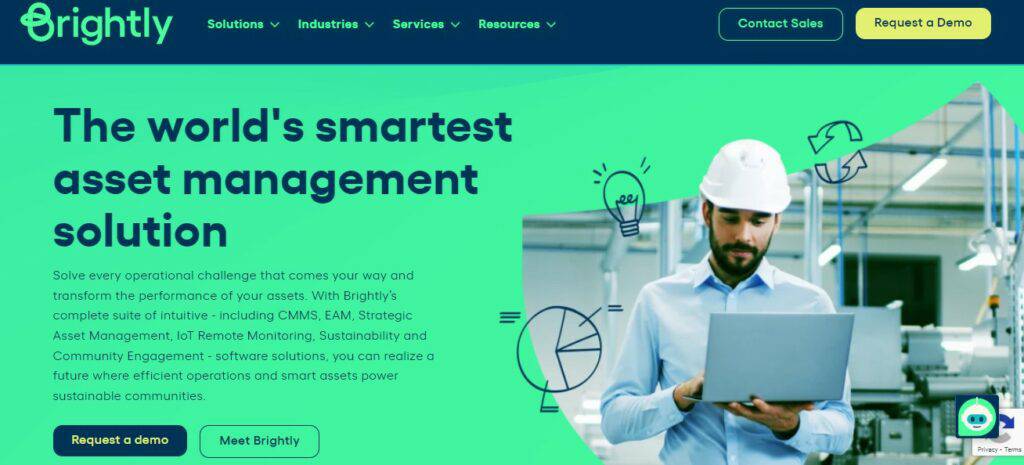 Source: Brightly
WHY DOES THE MARKET MATTER?
The global asset management market is expected to reach a value of $1.29T by 2027, growing at a CAGR of 25.9%, according to Grand View Research.
Enterprises are increasingly turning to these solutions to optimize resource utilization, streamline operations, and cut costs.
Advancements in technologies like artificial intelligence (AI), augmented reality (AR), internet of things (IoT), predictive maintenance, and digital twins have contributed to growth in this market.