This round brings ShopUp's total funding to $100.7M. Here are the top-line bullets you need to know.
ShopUp, a full-stack B2B commerce platform, has raised $75M in a Series B. The round drew participation from Valar Ventures, VEON, Prosus Ventures, and Sequoia Capital India, among others.
HOW'S THE COMPANY PERFORMING?
Dhaka-based ShopUp provides B2B e-commerce services to small businesses.
The company's products include Mokam (a B2B ordering app), REDX (a third-party logistics platform), and Baki (the company's buy-now-pay-later product).
ShopUp provides over 500,000 customers access to 10,000+ products on its Mokam platform. REDX has delivered over 50% of Bangladesh's 3PL e-commerce shipments since the onset of the pandemic.
ShopUp's sales have grown 13x and shipment volumes on its app have grown 11x over the past year.
The company operates in Bangladesh and India.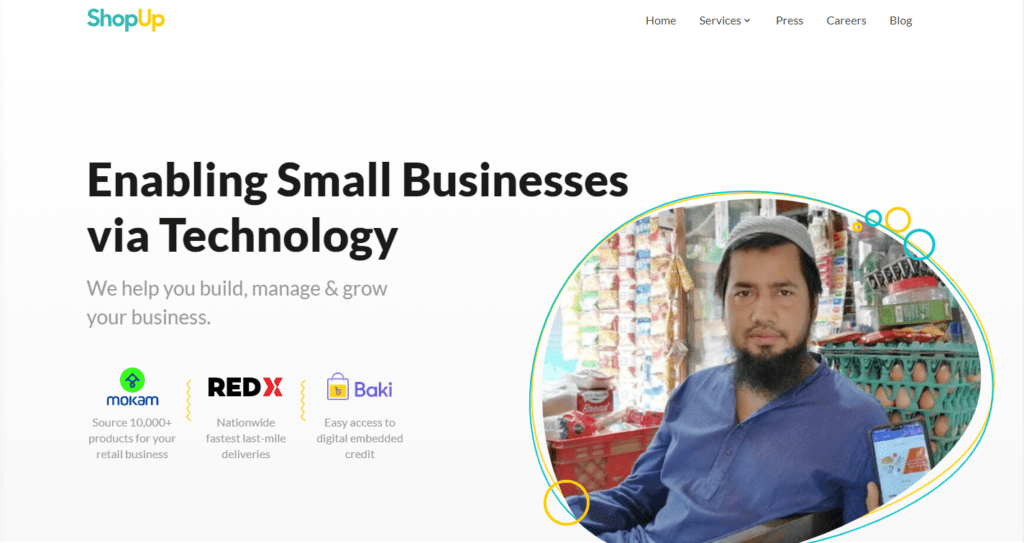 Source: ShopUp
WHY DOES THE MARKET MATTER?
The global B2B e-commerce market is projected to grow at a CAGR of 18.7% to reach a value of $25.65T by 2028, according to Grand View Research.
Several vendors from high-performing economies have adopted digital transformation initiatives to ensure smooth operations, which has led to a growing demand for technologies to help manage online shopping operations, payments processing, and more.
The Covid-19 pandemic and subsequent rise in the volume of online purchases have contributed to e-commerce market growth.