While Shopify is not a very active investor or acquirer, its partnerships reveal its strategy for serving buyers and merchants as well as battling Amazon.
Management guru Peter Drucker once said, "Tell me what you value, and I might believe you. But show me your calendar and your bank statement, and I'll show you what you really value." 
Indeed.
Resource allocation (time and money) reflects what you value and your strategy.  
With this in mind, we dug into Shopify's strategy by using CB Insights' business relationships data to mine the company's 140+ business relationships (its partnerships, licensing, and vendor relationships), and we saw 3 key strategic priorities emerge.  
We cross-checked these strategies with comments made by CEO Tobias Lutke, CFO Amy Shapero, and president Harley Finkelstein on earnings calls to see if executive talk matched their resource allocation walk.
Shopify's partnerships (detailed below) reveal the following 3 key strategic priorities:
Streamlined delivery and logistics

Embedded discovery 

Reduced payments and capital access friction
We previously covered Shopify's expansion efforts — and with these 3 priorities in mind, the e-commerce giant will likely continue to build upon its offers in order fulfillment, marketing and sales channels, and payments and finance.
Strategic Priority #1: Streamlined delivery and logistics
Shopify has been talking about supply chain initiatives and focus (including delivery, shipping, and logistics) at an increasing clip over the past several quarters — as this earnings transcript search highlights: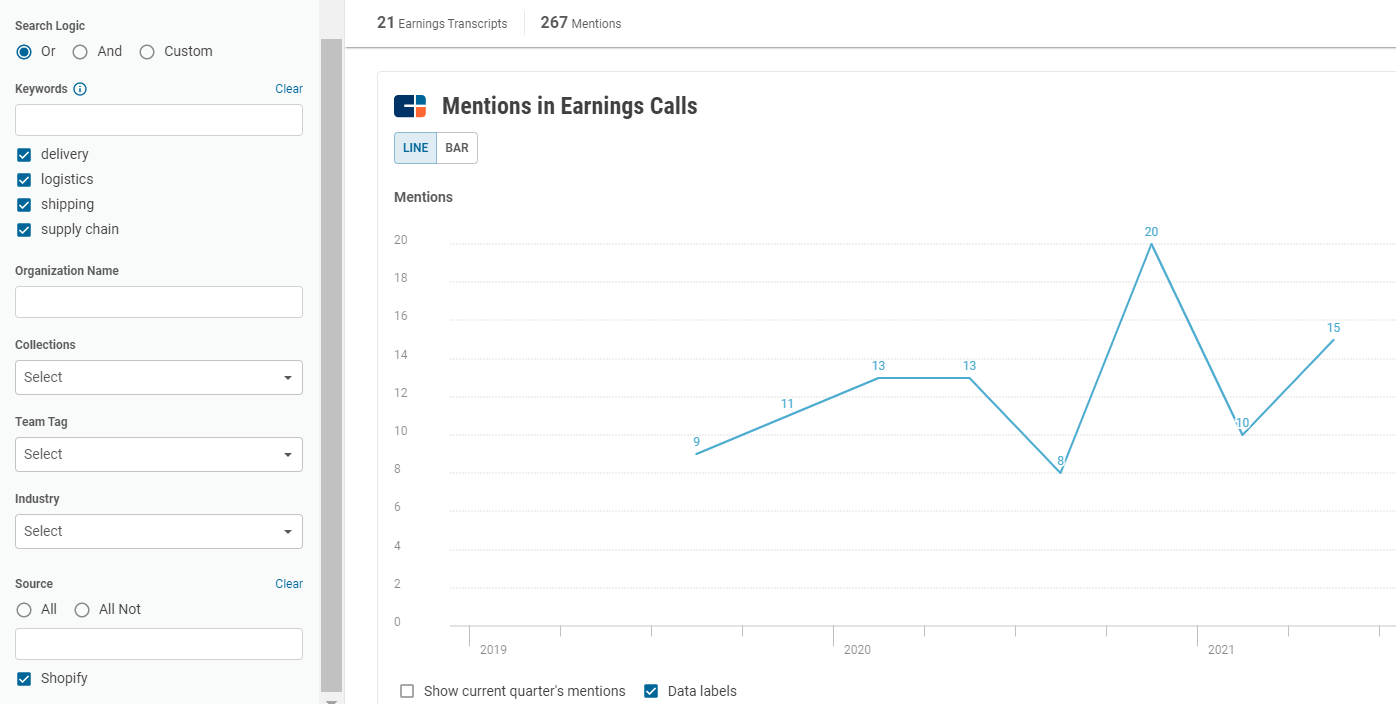 CFO Amy Shapero highlighted the importance of shipping in the company's Q4'20 earnings call — saying, 
"
We plan to invest in building features that will further reduce friction for buyers at more points along the shopping journey from discovery to delivery, creating value for both our merchants and their buyers."
In line with Shapero's comments, Shopify has put resources behind this supply chain strategy, partnering with 7 different companies in the last 12 months as detailed below.