Shiftsmart plans to use the funding to expand into new verticals, such as healthcare. Here are the top-line bullets you need to know:
Shiftsmart, an hourly worker marketplace, has raised $95M in a Series B round that drew participation from D1 Capital Partners, Imaginary Ventures, S12F, and Spieker Partners, among others.
HOW'S THE COMPANY PERFORMING?
San Francisco-based Shiftsmart enables hourly workers to find and apply to jobs, manage their schedules across jobs, and gain access to training.
At present, Shiftsmart serves several government and business organizations, such as the US Census Bureau, Google, Apple, Levi's, Subway, Humana, Airbnb, and Hewlett-Packard.
The startup has doubled its revenue and increased its headcount to 60 over the past year.
Since its inception in 2015, the company has built a network of over 400K workers that spans 50 countries.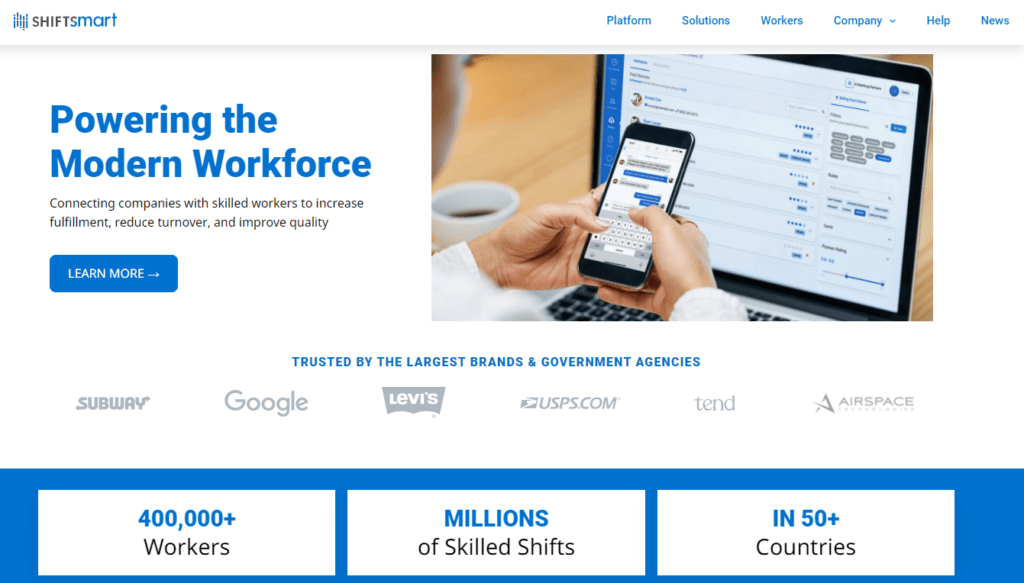 Source: Shiftsmart
WHY DOES THE MARKET MATTER?
The global workforce management software market is expected to reach a value of $10.6B by 2027, growing at a CAGR of 7.82%, according to Renub Research.
The retail, education, healthcare, BFSI, manufacturing, and TMT industries have been increasingly adopting this technology in order to expedite operations and cut costs.
The current labor shortage has increased the demand for solutions to connect employers with prospective employees.