Seemplicity plans to use the funds to enhance its platform. Here are the top-line bullets you need to know.
Seemplicity, a risk reduction and productivity platform for security teams, has emerged from stealth with $32M in funding, including $26M in a Series A and $6M in a seed funding round.
The Series A round drew participation from Atlantic Bridge Capital, Glilot Capital Partners, NTT Venture Capital, Rain Capital, and S Capital, among others. The seed funding was led by S Capital.
HOW'S THE COMPANY PERFORMING?
Israel-based Seemplicity offers cyber-risk and vulnerability assessment solutions. Its platform looks to automate, optimize, and scale risk reduction workflows into a single workspace.
Seemplicity claims that its solution reduces time wasted on manual operations by 80% and shows an increase in remediation throughput by 6x.
The company reports having over 20 clients globally, including Fortune 500 and publicly traded companies.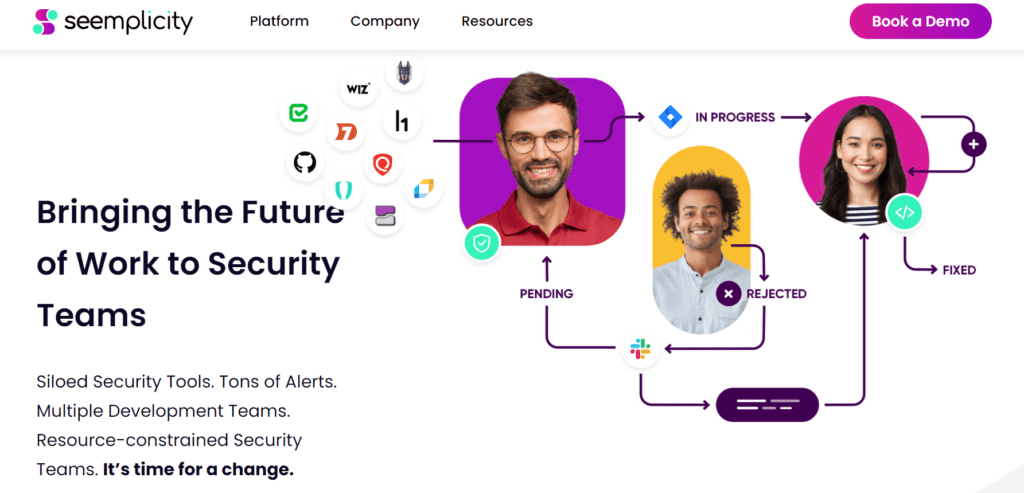 Source: Seemplicity
WHY DOES THE MARKET MATTER?
The global security and vulnerability management market is projected to reach a value of $18.7B by 2026, growing at a CAGR of 6.3%, according to Markets and Markets.
Some of the factors driving the market's growth include: the global increase in vulnerabilities, high costs associated with the lack of security and vulnerability management solutions, stricter regulatory standards and data privacy regulations, and increasing adoption of IoT and cloud technologies.
Funding to cybersecurity companies reached an all-time high of $26.7B in 2021, with early-stage startups attracting more than half of all cyber deals.