The funding will help Scribe Security bring its solution to the market. Here are the top-line bullets you need to know.
Scribe Security, a software supply chain security startup, has raised $7M in seed funding from Elron Ventures, TAL Ventures, and YYM Ventures, among others.
How's the company performing?
Israel-based Scribe Security helps enterprises secure their software across several supply chains.
The company has established open-source repositories with Docker Hub, GitHub, and Debian, among others.
Scribe Security has an office in Tel Aviv.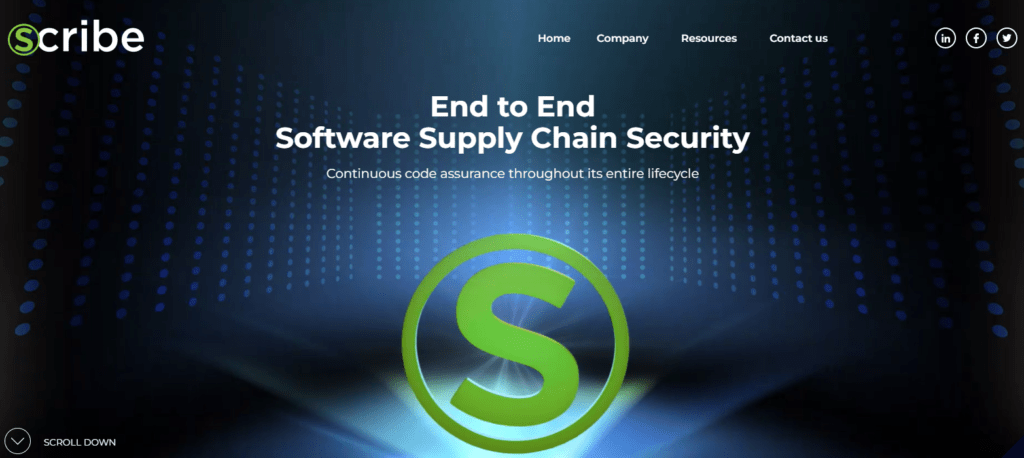 Source: Scribe Security
Why does the market matter?
The global supply chain security market is expected to reach a value of $1.23B by 2026, growing at a CAGR of 6.3%, according to Markets and Markets.
The rising frequency and severity of cyberattacks across industries have contributed to market growth.
Dependency on online businesses has risen amid the pandemic, which has led to increased instances of bad bot traffic and a greater focus on cybersecurity.