With the acquisition, SAP plans to enhance its early payment options and provide new financial services to banks and insurance firms. Here are the top-line bullets you need to know.
SAP, a global enterprise software company, has acquired a majority stake in Taulia, a provider of working capital solutions, for an undisclosed amount.
WHO ARE THE PARTIES TO THE DEAL?
Taulia: California-based Taulia works with companies to create invoicing and working capital programs that address the entirety of their supply chains. The fintech processes over $500B in working capital financing annually. Over 80% of Taulia's clients run an SAP ERP system — some of the company's clients include Airbus, AstraZeneca, and Nissan. Taulia has offices in San Francisco, Salt Lake City, Austin, New Orleans, Shanghai, London, Dusseldorf, Sofia, Sydney, and Singapore.
SAP: Germany-based SAP is a multinational software company that provides machine learning, Internet of Things, and advanced analytics technologies to companies across all industries. The company reported generating $31.27B in revenue in 2021, up 2% year-over-year. SAP employs over 105K employees across 140+ countries.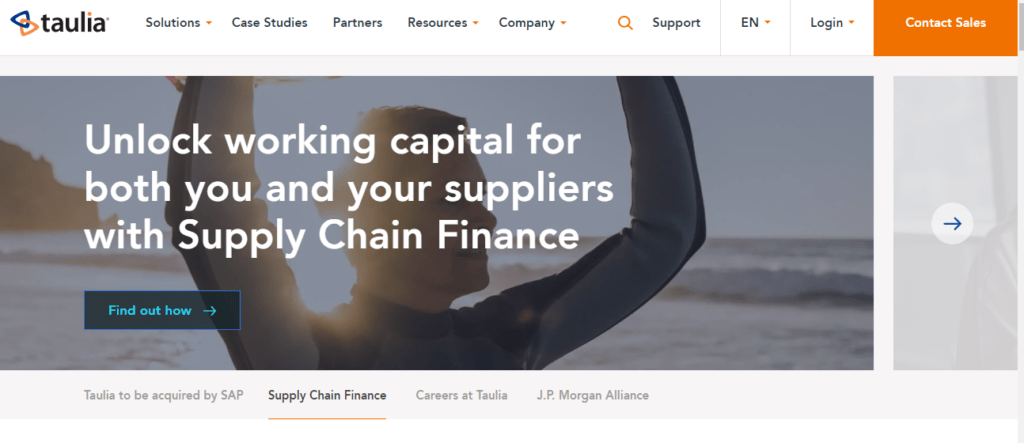 Source: Taulia
WHY DOES THE MARKET MATTER?
The global supply chain financing solutions market is expected to grow at a CAGR of 17.21% by 2024, according to SpendEdge.
Global supply chain disruption and challenging economic conditions have increased the demand for working capital management solutions.