Also covered are the somewhat sad state of corporate innovation, a $10B pivot, Singapore's tech powerhouse, and more.
Today's CBI client-only morning note unveils two hot sectors and more:
Gotta get some of that blockchain
Last year, The Guardian shared a leaked memo by Santander highlighting the amount of revenue the bank makes from international money transfers and that it charges 6x more than some of its insurgent rivals. Here's the money slide from the memo.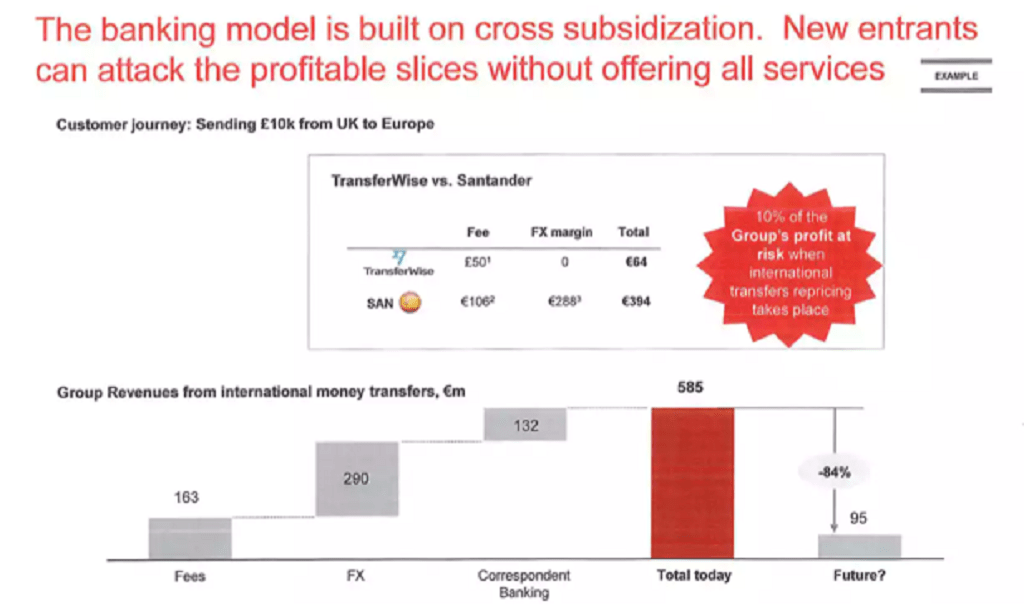 Look at those rates vs TransferWise for sending 10,000 GBP From UK to Europe.
So how has Santander responded?