Major corporations are mentioning robotics 2.5X as much as they did 2014.
Robotics makers and industrial groups clearly have robots and automation on the mind. Publicly-traded companies have increasingly mentioned robotics and related keywords on their earnings calls.
The trend hit a peak in Q1'18 with 698 mentions on earnings calls, which amounts to a 250% jump from the 198 mentions seen in early 2014.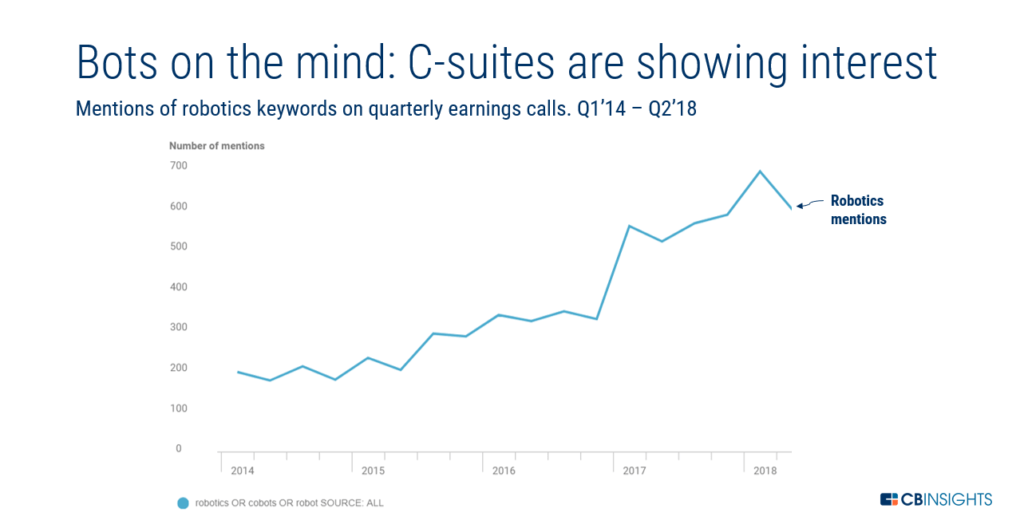 Robotics and cobots (the industry term for collaborative robots) have seen a steady increase likely because of new competitive pressures around automation. We've previously detailed how a number of industries are being revolutionized by cheaper and better performing robotics.
If you aren't already a client, sign up for a free trial to learn more about our platform.