Robotic exoskeletons could help people with cerebral palsy maintain the ability to walk — and offer a replacement for costly and invasive orthopedic procedures.
Cerebral palsy is the leading cause of childhood disability in the United States, affecting about 3.3 children per 1,000 births. The neurological disorder is a lifelong affliction that can have a devastating impact on an individual's mobility, even when managed well with current physical and occupational therapies.
But a new robotic design could significantly improve mobility outcomes. A recent study in the journal Science Translational Medicine found that wearing a robotic exoskeleton – a leg brace powered by small motors – helped children achieve significant mobility improvement.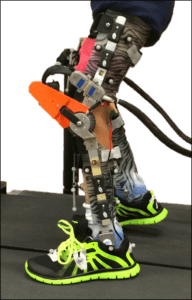 The exoskeleton is designed to address the problem of "crouch gait": Children with cerebral palsy often struggle to walk in an upright posture, instead bending their knees excessively in a hunched position that places abnormally high stress on the knees.
As children age, this crouch gait posture diminishes their ability to stand unassisted. Unless they undergo expensive and highly invasive orthopedic surgery (with variable success rates), many children who exhibit crouch gait lose the ability to walk by the time they reach adulthood.
The new robotic exoskeletons alleviate crouch gait in children with cerebral palsy. If used long-term, they may help more kids maintain the ability to walk throughout their lives.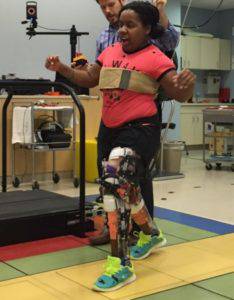 Robotic exoskeletons – which are essentially "robot suits" designed to aid human mobility – are not a brand-new development in the healthcare space. But most wearable exoskeletons to date have been designed for adults with paralysis.
Since paralyzed individuals have no muscle control, most wearable exoskeletons today replace all lost motor function of the wearer. People with cerebral palsy, on the other hand, experience impaired motor function (leading to tremors, limb weakness, and/or a lack of coordination) but retain variable levels of muscle control.
For their research, a team from the Rehabilitation Medicine Department at the National Institutes of Health (NIH) sought to assist children's walking ability with robotic approaches rather than replace it entirely with robot power.
Instead of guiding the lower limbs entirely, the exoskeletons designed by the NIH researchers increased children's ability to extend their knees at specific phases in the walking cycle.
The ~6-lb to ~10-lb devices were lined with sensors geared to monitor and adjust for the appropriate torque, force, and velocity necessary to provide knee extension assistance at just the right moments. As the image above shows, the exoskeleton activated various "assist conditions" (such as stance assist and swing assist) in response to certain movements during a child's stride.
In a multi-week trial spanning six clinical visits, NIH researchers studied seven children with cerebral palsy (with ages ranging between 5 and 19 years old). As part of each visit, each child would walk with the robotic exoskeleton on their lower extremities while researchers studied their gait.
As the video below shows, the robotic assistance helped children walk with straighter legs and maintain a more upright posture.
In the study, all children were able to walk without therapist assistance when using the device – with six of them able to do so on the first try. The researchers noted that the children also displayed progressive improvements in posture over the course of the exploratory trial.
More importantly, six of the seven participants displayed overall improvements in walking posture equivalent to outcomes commonly seen with invasive corrective surgeries. (Orthopedic surgeries for tendon lengthening or bone fusion are common for cases of cerebral palsy).
Notably, the researchers also observed "no significant decrease in knee extensor muscle activity" – meaning that the children still utilized their muscles as they walked, rather than relying entirely on the exoskeleton's triggers to execute their movement.
Taken together, the findings show the potential for robotic exoskeletons as a useful treatment strategy. With long-term therapeutic application, they may have the ability to not only change children's posture but also train and strengthen their muscles over time.
In its present iteration, the lower-limb exoskeleton could help children maintain the ability to walk that they are otherwise rapidly losing due to crouch gait. The next question is, could the exoskeletons be a viable way to train a new walking pattern among children with cerebral palsy, so that they would eventually be able to dispense with continued therapy with the exoskeletons?
"The improvements in their walking, along with their preserved muscle activity, make us optimistic that our approach could train a new walking pattern in these children if deployed over an extended time," said Dr. Thomas Bulea, Ph.D., principal investigator of the study.
The NIH research team (led by Drs. Zach Lerner, Diane L. Damiano, Hyung-Soon Park, and Thomas Bulea) believes they could.
Building on the results of this initial study, the team is pursuing another trial where children with cerebral palsy will use exoskeletons at home for a year or more and monitor progress. The team has also indicated interest in testing the exoskeleton on children with spina bifida, spinal cord injuries, or other mobility issues.
The "wearability" of the robotic exoskeleton, which only covers the lower limbs, could make it a more accessible treatment than other robotic physical therapy advances to date: While some clinics already use robotic devices to help children with cerebral palsy practice walking, their systems (like the one pictured below) typically utilize treadmills, and are often tethered to ceilings and operated by pulleys and levers.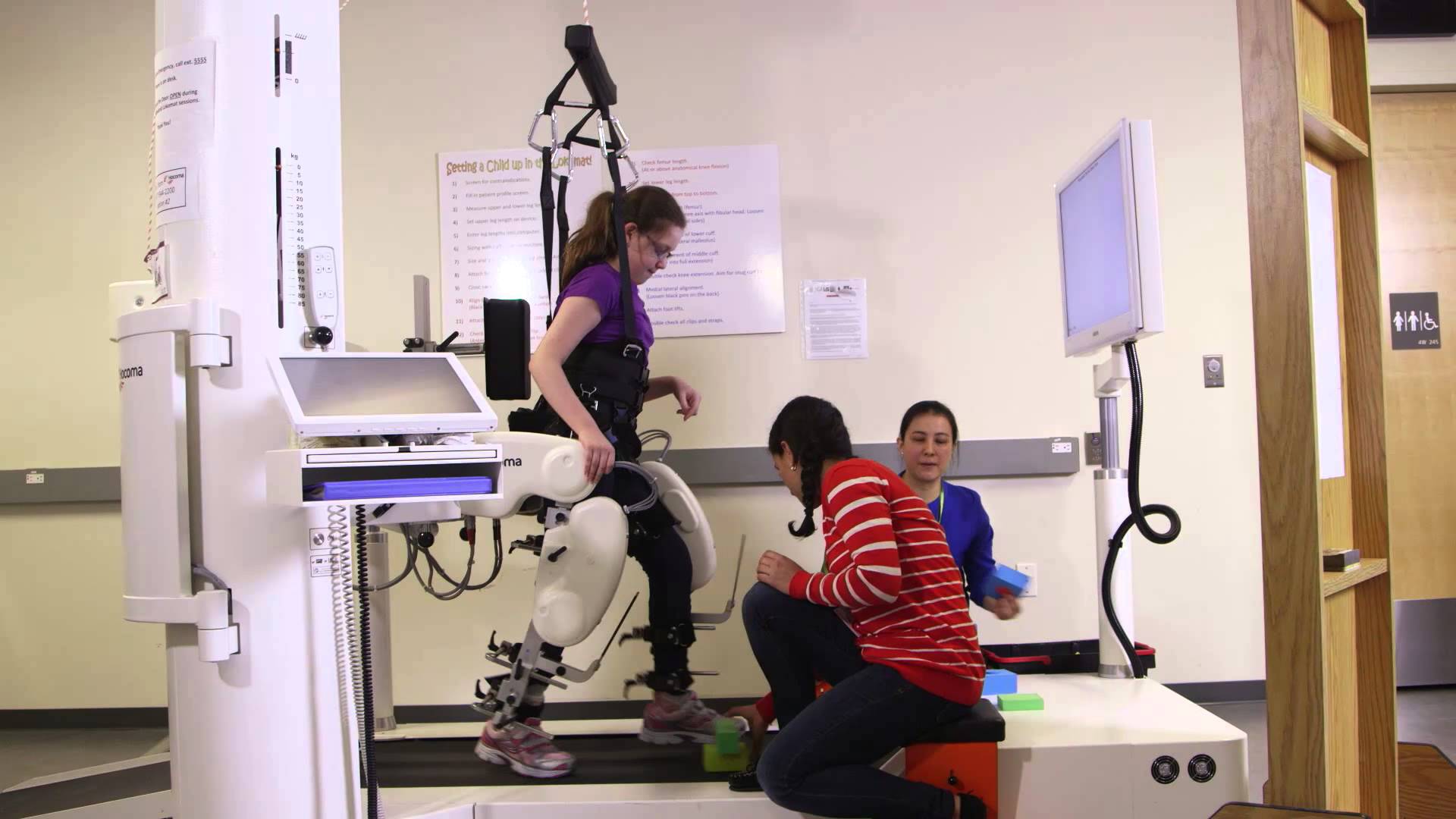 If further research proves the lower-limb exoskeleton to be a highly effective treatment method long-term, we could see the device become a relatively cost-effective at-home therapy option for the 764,000 American children and adults with cerebral palsy: Given its small size and relatively low number of robotic parts, it's reasonable to think the device could be sold at a price point below the cost of most orthopedic surgeries.
---
The original research 'A lower-extremity exoskeleton improves knee extension in children with crouch gait from cerebral palsy' was published in the journal Science Translational Medicine. Full information is available here.
If you aren't already a client, sign up for a free trial to learn more about our platform.