At Future of Fintech 2018, Vlad Tenev talked about legacy brokerages, cryptocurrency trading, and new products, as the commission-free trading platform focuses on building its customer base.
2018 was a big year for Robinhood. The trading app crossed 4 million users, saw its valuation grow fourfold to $5.6B, and added cryptocurrency trading.
What is Robinhood offering that traditional brokerages aren't?
The most important differentiator is price.
"If you're buying 1,000 shares of Apple, that's a $200,000 transaction," said Vlad Tenev speaking with Fortune's Jen Wieczner's at CB Insights' Future of Fintech 2018 conference. At that transaction level, "maybe a $4.95 trade commission is not super relevant.
"But very few people make $200,000 trading transactions in 1 go."
For Robinhood, the bread and butter has always been the mass market and the mass market can't afford to make $200K transactions like that.
Robinhood offers commission-free trading, which makes it the entry point for a much younger investment demographic than traditional brokerages.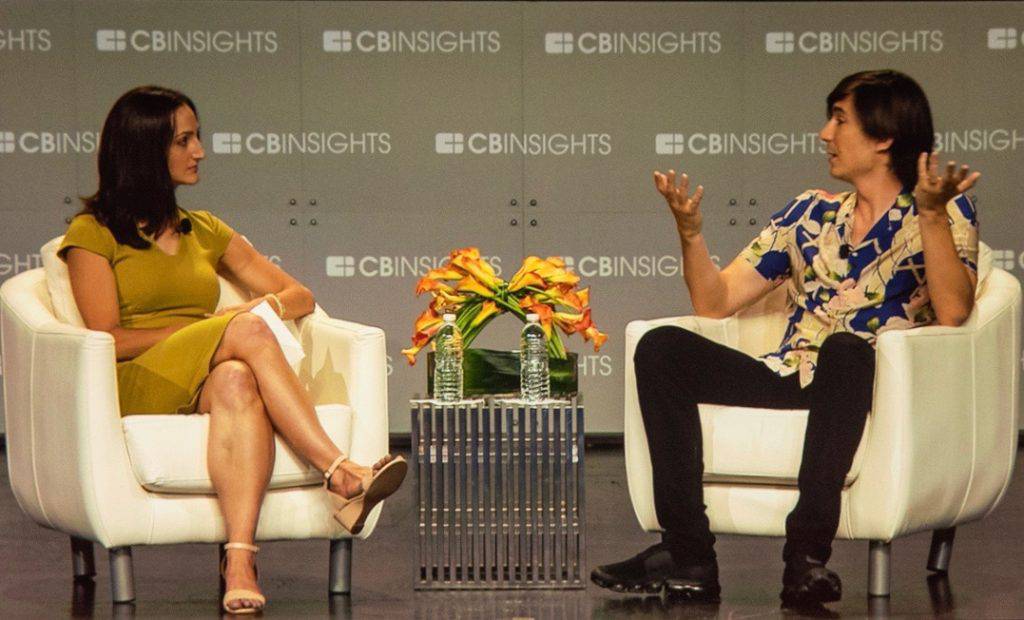 When the company first launched its zero-commission stock trading app in 2015, the business model surprised the industry. The startup targeted a younger demographic. Its median customer age is 28.
While that's a very different profile then the traditional brokerage, Tenev believes Robinhood's model is likely to bring overall commissions down across the industry.
"The industry's not going to stay still. We're assuming everyone's going to try to compete on price," said Tenev.
When that happens, the biggest challenge for brokerages will be efficiency.
"What we've effectively done … is compress the margin … and we're making up for that in number of customers and efficiency."
Robinhood operates at a much lower margin than legacy brokerages and is focused on volume, efficiency, and technology to compete with a commission-free business model.
Traditional brokerages are "not really technology companies."
Not a lot of highly talented engineering or product-focused people working at big tech companies would want to move to discount brokerages or banks, said Tenev.
"Legacy players will have to figure out how to attract the best talent."
If you aren't already a client, sign up for a free trial to learn more about our platform.